Grand Hotel is one of the four possible definitions (the others are Mountain, Urban and Camping Chic) for the philosophy of Allaperto, the collection designed by Matteo Thun and Antonio Rodriguez for Ethimo with the aim to tell exciting stories, new to outdoor furniture design.
The very name of the collection evokes images of life in the open air and brings to mind new ideas for relaxing in different outdoor contexts: from total immersion in nature to the ease of luxury hospitality, through to the pace of metropolitan or nomadic life, the Allaperto collection transforms, experimenting with refined combinations of colours and materials, showing off surprising looks that interpret all its different settings.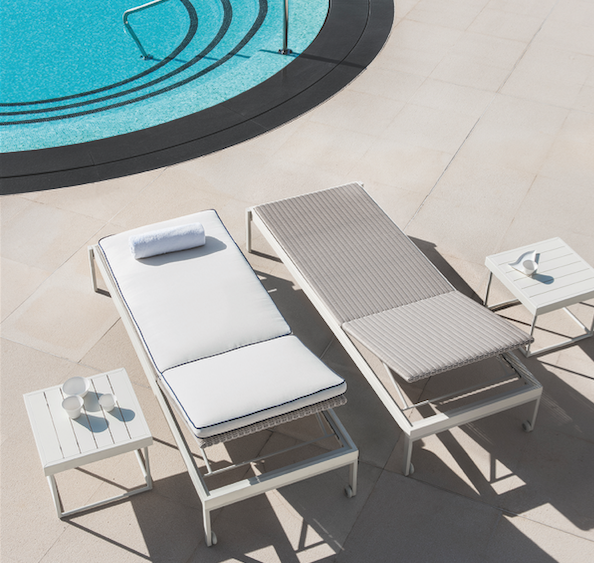 In the case of Allaperto Grand Hotel, the collection includes furniture with a metal structure, made from elegant white mahogany with Etwickfibre or two-tone plastic straps, upholstered with comfortable cushions in a waterproof, classic-style fabric, ideal for use in the most prestigious, exclusive hospitality locations.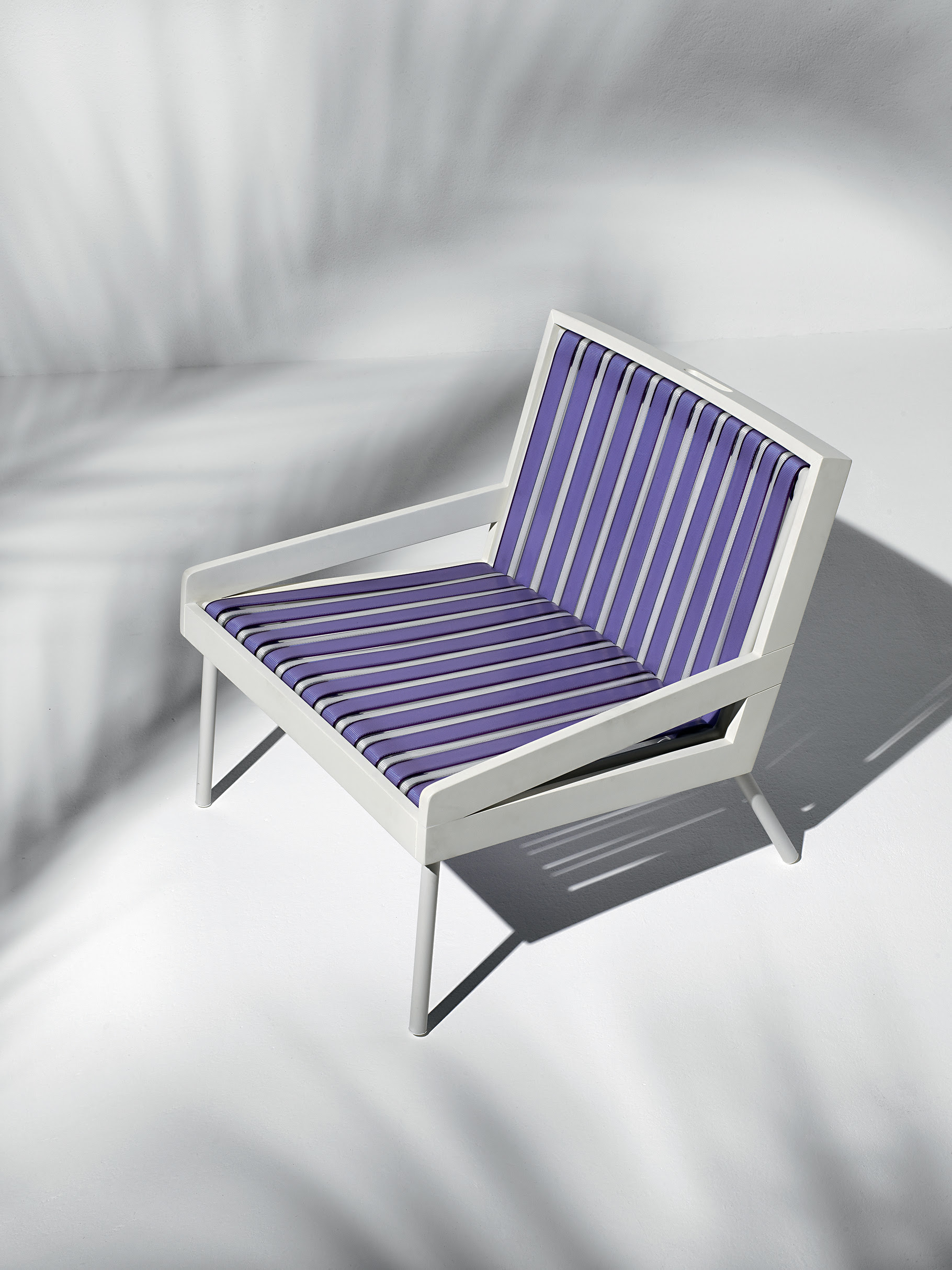 Whether it is a terrace, a garden, an outdoor lounge area or a pool zone, the contemporary luxury of Grand Hotel solutions – lounge armchair, sofa, coffee tables, adjustable sun lounger and lounge bed – is perfect for recreating pleasant, elegant oases of wellbeing.