Ethimo furnishes the Buro Tsum in Moscow
In the heart of Moscow the Buro Tsum is the exclusive restaurant with its panoramic terrace located on the fifth floor of a building with enormous appeal that houses the biggest collection of luxury stores in Moscow, in the Tverskoy district, home to the historic Bolshoi Theatre.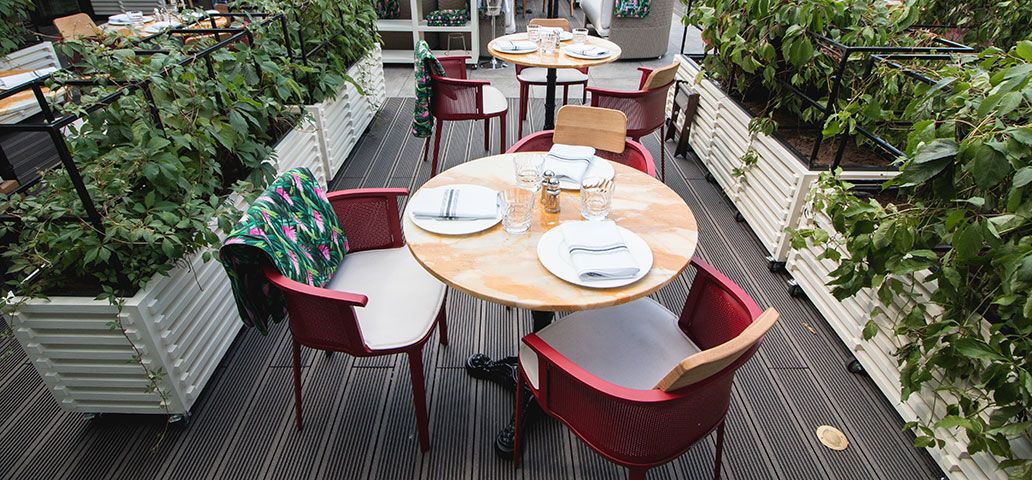 Food and aesthetics are two sides to the same dining experience in this restaurant and a perfect combination of refined menu options and care taken with furnishings and style details is possible thanks to the outdoor collections signed by Italian brand Ethimo.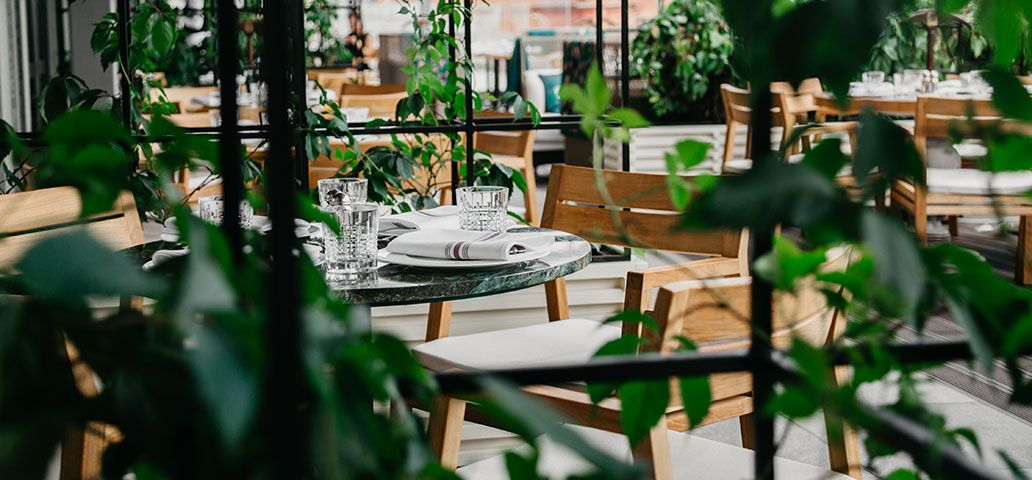 In particular, the Nicolette collection of dining armchairs designed by Patrick Norguet, the Esedra lounge collection by Luca Nichetto and the Costes dining armchairs were therefore chosen to make this experience even more special and personalised on the prestigious Buro Tsum terrace.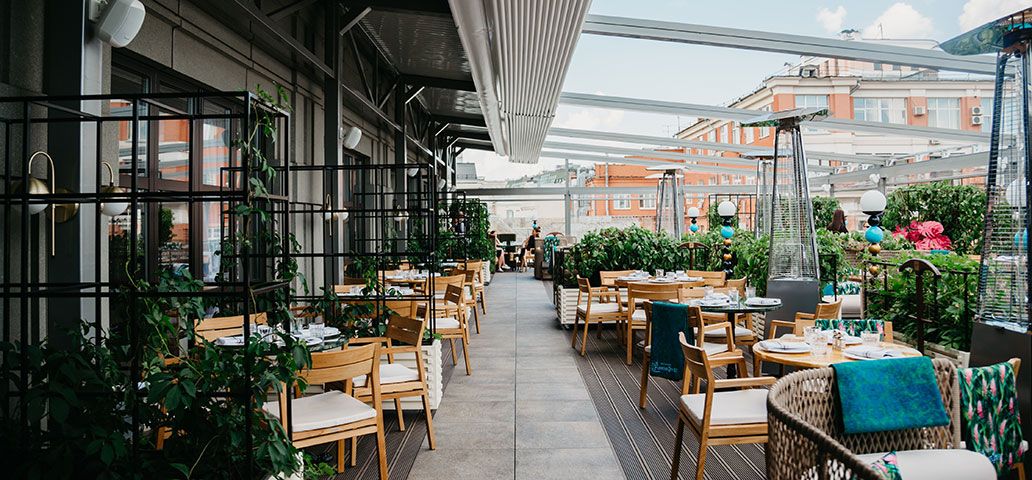 The "warm" prevalence of the teak used for Costes armchairs, alternated with the refinement of Esedra sofas in woven, sand-coloured Natwick fibre and the intense, vibrant colours of Nicolette armchairs enhance the relaxing, welcoming mood felt throughout this location and invite diners to enjoy the rooftop in maximum comfort.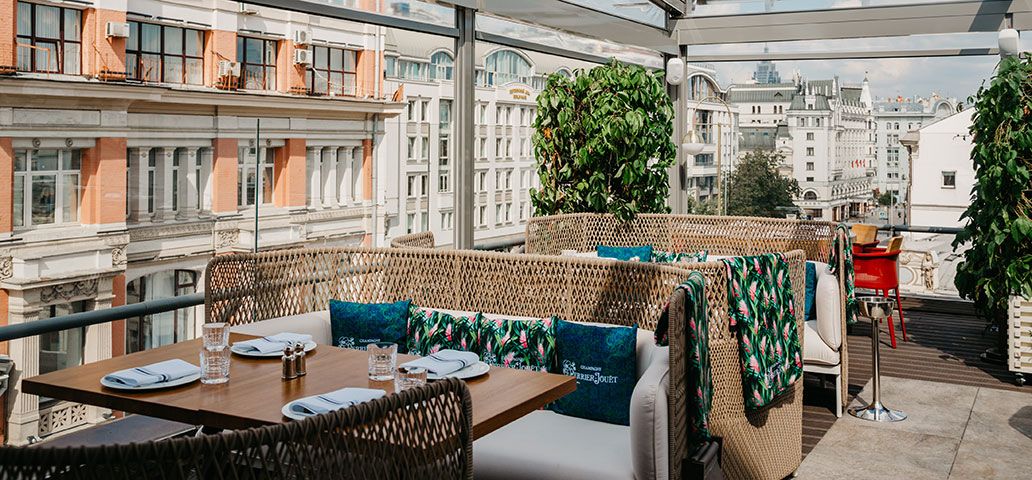 Ethimo has in this way taken its unmistakable Italian Style into one of the most fascinating, elegant addresses in Moscow, creating an exclusive setting that encourages chilling in company.