When it comes to new-generation hotels, the space dedicated to wellness is now an essential requirement for high-end facilities that want to attract demanding and sophisticated guests.
If properly equipped, focusing on the quality of design and performance, wellness areas are in fact the places where it is possible to live an experience of total relaxation, a luxurious escape from the chaos of everyday life.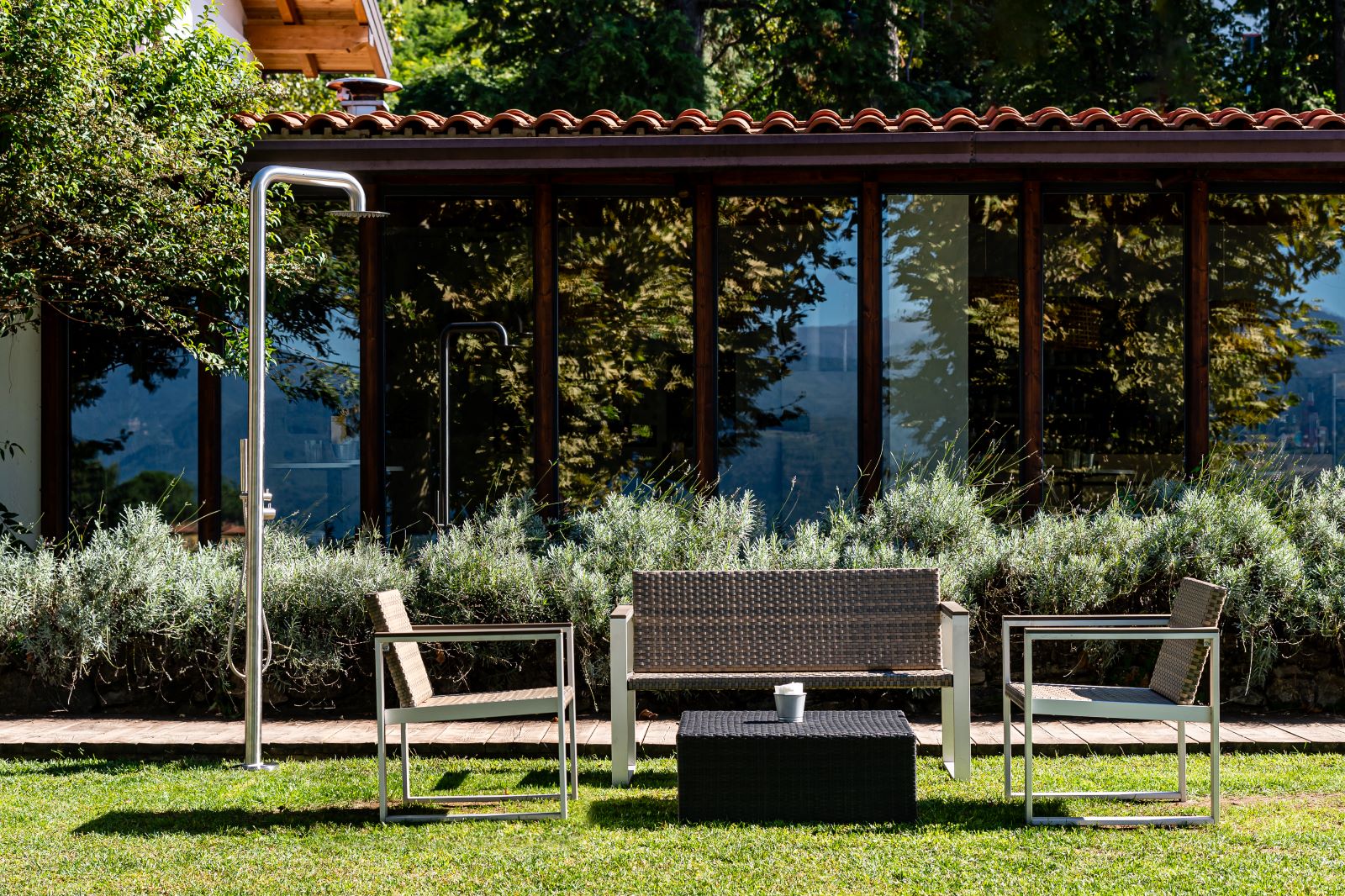 Thanks to its important experience in the world of hospitality, Damast improves the environment of hotels and spas with its freestanding shower columns, like EVA, an elegant solution which is perfect for the wellness area, inside or outside, whether by the edge of a swimming pool, in the greenery of a garden, under a porch, on a sunny terrace or, why not, on the beach overlooking the sea.
EVA is made of brushed AISI316L stainless steel. This material – which Damast #doccetteria prefers for its ecological, robust, healthy and eternal being – is durable and able to ensure better resistance to corrosion by atmospheric agents and chlorides (as can happen in the case of installations in maritime environments or poolside).
In addition, EVA is marked by modern and essential lines that become a valid decorative element and also decorate outdoor spaces with style.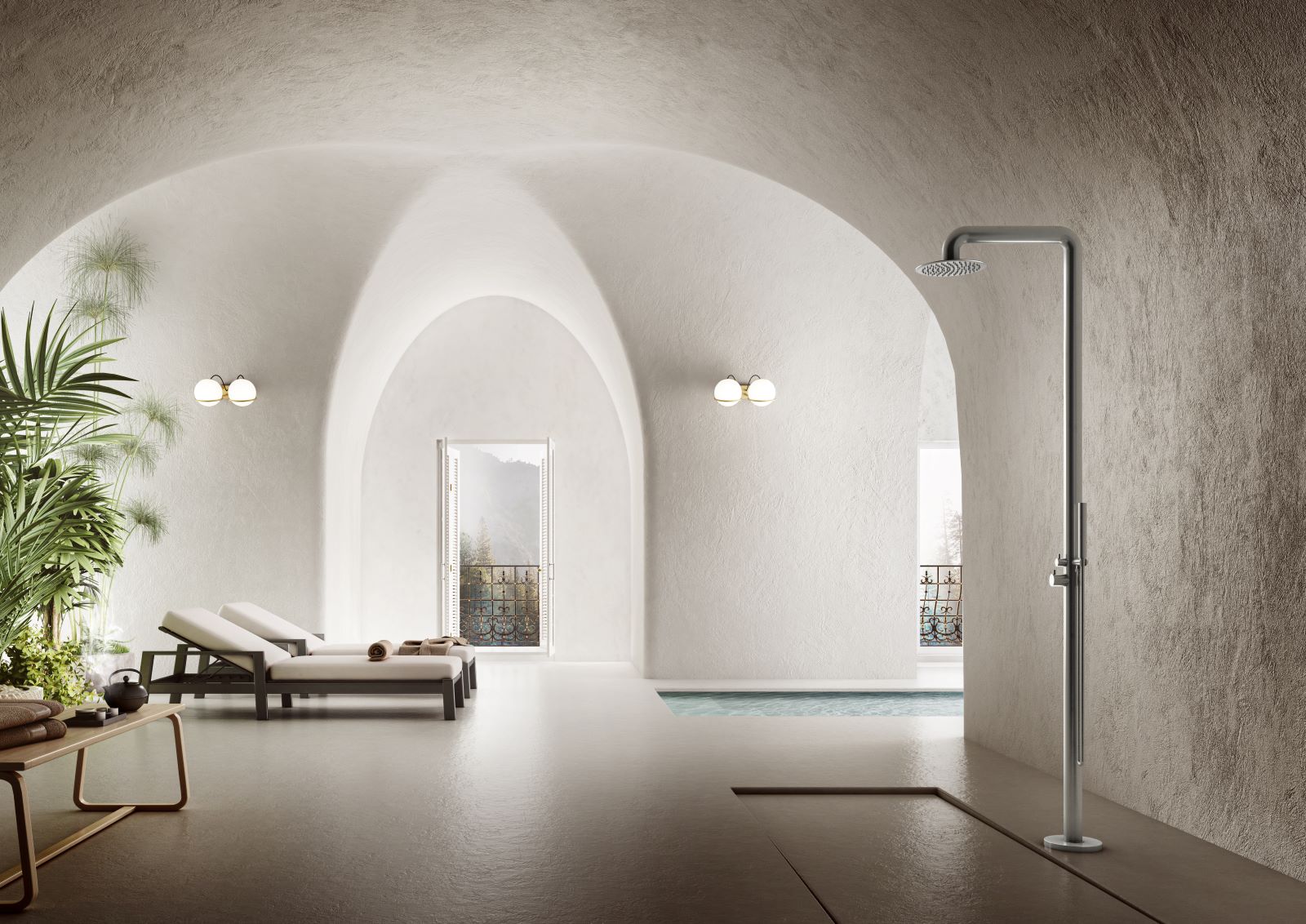 EVA is characterized by the self-supporting column body (Ø 63×2273 mm) with shower arm with sinuous and rounded lines, which ends in the important round shower head (Ø 250×2 mm) capable of guaranteeing a wide and enveloping jet. It too offers built-in mixer and diverter, as well as a single-jet hand shower and anti-torsion hose, both in brushed AISI 316L stainless steel.
Easy to install, it does not require invasive interventions, distinguishing itself for its simplicity of fixing and use that makes it suitable for any type of situation. A combination of quality, design and efficiency in tune with Damast's style.