Pantone has recently announced its selection of Classic Blue as the 2020 Colour of the Year, a tone full of calm, confidence and connection which is perfectly represented by Kartell by Laufen's Sound-Rack container/separé available in sunset blue.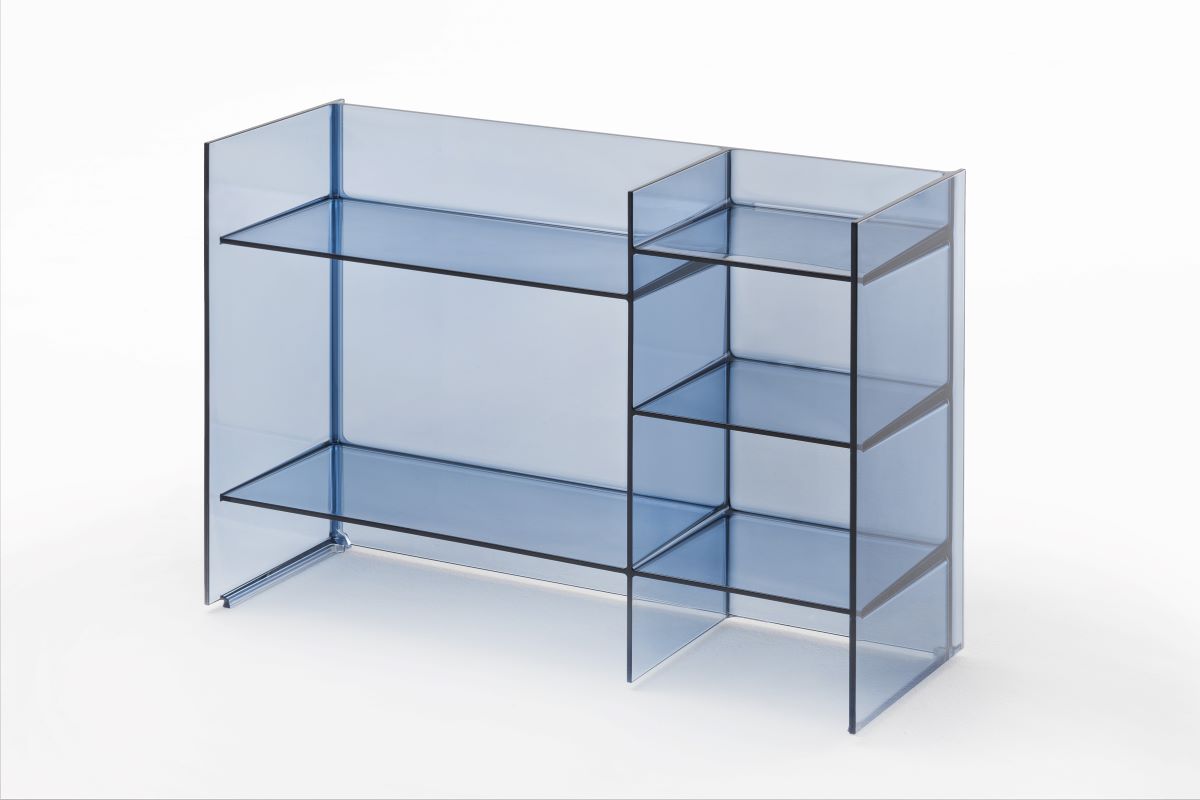 In addition to transparent glass, smoked glass, tangerine orange and amber, sunset blue enhances the style of this stackable multiform and multiuse container unit offering the possibility of creating different geometrical and chromatic compositions.
This furnishing accessory can perform the double function of a container unit and an alcove and it becomes a nomadic object that can easily be placed in any corner of the bathroom or fixed to the wall, in tune with the new year's trend.