Kinetic Vision chooses Stratasys: the flexibility to innovate
Kinetic Vision, a large product development consulting firm based in Cincinnati, Ohio, does a little bit of everything: the company works with a large range of clients to develop new products and the team at Kinetic Vision works on every step of the product development process, ranging from initial concepts to final detailed models.
To make those solutions faster and more accurate, the company embraces new technology in a variety of areas, including 3D printing. Working in a high production prototyping shop, the team at Kinetic Vision relies on the right tools to iterate designs efficiently and communicate those designs to clients. When Kinetic Vision installed the Stratasys J55™ 3D Printer, an office-friendly, affordable printer powered by PolyJet Technology™, the team immediately saw its potential to help with product development.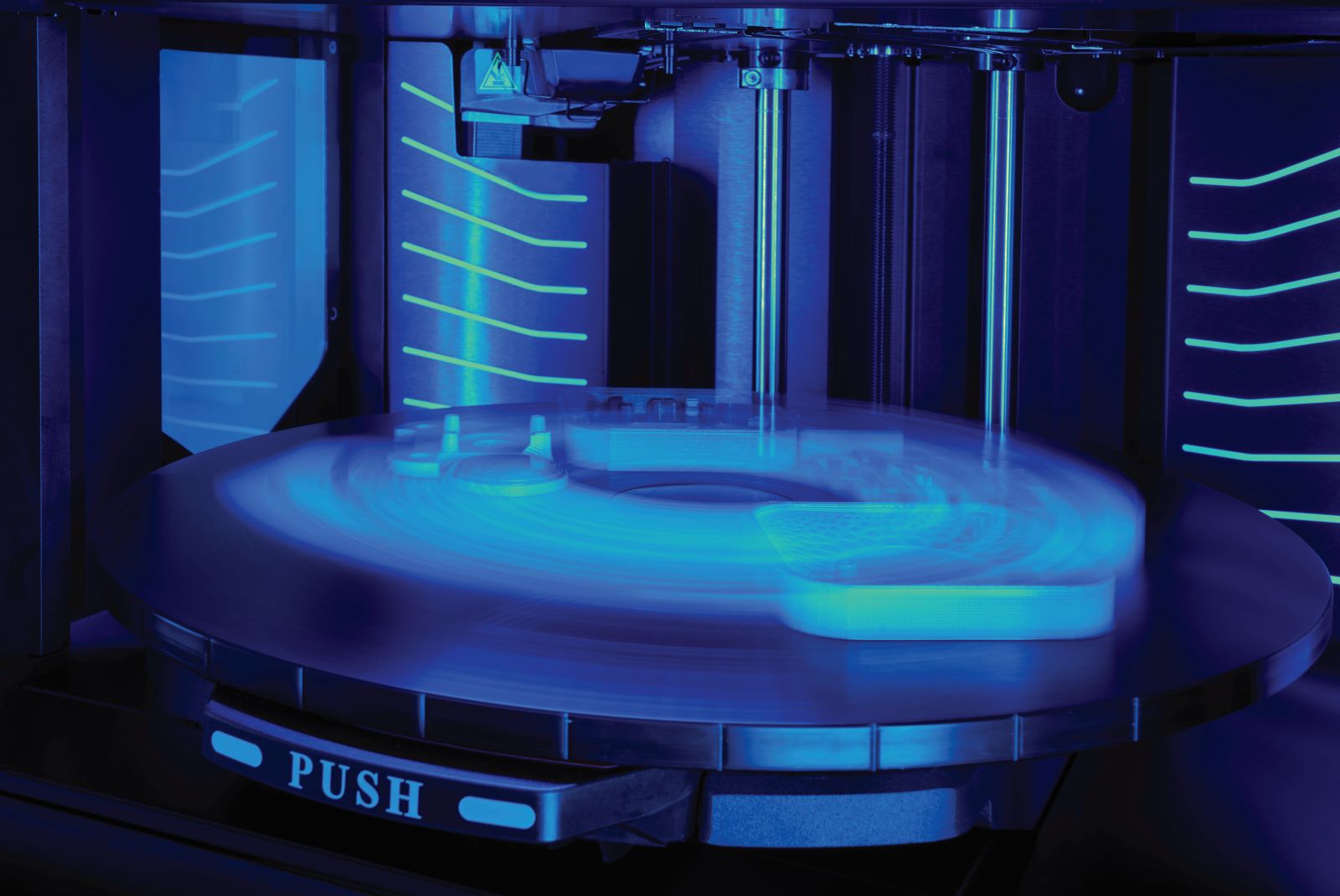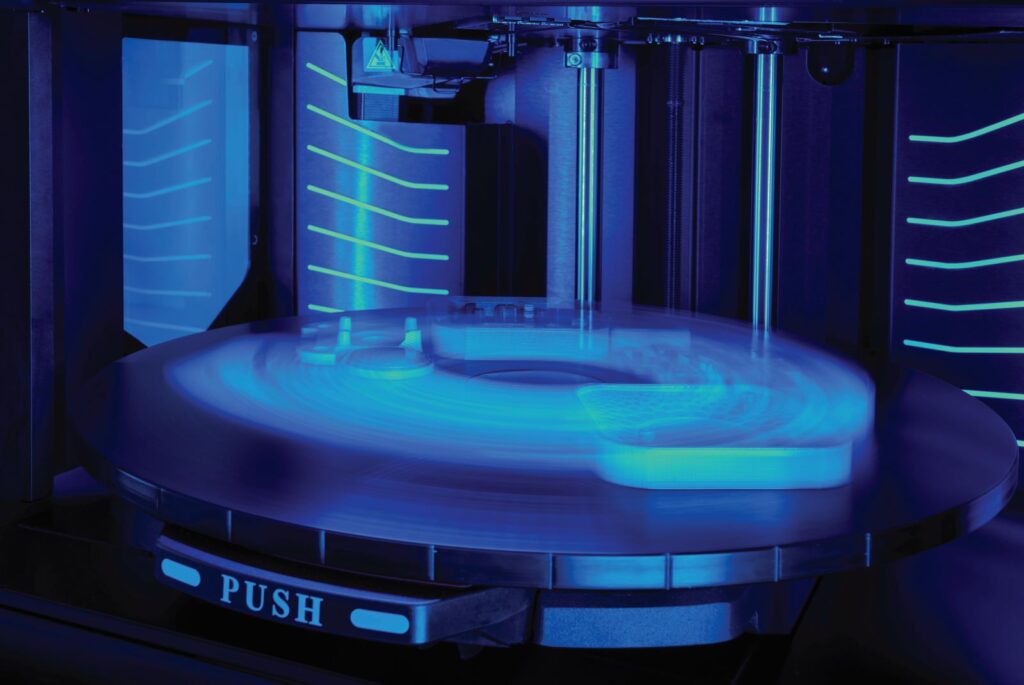 The client was AeroFlexx, an Innventure Portfolio Company working to develop an innovative product of the same name: the packaging features flexible walls with a unique inner air-rib system to provide structure and, along with a self-sealing valve, AeroFlexx packaging incorporates a lightweight design that is easier to ship and far less prone to breaking or leaking than traditional bottles.
The design is a win for consumers – it provides no-mess, precise dispensing and uses less plastic than standard bottles, making it more environmentally friendly; in addition, AeroFlexx also provides a completely new visual experience.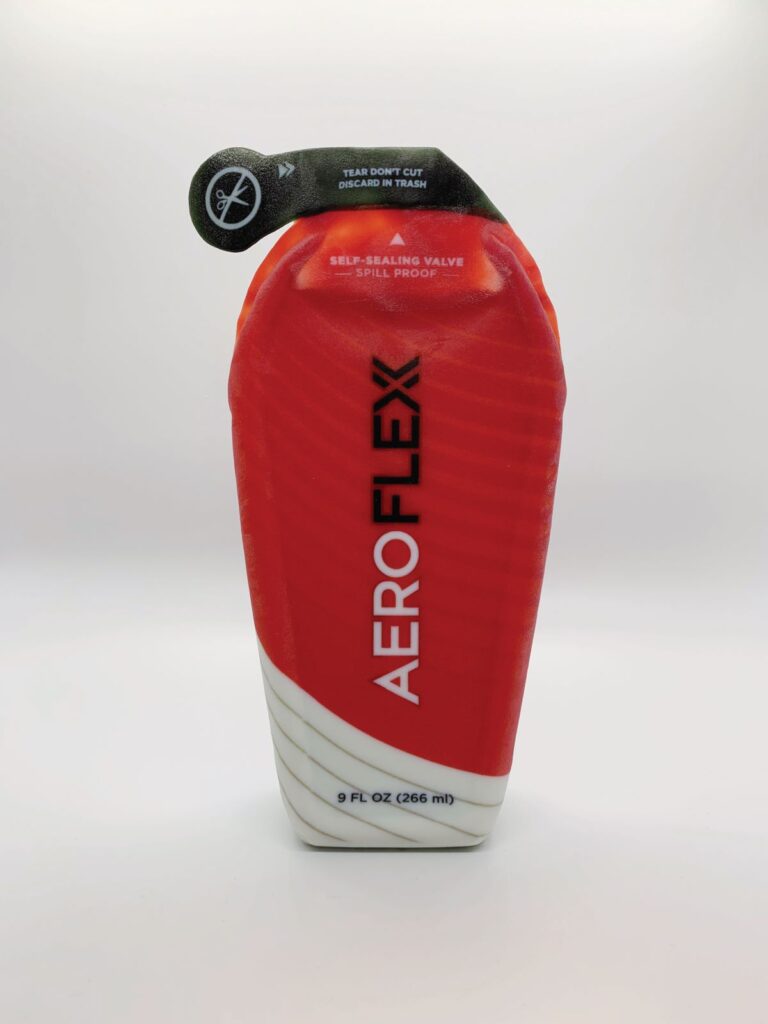 The J55 solved a number of these design issues: transparent VeroClear™ material allowed the team to create a customized, functional design that incorporated visual layers and displayed the interior chambers; VeroClear combined with the VeroVivid™ range of colors also allowed for semitransparent, full-color graphics printed right on the part.
Finally, the efficient, user-friendly process meant the team could go from a digital model to a full color, transparent part in just a day.
"The J55 allows us to create a more finished product representation that we can show to our clients as part of Kinetic Vision. It allows us to present ourselves at a higher level."
– Tony Guard Director of Innovation and Industrial Design at Kinetic Vision