L&L Luce&Light, the Italian company specializing in the manufacture of LED lighting fixtures, has recently provided the lighting in some of the outdoor areas of the new training centre created by Pernod Ricard, the French drinks giant.
Designed by the French architect Cyril Durand Behar, the Pernod Ricard University campus is a high-tech training centre stretching over 6500 m2 and structured around four areas of activity: work, relaxation, accommodation and conviviality, represented by as many different architectural structures; four, too, is the number of the principle materials used in the project: stone, wood, concrete and metal.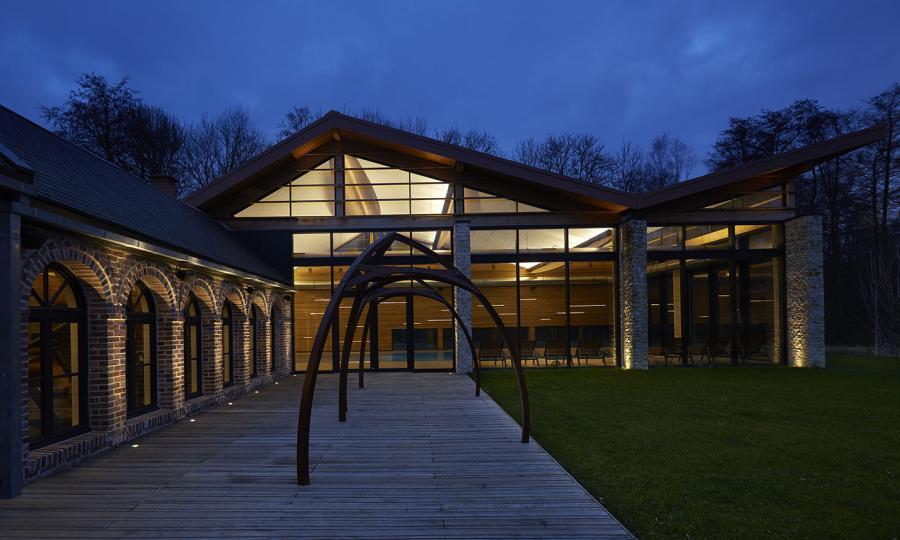 The project has gained the BREEAM certification as "Very Good" because it embraces the concepts of sustainability that make it architecturally cutting edge in terms of technology, energy efficiency and respect for the environment.
The Learning Centre – the Chai – is undoubtedly the symbolic heart of the project: its structure seems to disappear into its setting, thanks to the purity of its forms and the chosen materials: the reflection of the surrounding nature on its mirrored façades creates the effect of extending the park, playing as it does with the light and the scenery.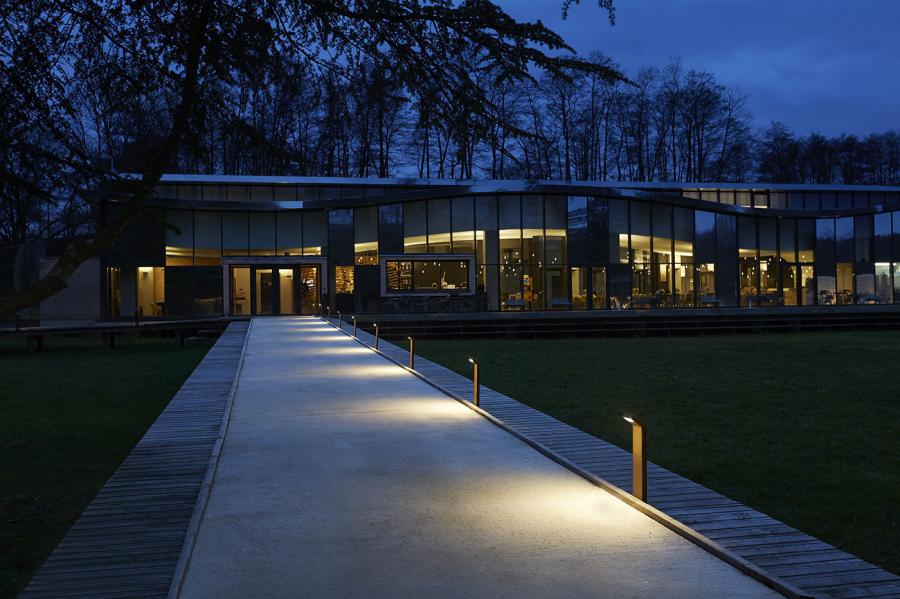 In the walkways around the outside of this building, the Parisian lighting design studio Distylight, which was responsible for the overall lighting project, used the Plin 1.1 bollards from L&L Luce&Light.
The 12W Plin 1.1 fixtures, with a 3000K colour temperature, finish in cor-ten and diffuse optics, are characterised by a simple, minimal design: the head containing the light source is tilted by 45°: the resulting controlled downward beam avoids light dispersion.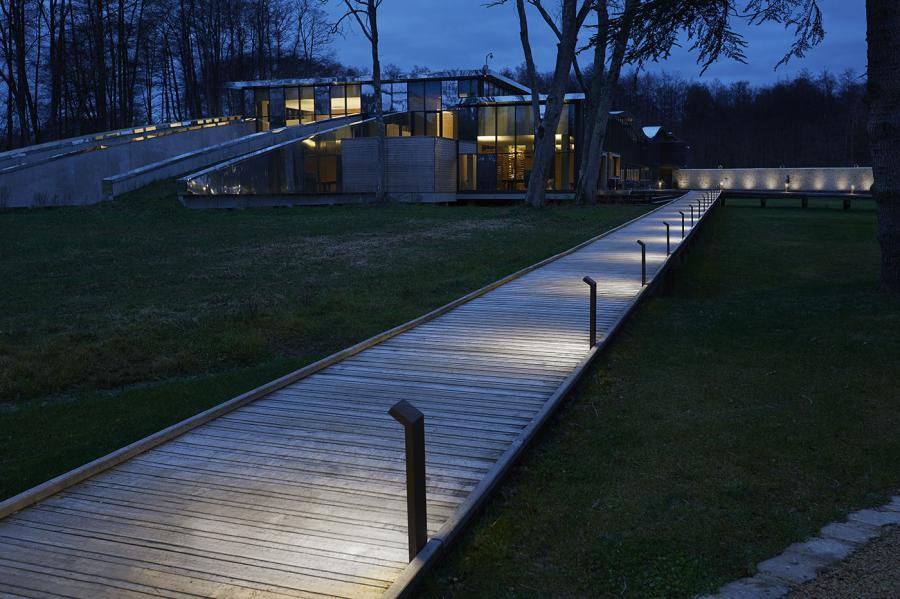 The other application of L&L Luce&Light fixtures is in the outdoor walkway next to the reception, housed in the structure known as "le Prieuré" (the Priory). Here, 6W Litus 2.0 uplights have been used: these fixtures have 7° optics, a colour temperature of 3000K, and a cover entirely in glass, with no visible screws.
French drinks, Italian light.