Born from the creative mind of the interior design Cristina Zanni in collaboration with Cifsa, historic factory near Forlì-Cesena, Lalabonbon is a design brand specialized in vintage chairs inspired by the 50s/60s and totally made in Italy.
Last week, at the famous Milanese Restaurant & Cocktail Bar Carlo e Camilla in Segheria, Lalabonbon officially presented for the first time the "Miss collection": the exclusive location was perfect to show the posh chairs of the brand, following one another in a burst of interchanging velvets with intense colors and dense tones, with textures going from black and white geometries to classical types of fabrics, such as tartan, pied de poule, Prince of Wales and boned.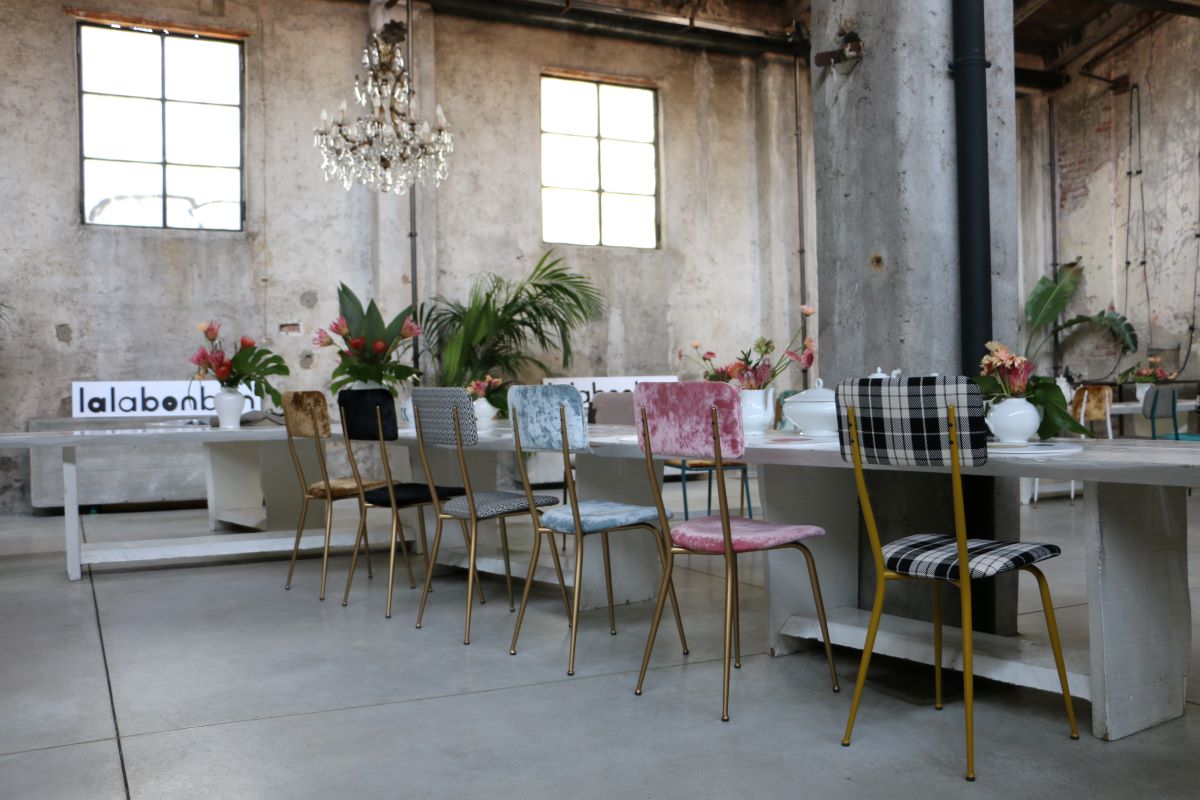 Miss collection has "5 Misses": Mina, Tina, Ava, Lola and Gina, precious velvet or vintage tapestry padded models with a metallic structures, available in bronze, copper and brass and opaque varnished structures – air force blue, black, tobacco, forest green; on the other hand, the end of the chair leg is made up with contrasting finishing: black lacquered and brass.
Cristina Zanni says:
"All was born, accidentally or incidentally, one day, when I found, in a storage of a vacant hotel, a typical '50s chair with its conical ends that is no longer existing today because it's too expensive to produce and too far from the modern system of mass production. I asked to have that chair, that I carefully cleaned and observed in every detail, until I found the brand CIFSA engraved on it. So I discovered this historical company, still producing, and decided to contact it, with the idea to create a collection that could show my passion for vintage. That's why the pay off is: Vintage design again and again".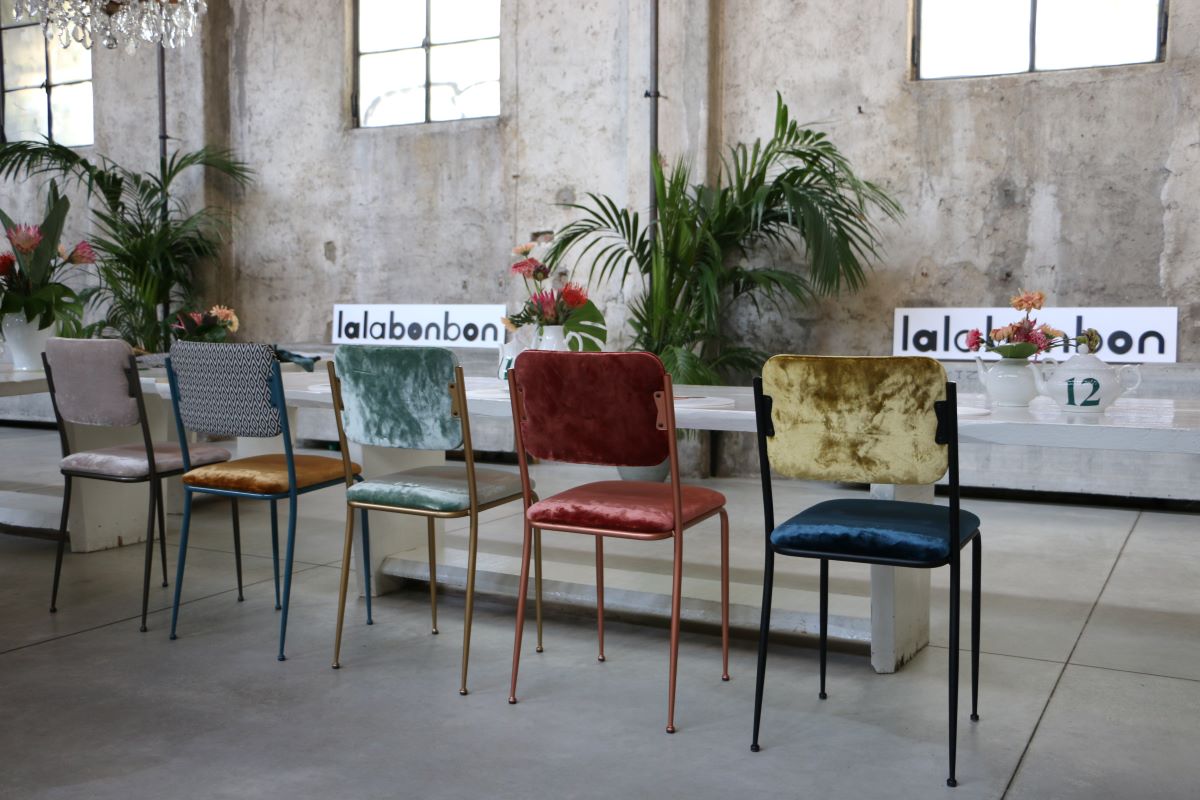 "The idea to produce this new collection seemed to us very exciting and interesting since the very beginning", – explains Cifsa owner, Olindo Branducci. "Our craft production is totally made in Italy since 1961 and uses working processes no longer in use but brought back to life by our artisans, like for example such as the workmanship of the pipe to get the stylistic characteristic, typical of the conic leg from the '50s or the detail of the boots in copper and brass. Also the weldings and brushed metallic finishes are done by hand. Added value for a new product as that of Lalabonbon."
In fact, imperfections of welding and color gradients are a trace of the handcrafting and are to be considered a value that proves the method of realization which follows the same techniques of production used in the past.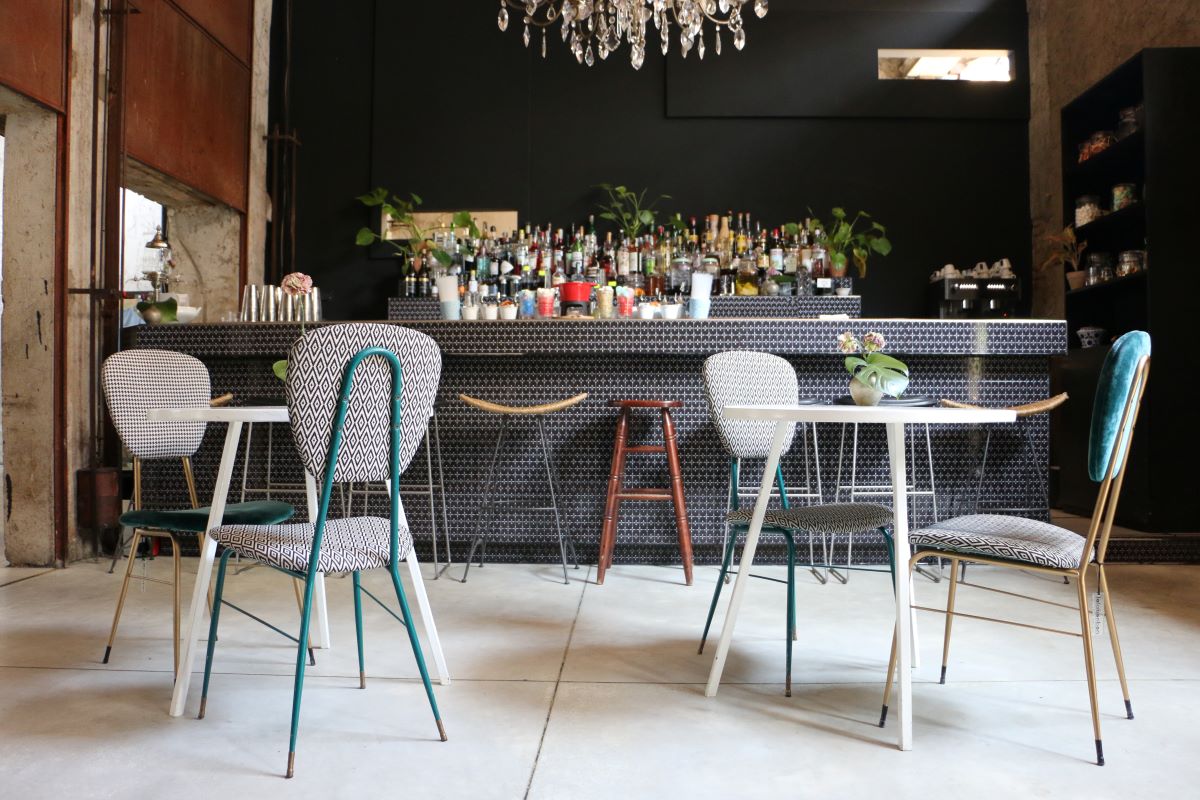 That's why every piece is unique, and unmistakably vintage.