PolyJet by Stratasys, Google ATAP uses 3D printing for Jacquard
At Google's Advanced Technology and Projects (ATAP) group*, problem-solving is key: the team specializes in 3D printing and advanced fabrication, so it works with many different additive manufacturing technologies, including PolyJet technology from Stratasys.
Led by Ivan Poupyrev, the Jacquard project team within Google ATAP is working to create innovative products across a wide range of applications, exploring how technology can be more accessible, helpful, and ultimately human.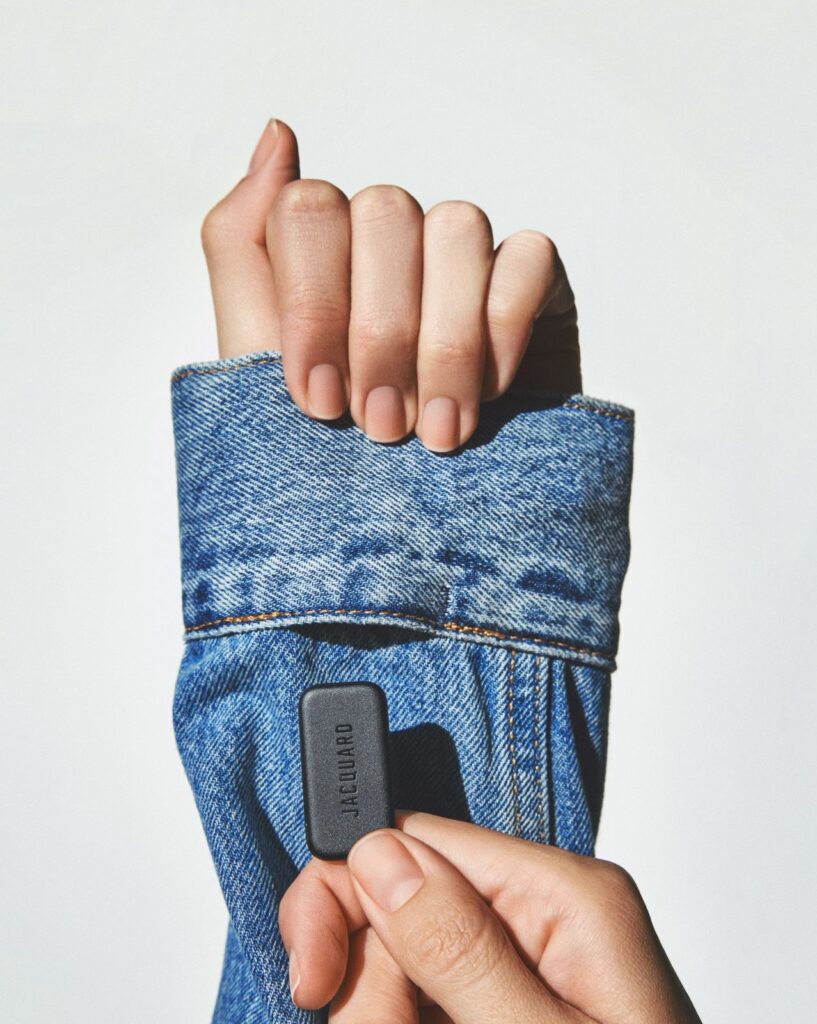 Jacquard by Google is a wearable platform designed to bring the digital world into everyday experiences – without disrupting the user's lifestyle: the platform includes an app and a physical tag that can be incorporated into a number of soft goods, allowing for interactive digital experiences without needing to physically hold a device.
That's why the physical Jacquard component is a small, sleek tag that can be modified to fit into almost any product, from a backpack to a shoe: for example, one Jacquard application incorporated the tag into the sleeve of a denim jacket and a set of motions, like swiping or tapping the sleeve, allows the user to perform actions such as pausing music, taking a photo, or answering a phone call.
This challenging project required a versatile array of manufacturing techniques and technologies, both traditional and additive; PolyJet technology provided the flexibility the ATAP team needed.
The versatility of PolyJet allows designers to jump in at any stage of the design process and create the prototypes they need, from single-color concept models to functional multi-material prototypes; parts printed with literally flexible materials allow for further part realism and PolyJet printers like the J8™ Series combine excellent resolution with a wide range of material offerings and workflow capabilities.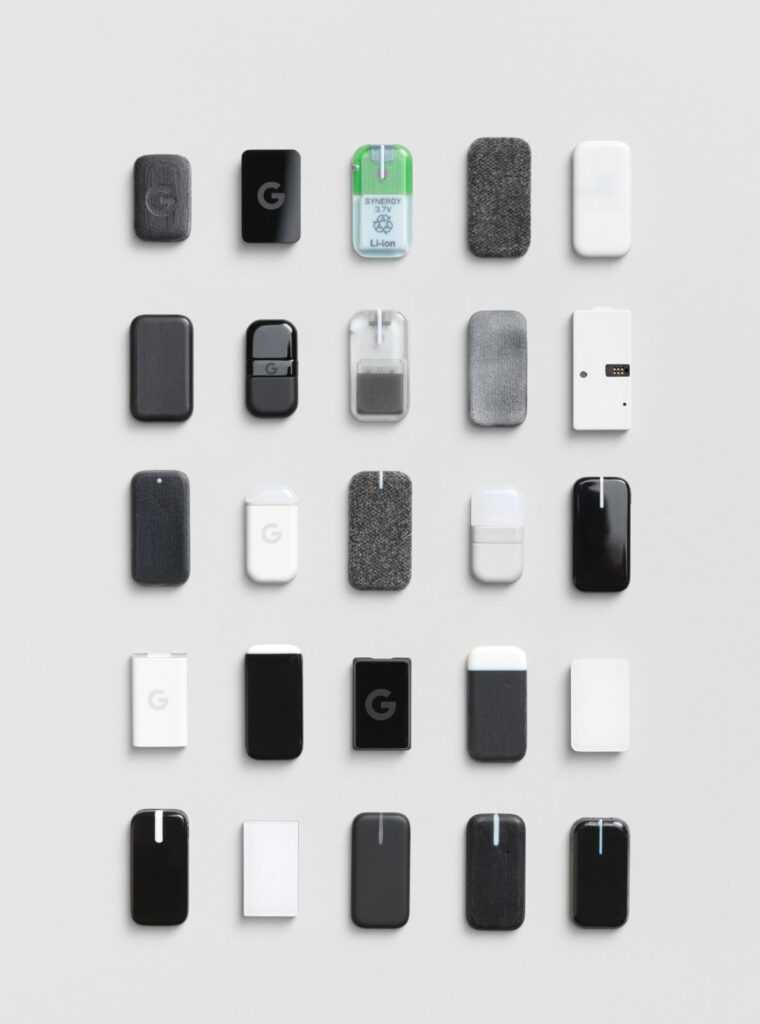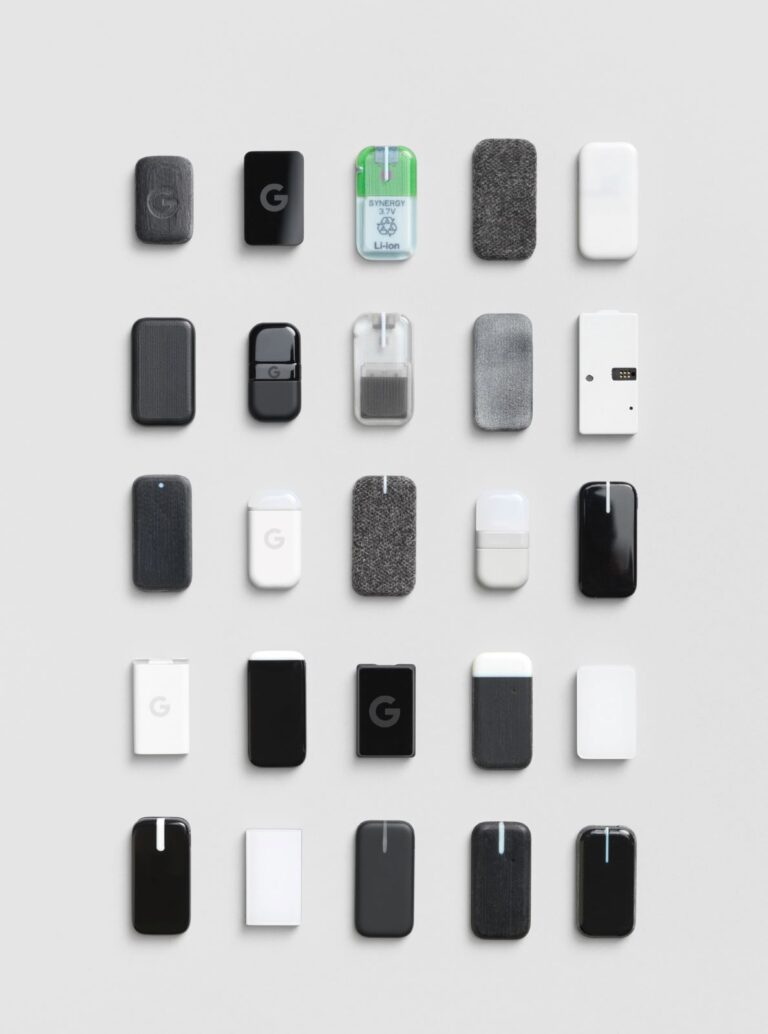 These printers are also Pantone™ Validated, offering thousands of unique shades and the capability to simulate surface textures from wood grain to leather, also adding a good balance between speed, material performance and functional fidelity: with PolyJet, the ATAP team can hit print at the end of the day and have a high-fidelity model in engineers' hands the next morning.
Stratasys has made that process even easier with the recent announcement of support for KeyShot 10 rendering software and the 3MF file format: by saving designs to 3MF, KeyShot produces files ready for printing, with accurate colors and displacement maps to three-dimensionally simulate textures.
The resulting extra time is critical for groups like ATAP, which is focused on creating truly novel products that enhance tech experiences.
So far, in addition to the denim jacket, the ATAP team has used the Jacquard platform to introduce a wearable gaming athletic shoe and a smart backpack, with more to come.
Meanwhile, ATAP is even beginning to use Stratasys' Digital Anatomy™ technology to improve functional material performance: the PolyJet-based Digital Anatomy 3D Printer replicates the appearance, texture, and responsiveness of human anatomy, including tissue, bone, and muscle and is designed to improve surgical preparedness and training and help test new medical devices.
Bryan Allen, technical program manager and ATAP Lab lead, concludes: "Printers are really catching up to how designers think about design and materials. The future is coming a lot faster than we thought it would, and at Google ATAP, we're building the capabilities for us to be able to predict what's possible."