Comfort and uniqueness for an atypical bathroom: this is the perfect definition to describe the identity of Princess 4000, the shower enclosure belonging to Vertica segment of duka program, so with vertical profiles right along the glass sheets.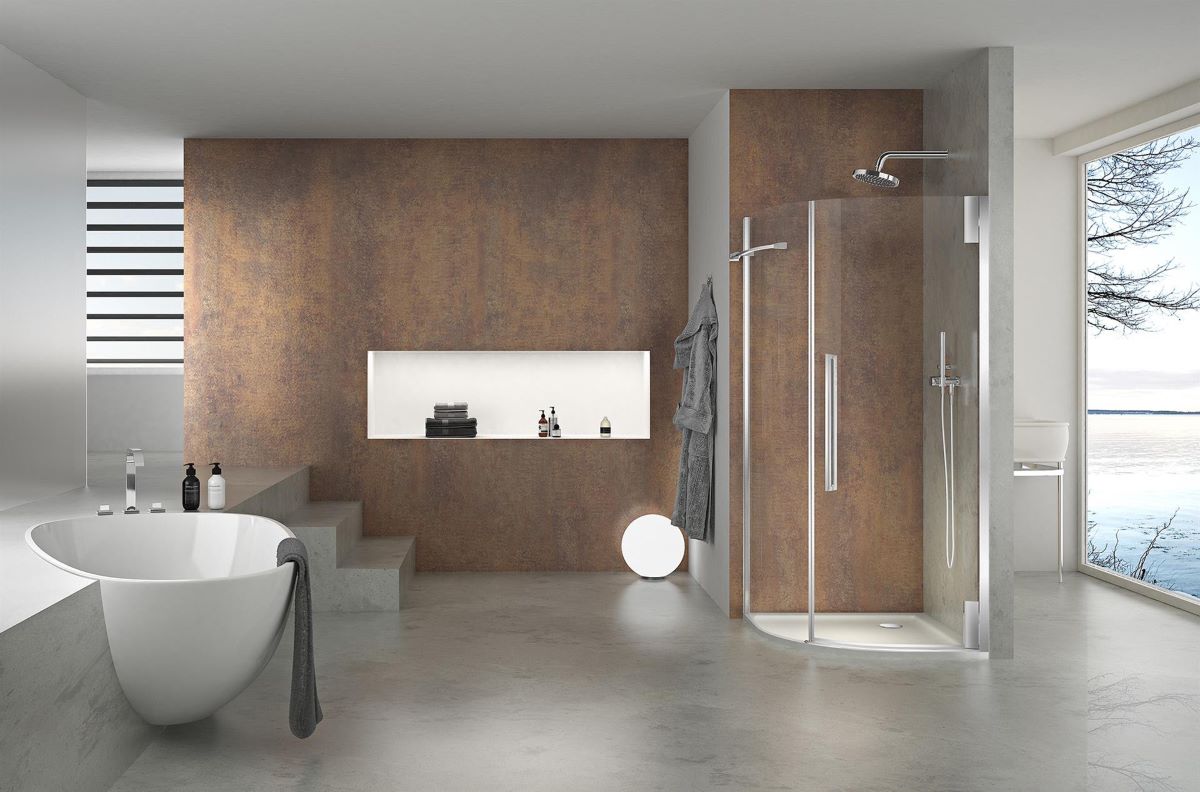 In fact, the visual effect, generated by the presence and the form of aluminum profiles, slenders upwards the shower enclosure, stabilized by specific chrome details which complete the image of the product, making it solid and stable, with great visual impact.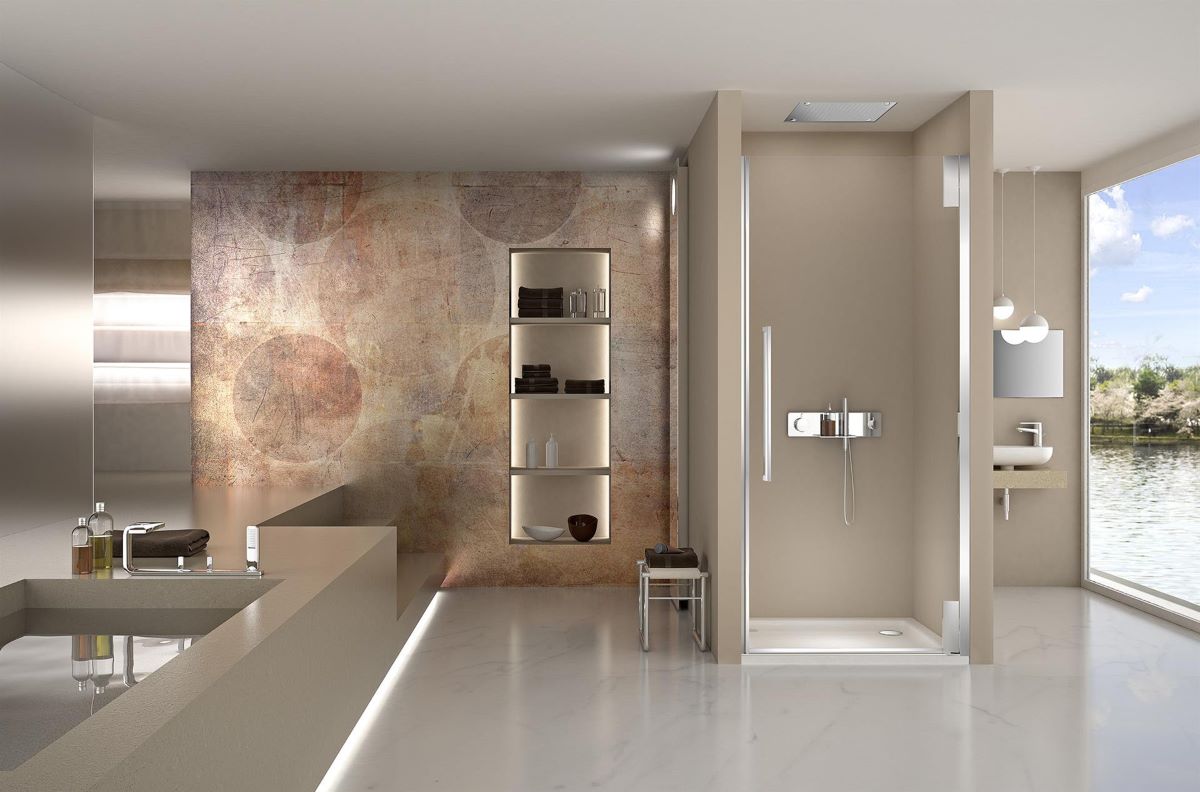 The hinges of princess 4000 are in effect showy, like a glass jewelry kit, which fill the corner and give it volume and symmetry; in this context, also the handle exceeds the proportions and tears down the standards, as well as the accessory to hang the towels, positioned on the fixed wall, when present.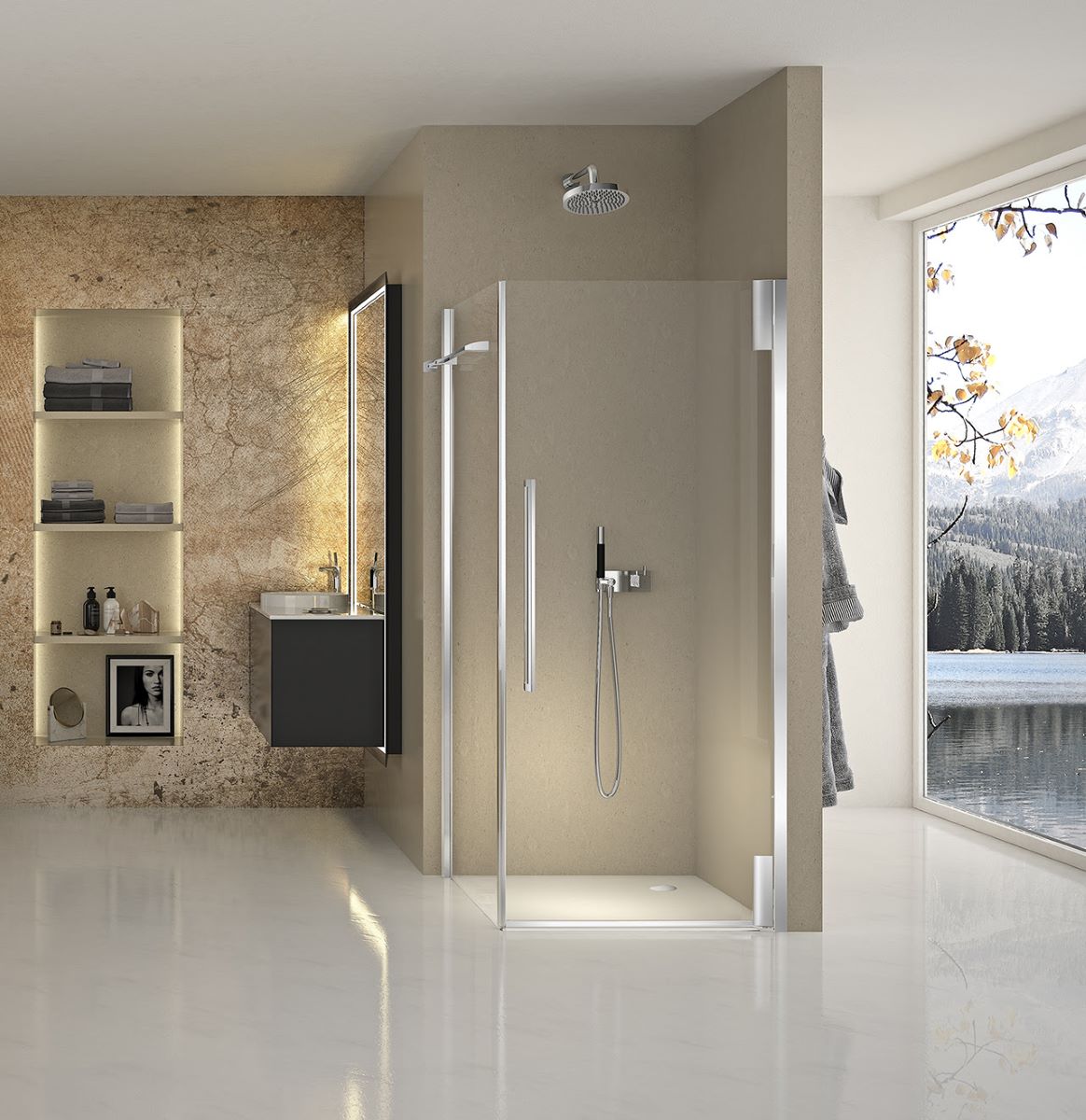 All aluminum details of princess 4000 are set to the glass through a bonding process with UV rays, developed by duka: in this way there is no need to drill the glass with screws, possibly compromising its strength, and the inside of the enclosure remains smooth, easy to clean and without spots where dirty and bacteria can settle.
Beauty and technology, the perfect combination to express the quality of duka.