Since 1974 – the year when the company was established – Scarabeo Ceramiche has always dedicated resources and energy for developing design products and collections of exceptional quality and for innovating its production systems, now among the most efficient and eco-sustainable in the sector.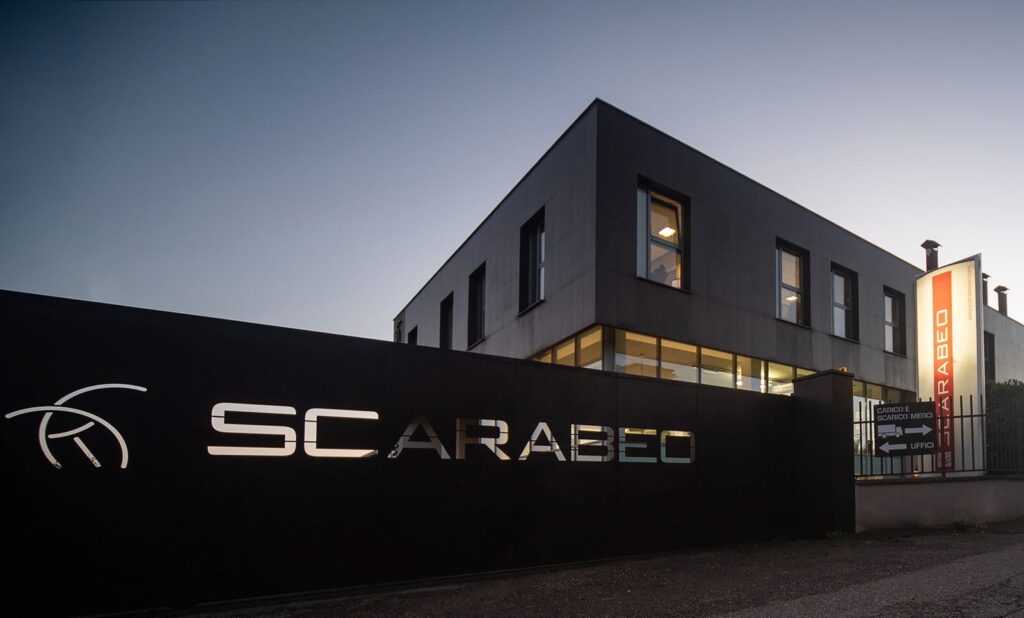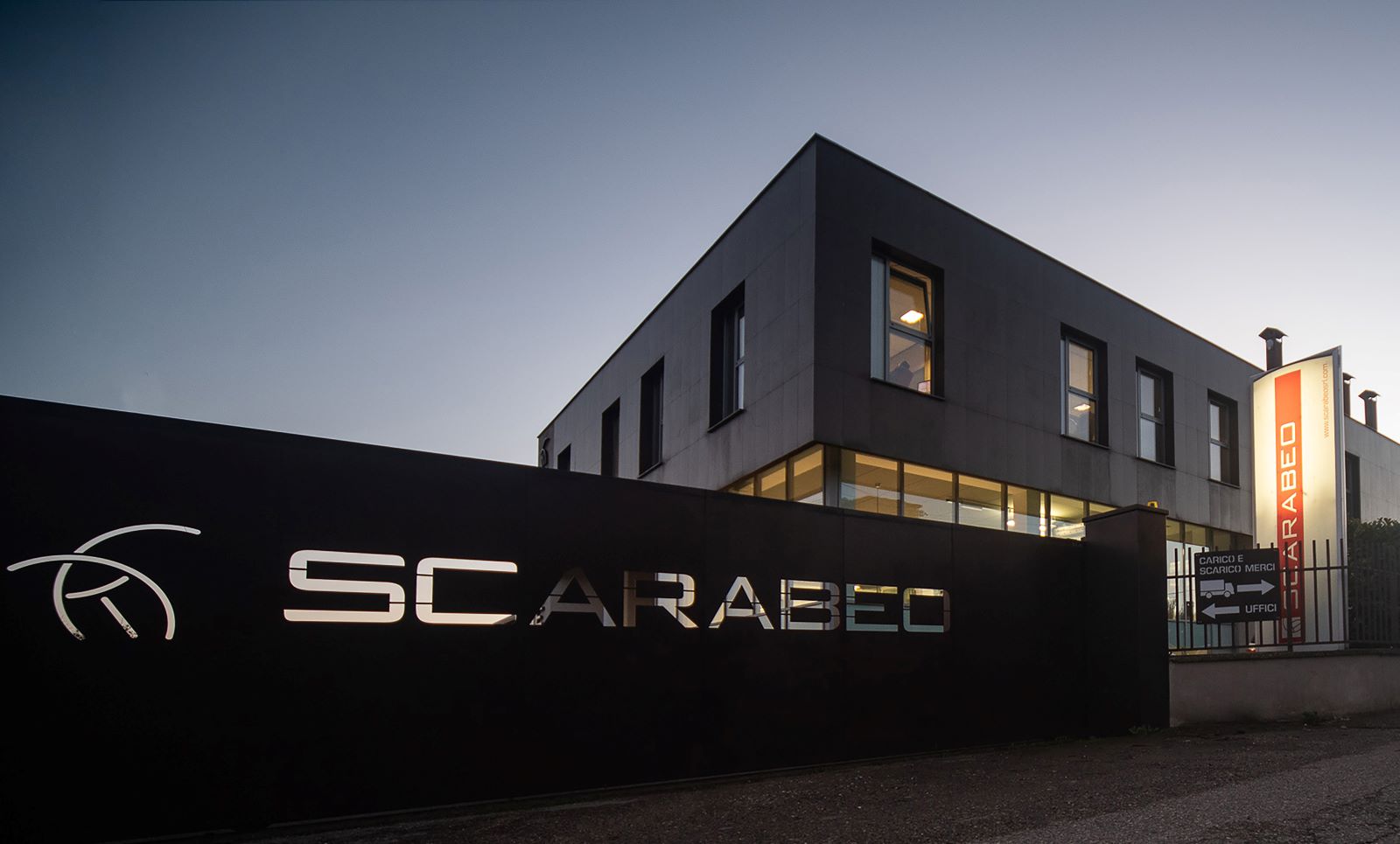 After initially extending and renovating the production facility in 2014-2015, which involved the replacement of all doors and windows with materials providing greater thermal insulation and also repairs and the lowering of the false ceilings over more than 10,000 sq.m resulting in a reduction in the use of thermal energy and CO2 emissions into the atmosphere, Scarabeo is delighted to announce the completion of the new production area adding 7,000 sq.m to the existing structure.
The new facility again highlights the company's sensitivity towards the environment and energy saving: the whole roof of the facility has been used to install a solar panel system which doubles the capacity of the existing system (In total about 500,000kwh / year are generated, + 260,000kwh / year compared to 2013) and an annual reduction in CO2 emissions of 300 tons.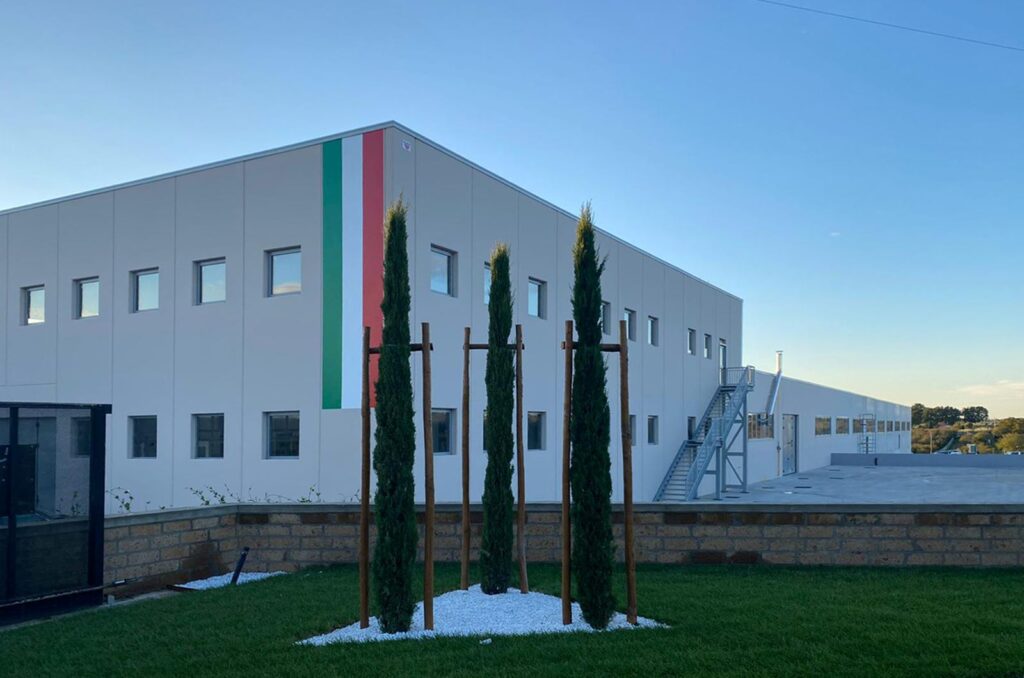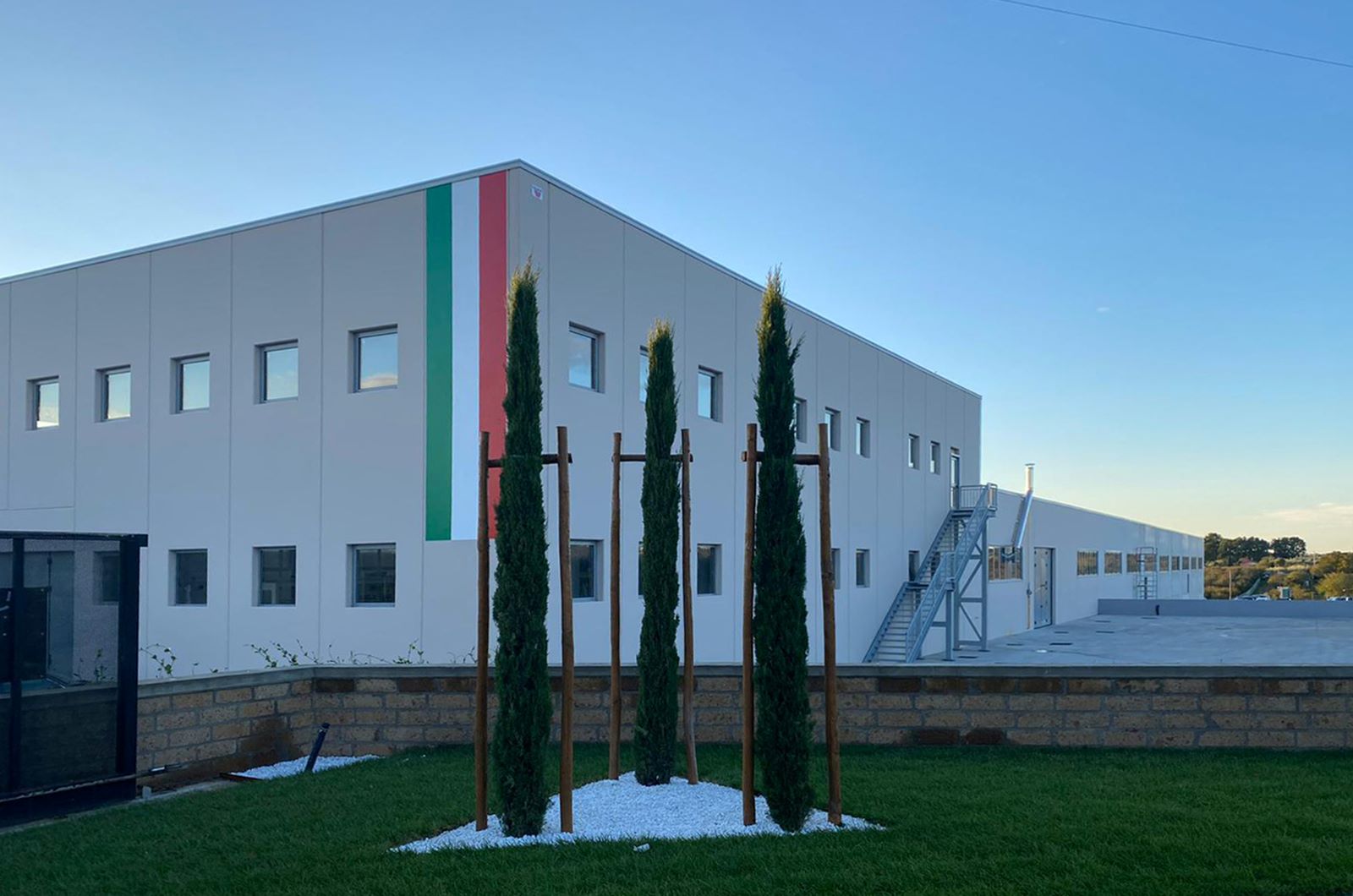 In addition, new co-generation plants provide a significant increase in power produced for heating in the production areas and for drying products, while maintaining methane gas consumption unchanged (energy produced 450,000kwh / year with a reduction of CO2 / year of 250 tons).
The replacement of the lighting system in the production area and offices with latest-generation LED lamps also translates into energy savings of 105,000kwh / year and a reduction of CO2 / year of 35 tons.
Finally, we should also mention the existence of an innovative water treatment plant which allows total recycling and reuse of water from the various production phases.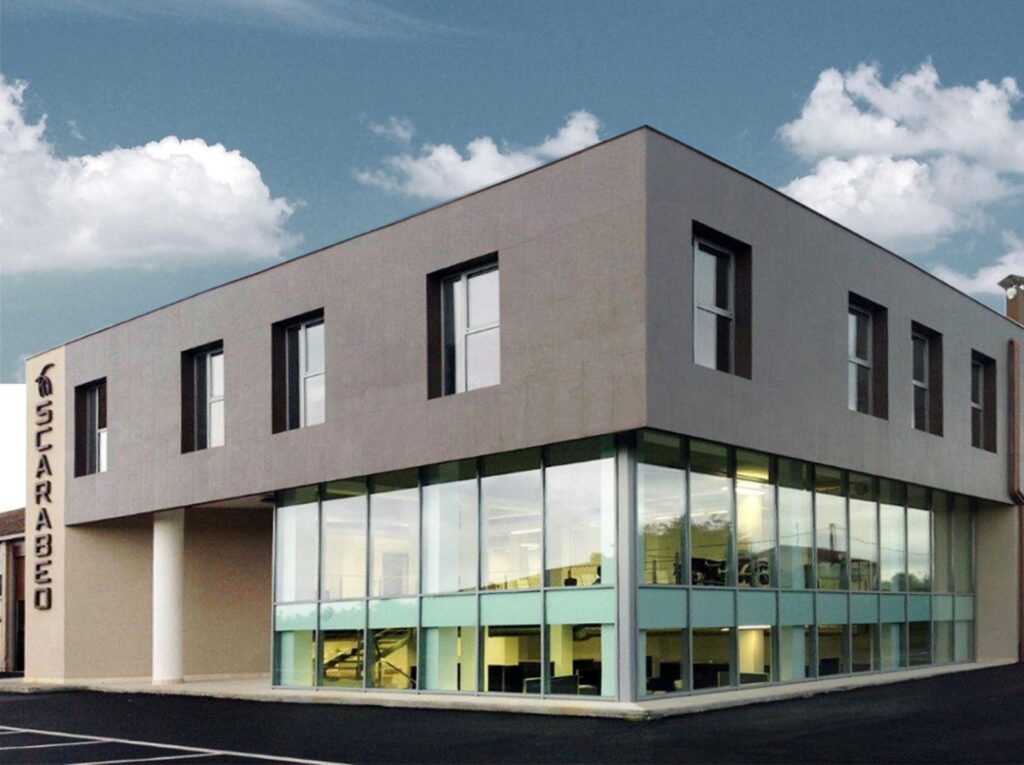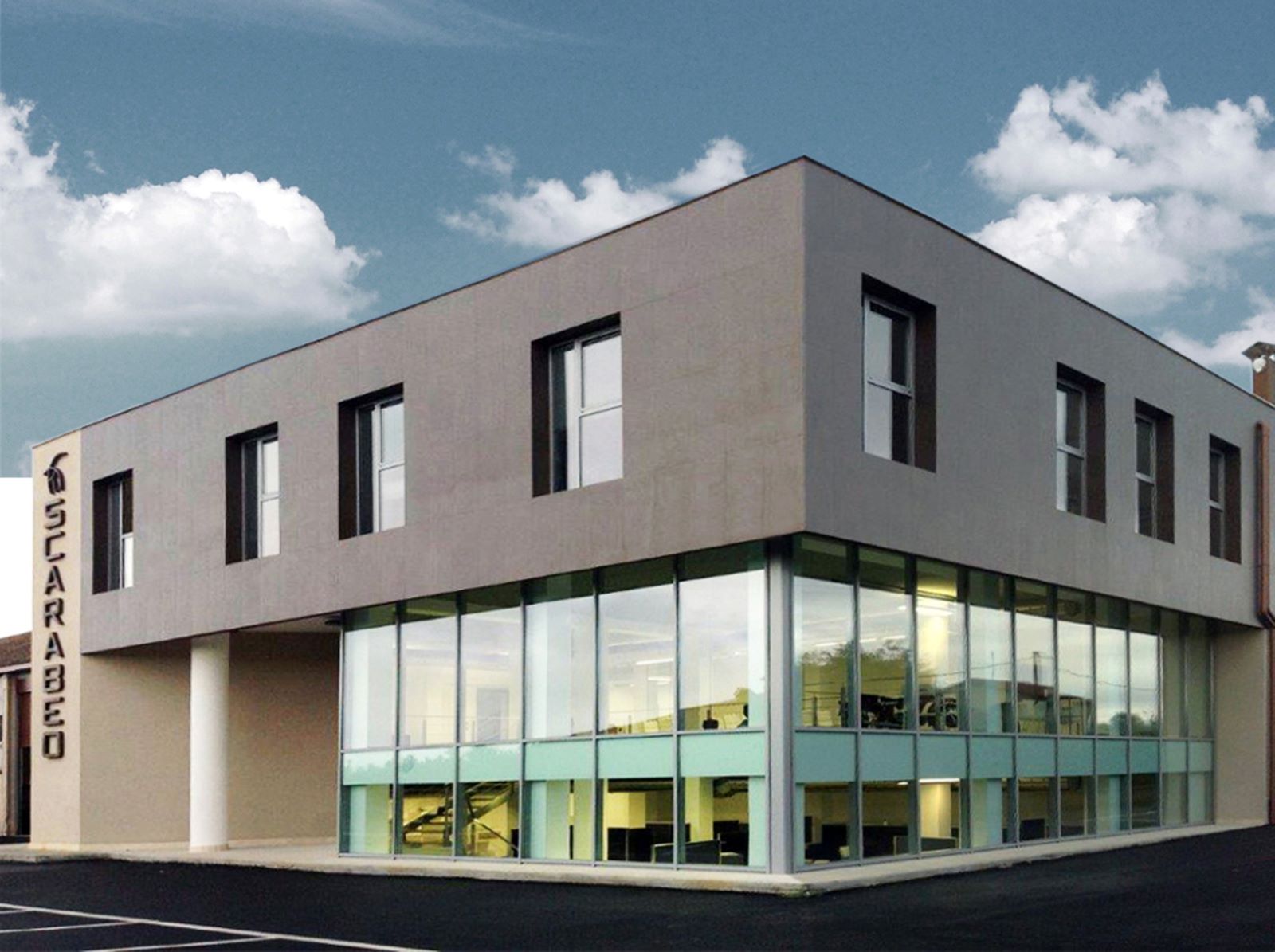 The ground-breaking soul of this intervention is shown by Scarabeo's numbers:
Total production area: over 17,000 sq.m
Total energy produced internally: 1,055,000 kWh per year
Reduction in CO2 emissions: 585 tons/year
Reduction in CO2 since 2006: 3,200 tons, equal to emissions of 2,200 cars in 1 year.
Reduced water consumption at the production site since 2009: 18,000,000 l of water, equal to 12,000,000 1.5-litre bottles (which could cover the distance between Rome and Milan 10 times, if put end to end)
Production capacity target: 250,000 pieces annually; the catalogue contains about 450 items and 6 different product categories.
Sustainability is about facts, not words.