With the iconic (and sustainable) PLANA bathroom furniture collection, Scarabeo recently won GOLD Certification of the prestigious award GRANDS PRIX DU DESIGN 2022, established in Montreal in 2007 and become an international competition in 2020 with the participation of candidates from over 35 countries.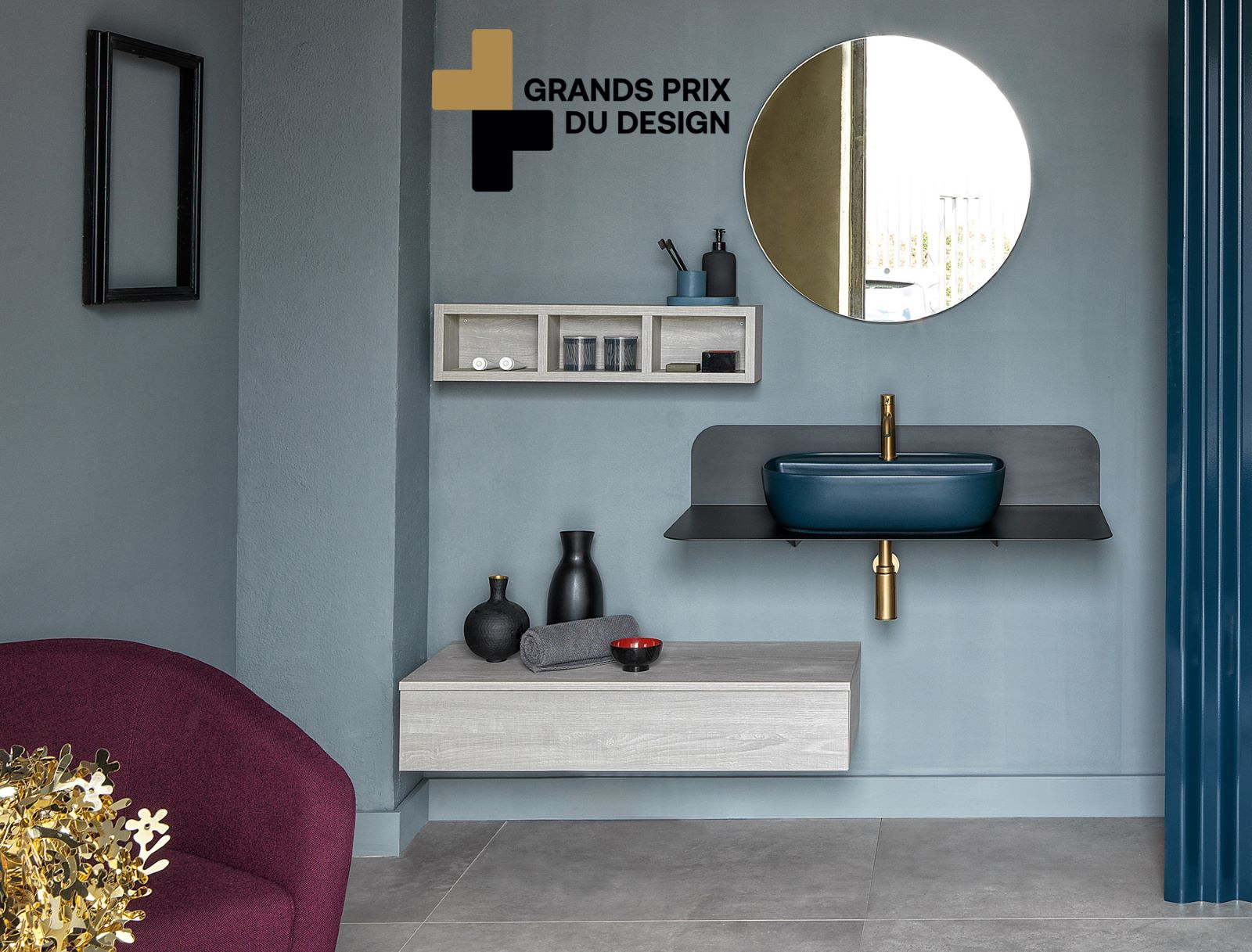 Evaluated by a multidisciplinary jury made up of professionals, academics and members of the press, PLANA is characterized by a folded sheet of metal, available in three sizes (60, 80 and 100 cm) and in the matt black, gray and dove gray finishes, on which to place any variant of countertop washbasin.
It is a rational complement, very versatile and with a minimal footprint, complete with a storage area with a wide choice of drawers and shelves of various sizes and finishes to create creative combinations tailored to your tastes or needs, ranging from essences such as Alpaca, the green Cesio, the Macassar, the Brizzo Oak up to the Knotted Oak.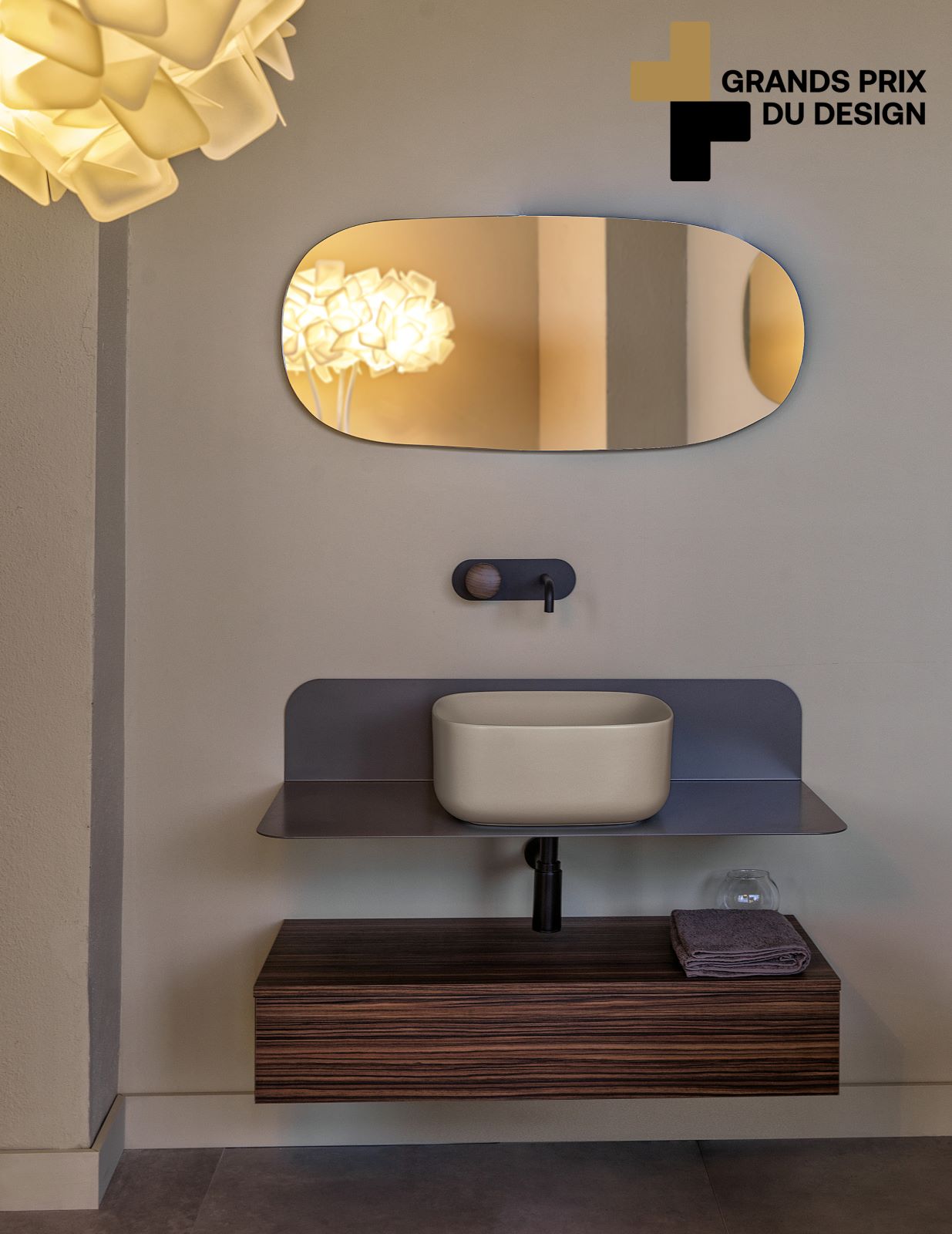 This is a milestone reached by Scarabeo which, through its competence, creativity and Italian passion, has managed to conquer through this new recognition a position of further prestige in the panorama of international design.