They are young but their CV is already remarkable. We are talking about Wood-Skin, the Italian brand born in 2013 to bring flat and two-dimensional surfaces into the third dimension, using innovative techniques to create futuristic coverings destined to change the perception of ceilings, walls and architectures.
An extraordinary potential which is perfectly represented by three projects completed in France by means of Wood-Skin technology.
The first one involves the Hotel Valmy hall in Paris, where fully customised wooden Fold Panels juxtaposed with the severe and rounded aesthetic of concrete columns, create this bright space; top to bottom panels with precise boundaries perfectly fit the given space thanks to the back aluminum frame system that makes installation easy and quick.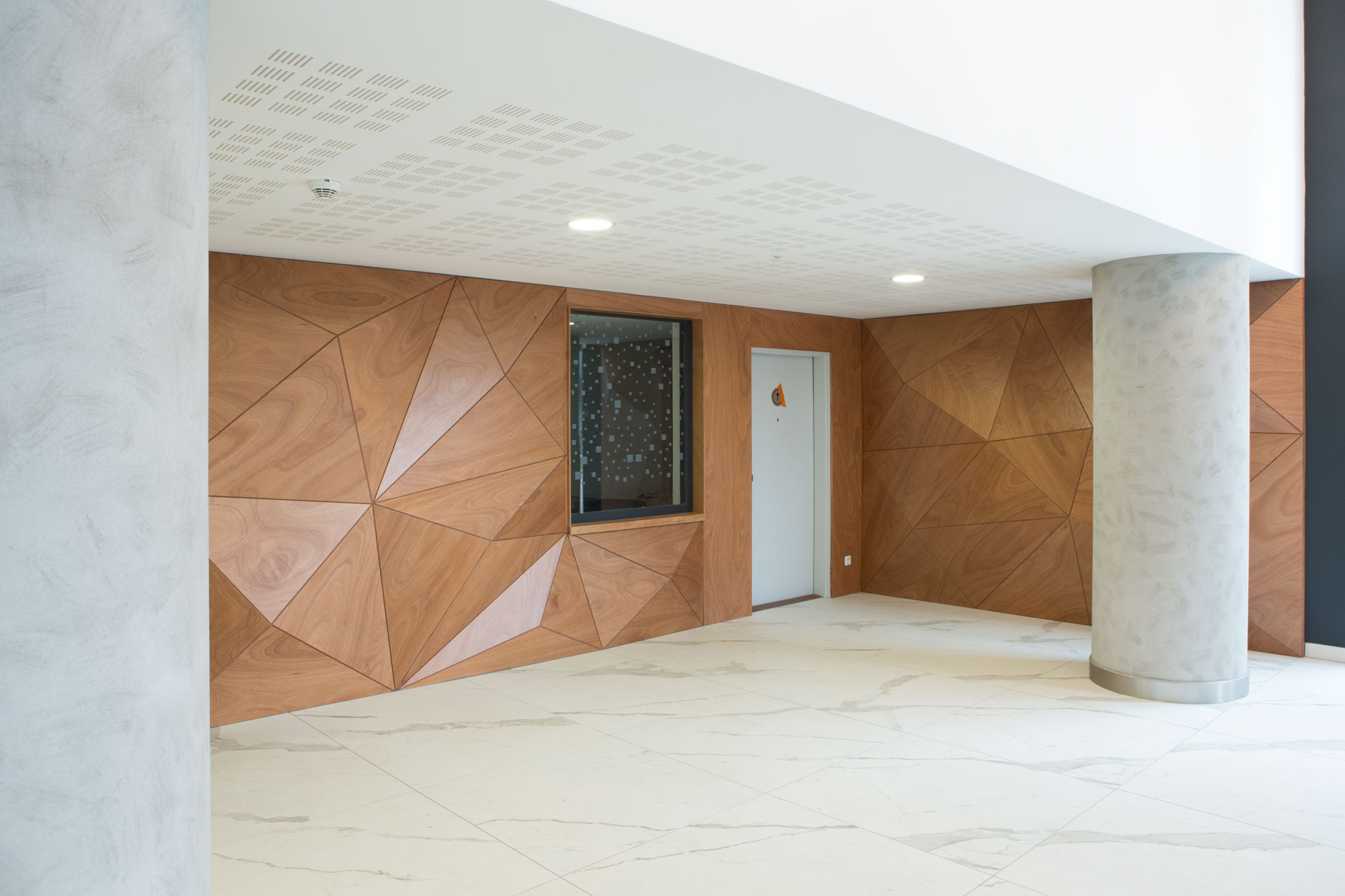 The second project is about Caisse Des Depots Group in Paris, which has chosen a tailor made wall installation: the surface wraps the corner to create a special feature element that strongly chahacterise the room; then, in addition to the given Wood-Skin's standard acoustic performances this piece has been implemented with a series of engineered holes of different sizes with sound absorbing material in the back helping reducing the room's reverberation.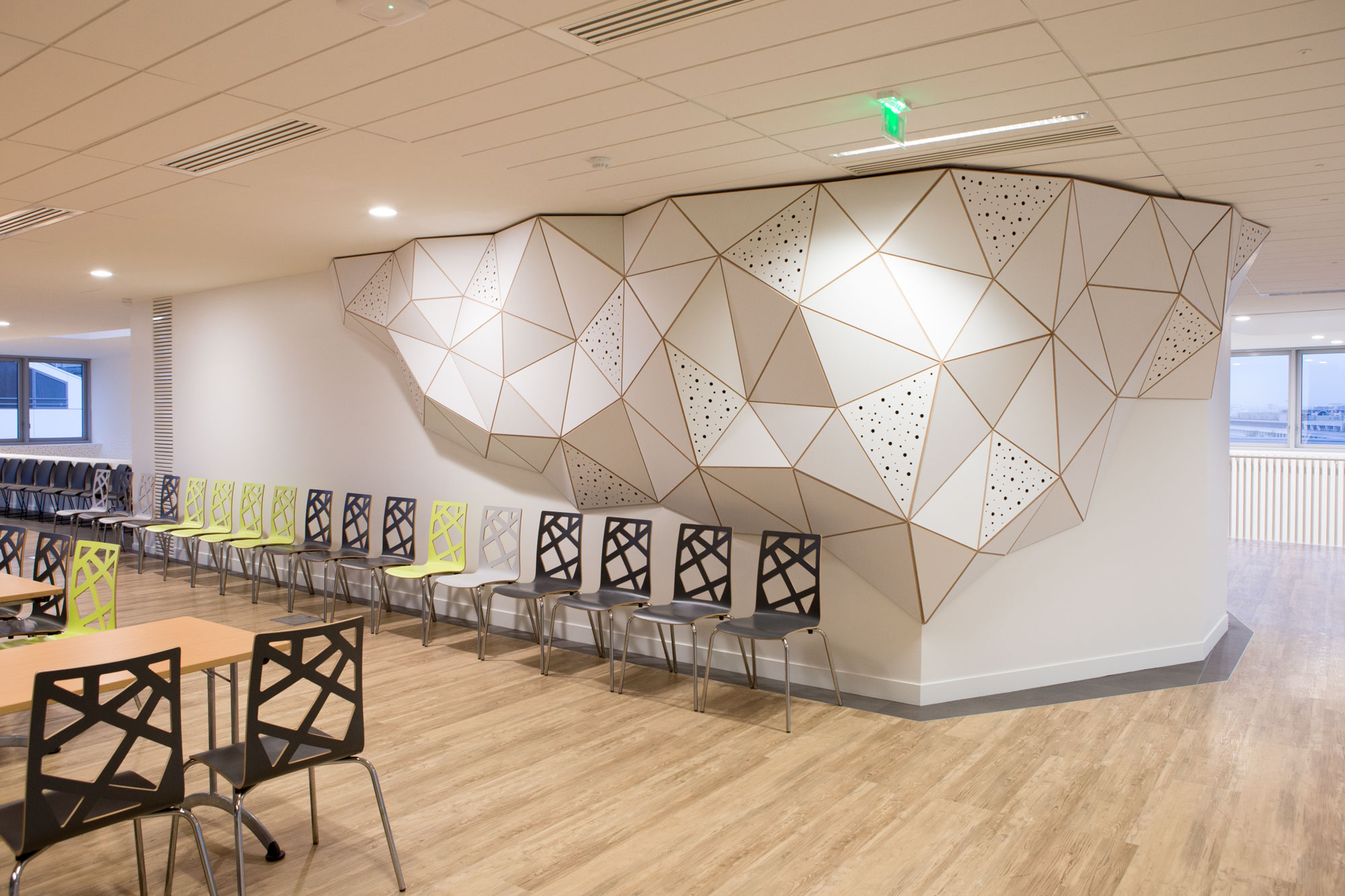 Finally, the Insead Business School library in Fontainbleu, where four different Wood-Skin installations (two Tailor Made cladding surfaces and two Mesh Sheets surfaces) have been designed: the material choice and the smooth shape help to add a warm touch to the large architectural space.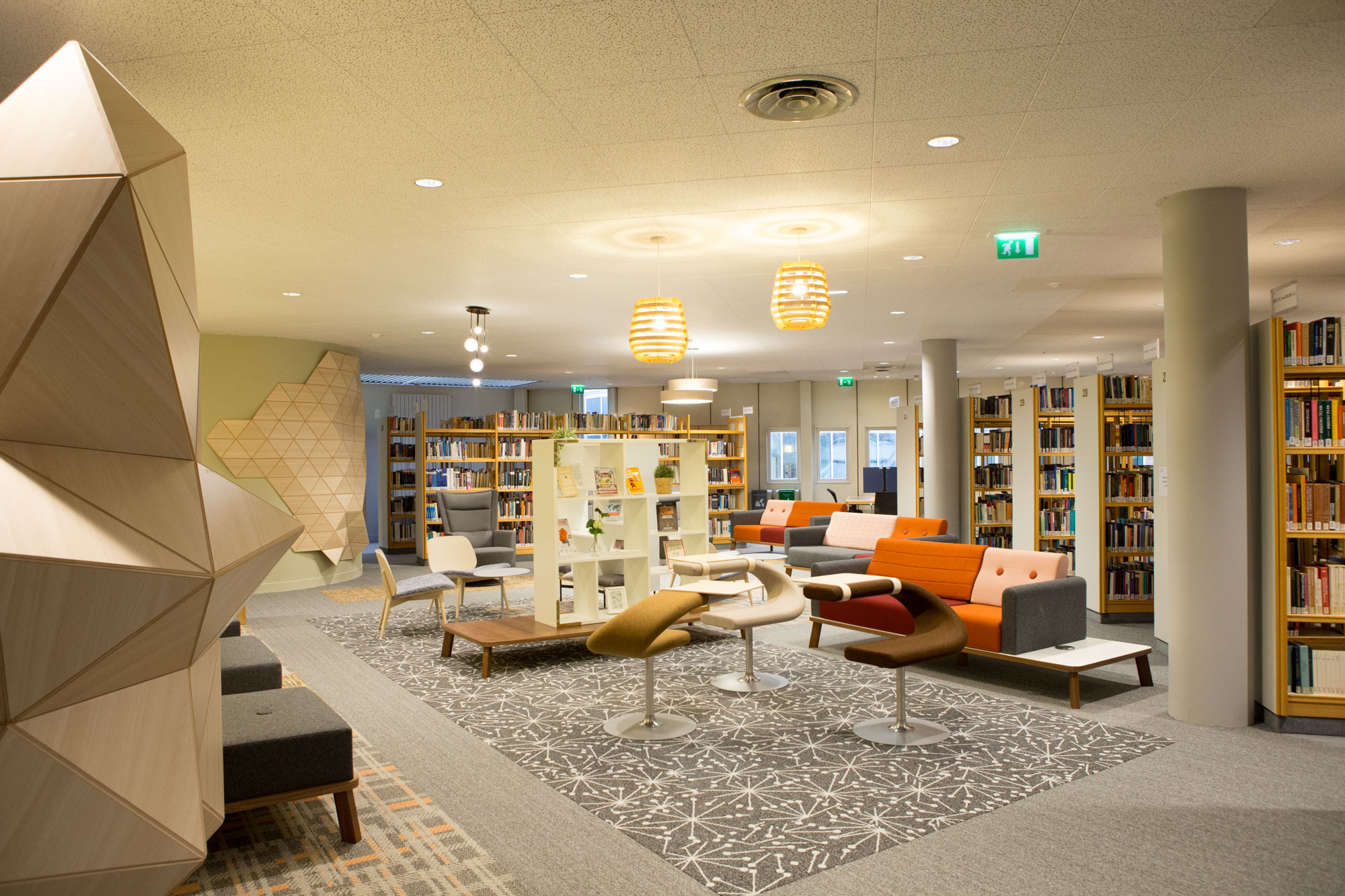 Wood-Skin products can be sent all over the world in a flat version and can be installed by local manpower, thanks to a simple assembly system without under-structure; in addition, these surfaces are acoustic elements and pieces of furniture at the same time, ideal for an original, unique environment.