In people's mind, getting "warm" in winter is a concept linked to the pleasure of an evening spent at home with friends and family, the taste of warm and comforting dishes, the Christmas season. This familiar atmosphere belongs to Rastelli's kitchens and, in particular, to the Tiffany model, with its traditional echoes.
With Tiffany the classic inspiration and the "Empire style" details meet more contemporary lines like in the extremely smooth doors chosen for the base cabinets; the wall cabinets, on the other hand, are enhanced by finely crafted decorative friezes or matt glass.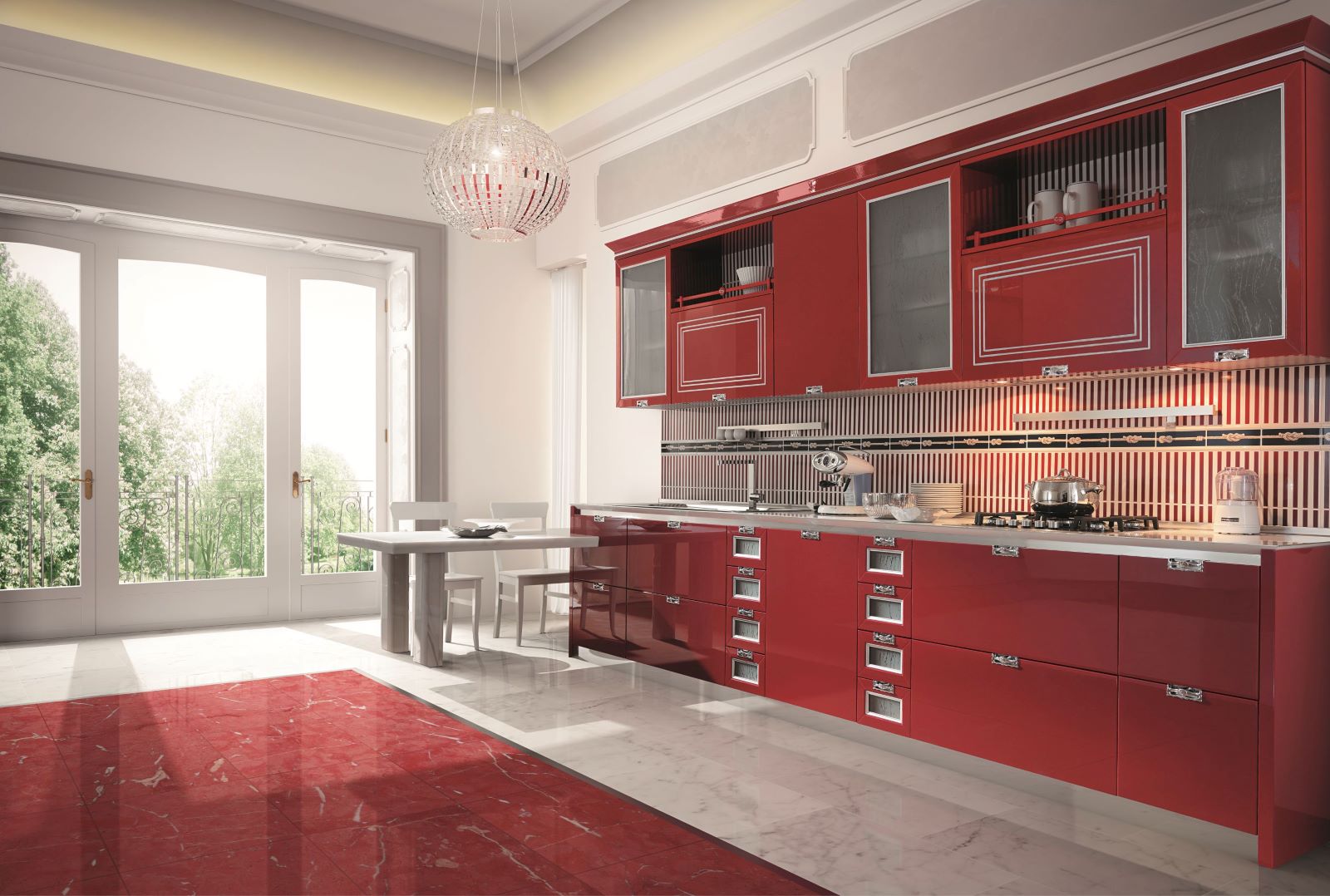 The two compositions, the first in Mica glossy lacquered Siberian white with gold finish, the other one in Mica glossy lacquered Red Crimson with silver finish, are characterized by wall units with large worktops: a marble worktop in the first case and a steel one in the second.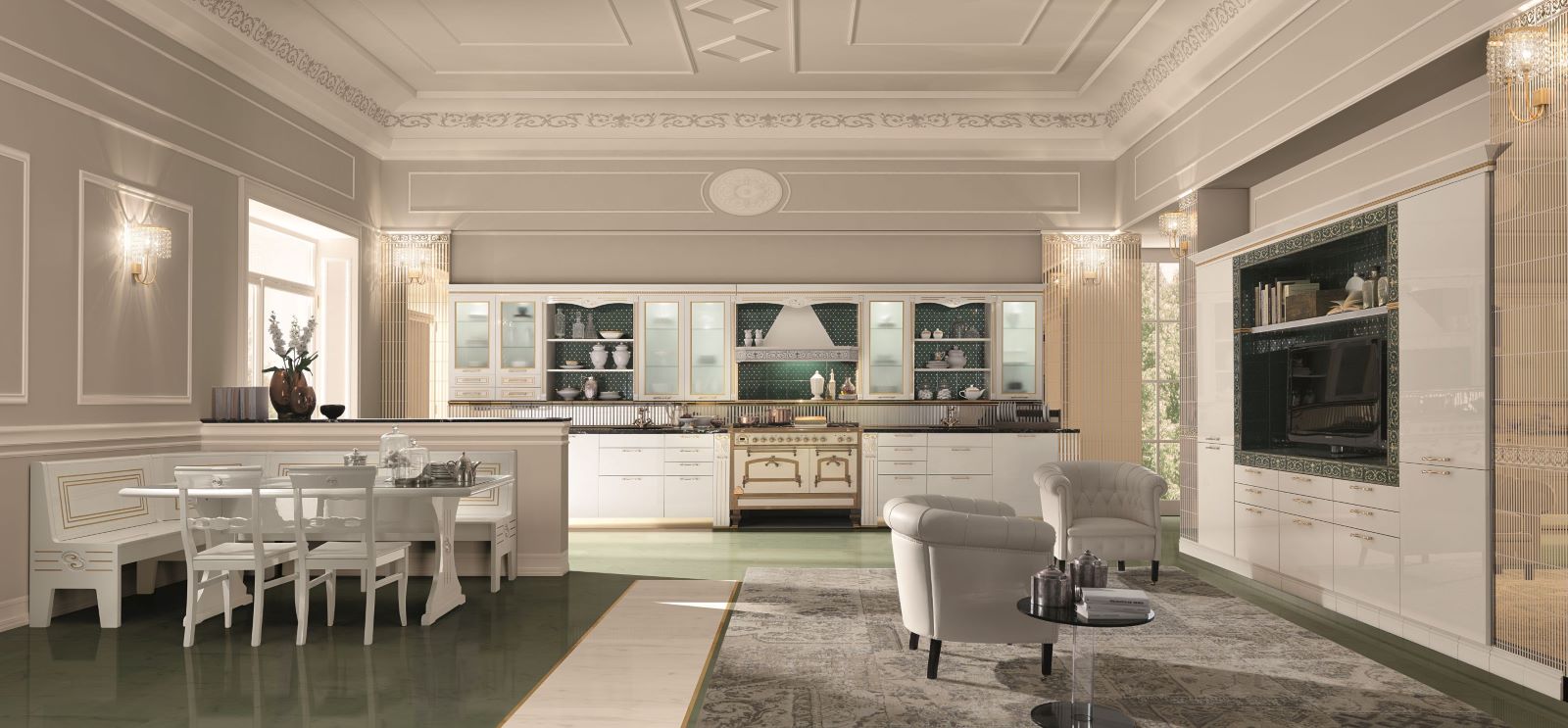 However, even in these very traditional kitchens can also be found many details that recall different styles: the country and vintage style hob cabinet with integrated oven in the white composition, the contemporary style mixer taps, and the steel bars attached to the back panel in the red composition.
Thanks to tailor-made craftsmanship and contrasting decorative styles, at the same time perfectly coordinated, Tiffany becomes a cozy and homely kitchen that keeps you warm even on cold winter days.