Zanotta presents Tweed Mini, three new coffee tables designed by Garcia Cumini to complete large sofa islands and offer a practical surface at various heights.
The surface stands out for the inlaid processing crafted diagonally with a specular game of outstanding precision which lends it an unusual perception, which is different every time depending on the observation point: the thin sheets of solid oak wood or Canaletto walnut wood are carefully placed side by side until the natural lines in the wood create a graphic sign in continuity with the diagonal line that separates the two parts of the table top, almost as if it were forming the veins on a leaf.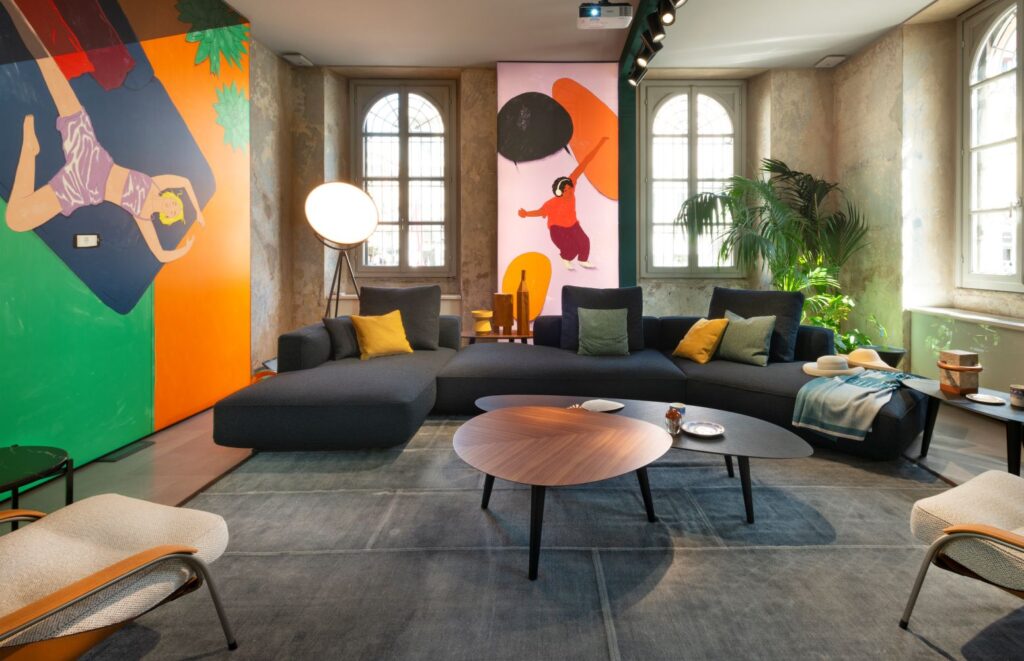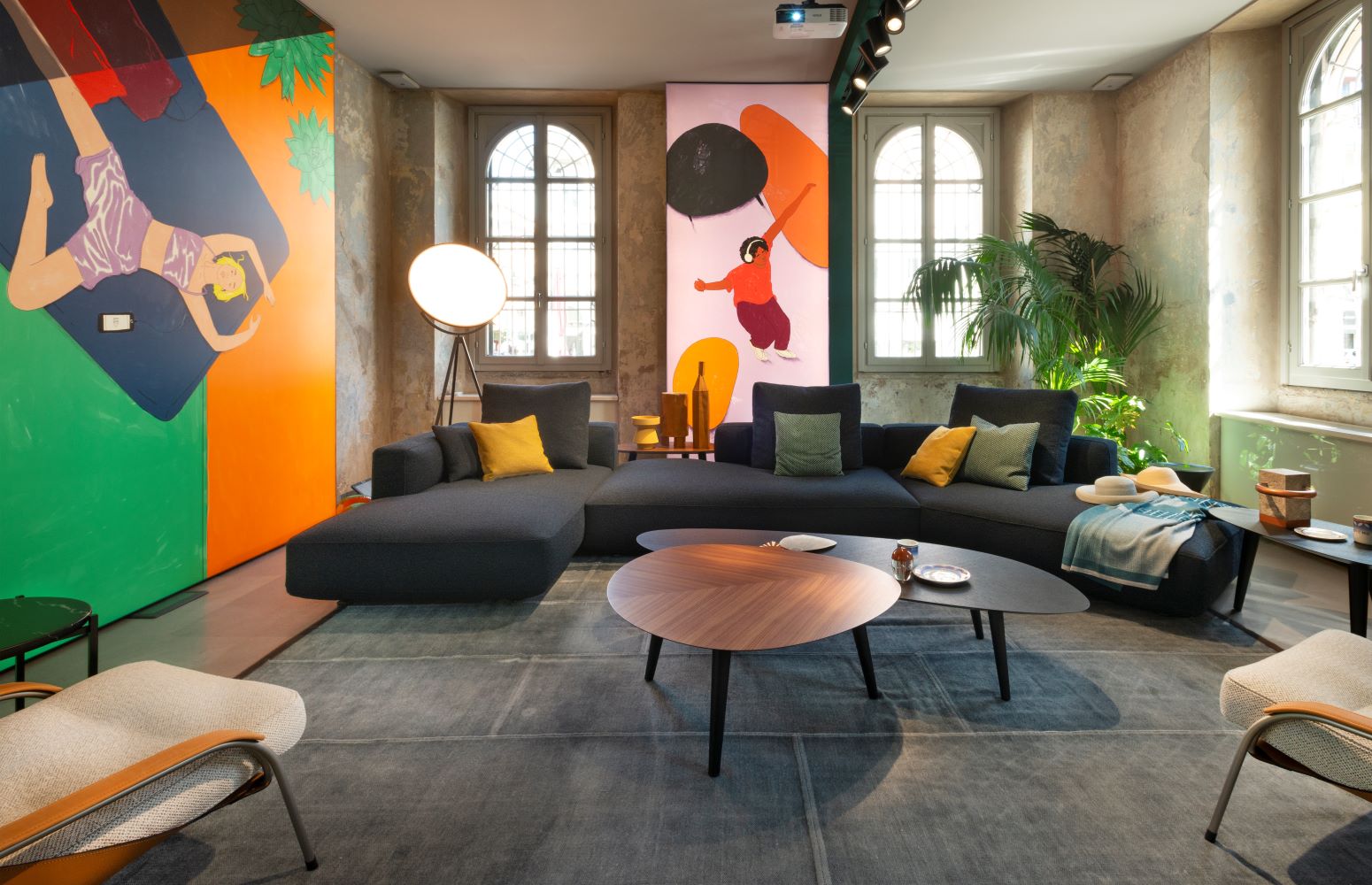 The coffee tables are available in three sizes: they can be used individually or teamed together playing with various heights to allow the partial overlapping of the table tops to create more articulate compositions with a strong scenic impact.
There are three or four legs depending on the size of the table top, to guarantee proper stability; they are slightly slanted and wedge-shaped, made of tubular metal and welded to a matt black plate which allows them to be secured to the underside of the table top.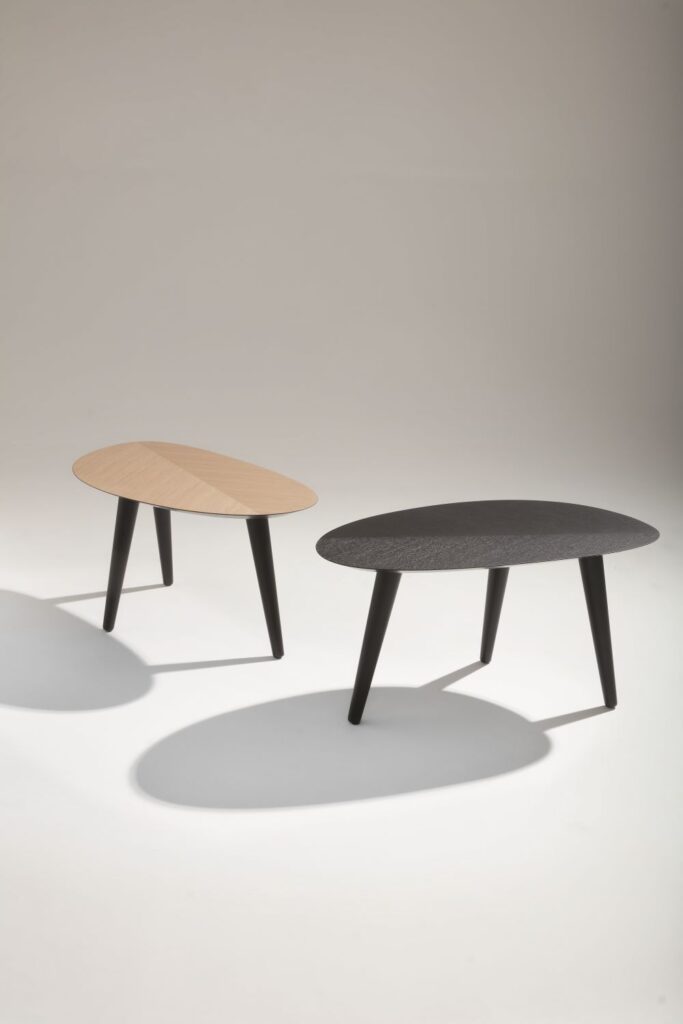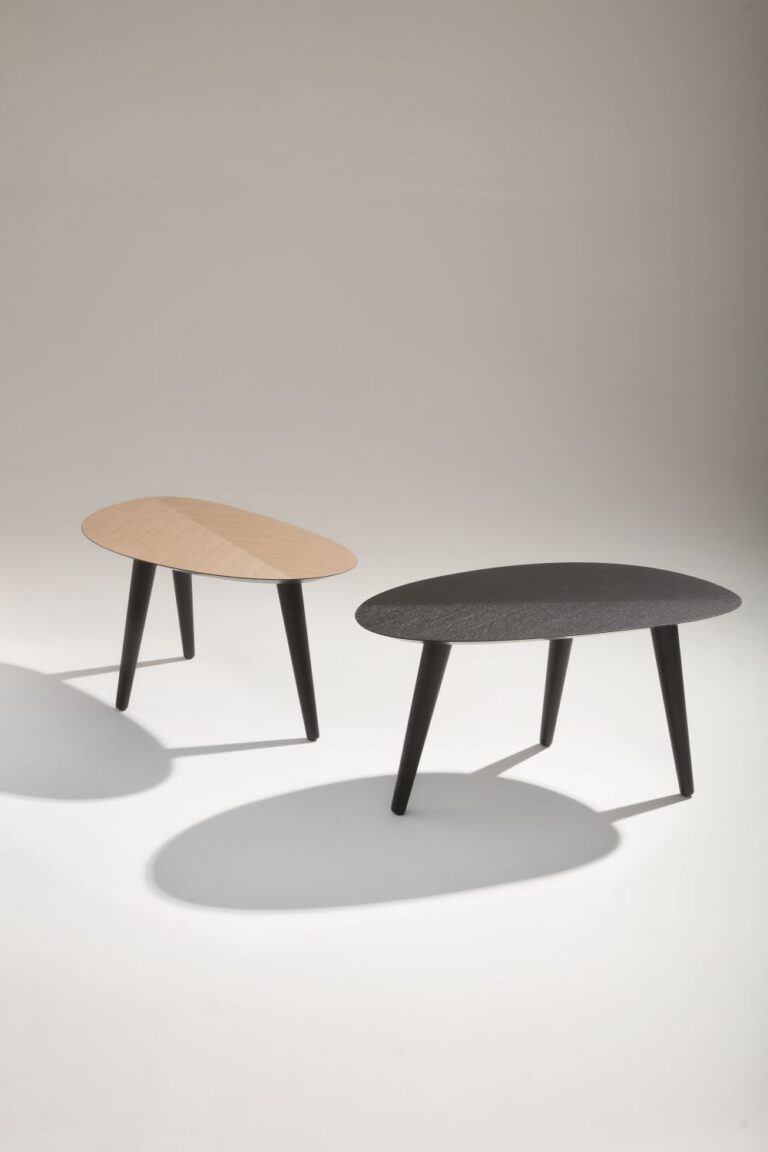 The table tops are available in natural and black stained oak wood finish, or in Canaletto walnut wood.
The lowest coffee table has an elongated shape and is generously sized, suitable for resting objects and books on; the medium-sized coffee table has a more regular shape and offers a practical surface for other decorative items; the tallest coffee table is the smallest one and thanks to its three legs, it blends in seamlessly with the poufs or with the open end seat elements and offers practical support for a tablet, a glass of water or a lamp.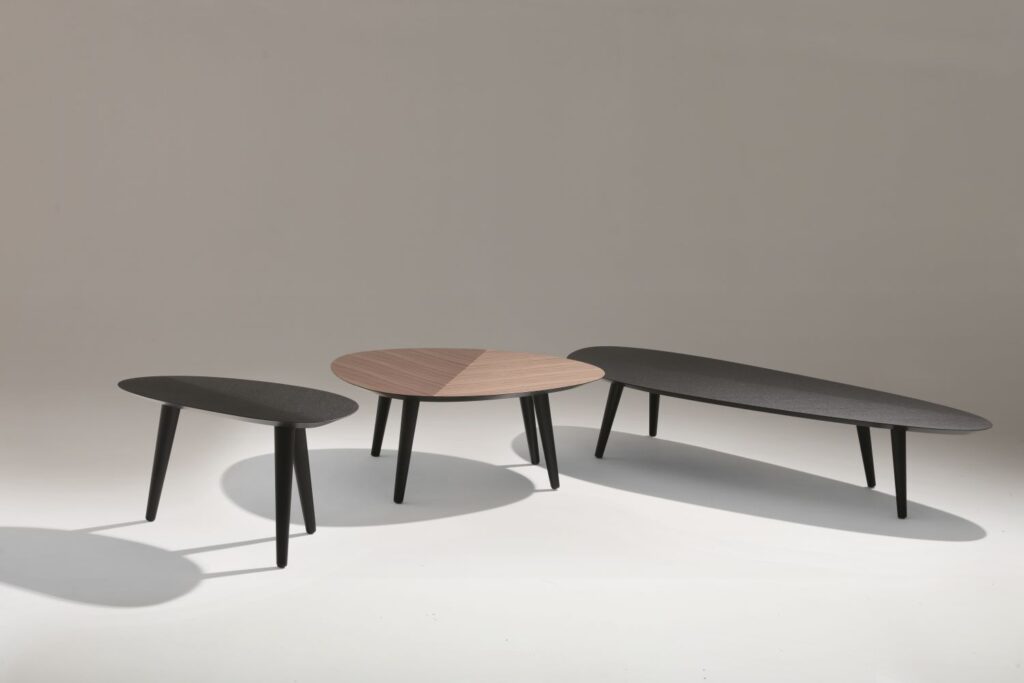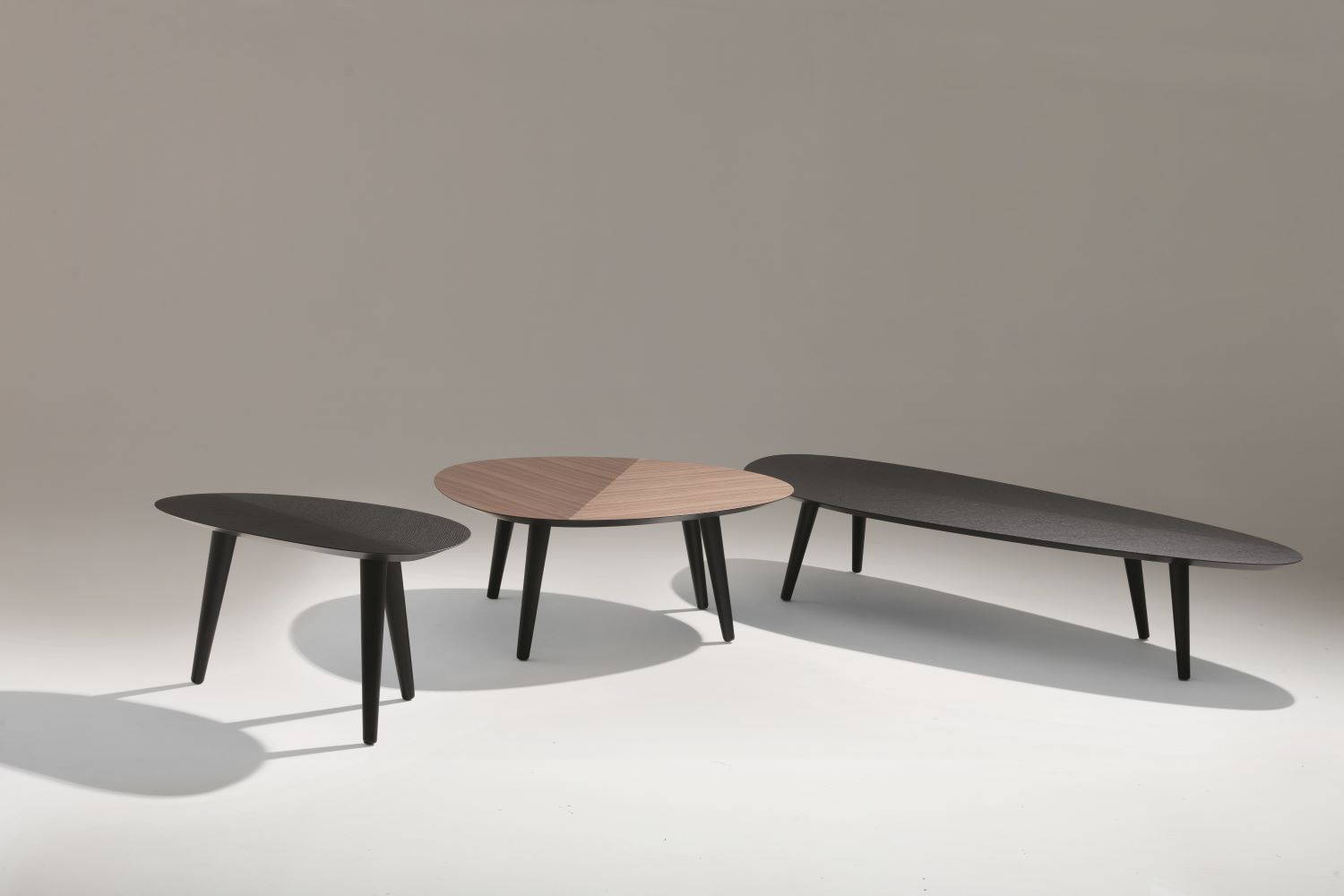 Finally, the coffee tables Tweed Mini are easy to assemble and disassemble, are made from top-quality, super sturdy and highly durable materials that are easy to recycle and complete the Tweed family of tables which was launched in 2017 matching their shapes and finishes.