The start of the Winter Olympic Games scheduled in PyeongChang, South Korea, from the 9th to the 25th of February 2018 could be the occasion to better support relations between the two Koreas: the entire world hopes so.
Anyway, now we can start to imagine the appearance of the place where the Italian athletes are going to spend their days of training and races immersed in comfort and design, thanks to the outdoor collections designed by Ethimo, Official Supplier of Casa Italia, that is to say the official headquarters of the Italian Olympic Team and all their guests.
Casa Italia is designed to enhance the excellence of Made in Italy and present the best of Italian sport: it will be located at the Yongpyong Golf Club, in the heart of the Alpensia Resort, the focal point of Olympic races and ceremonies.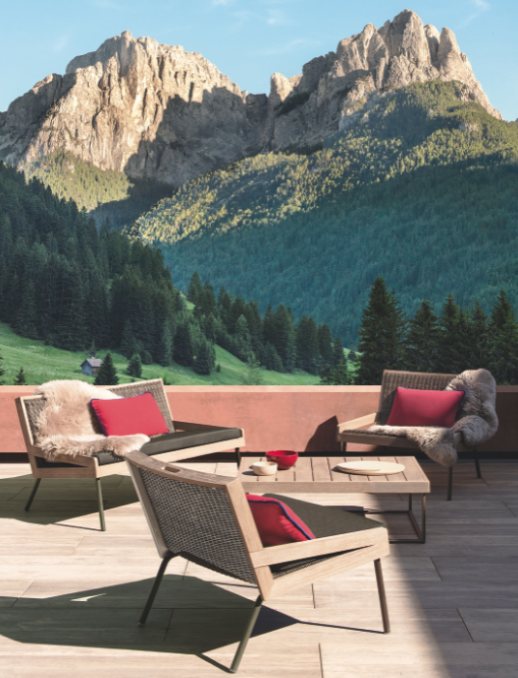 As at the Rio 2016 Olympic Games, this year again Casa Italia will be not only an official place destined to host the conferences and the team but also a symbol of the Italian way of life in order to enhance Italy and present the country to an international public by means of a concept which represents the best of Italian design, food&beverage, technology and hospitality, values appreciated all over the world.
In particular, Ethimo will furnish the two big outdoor terraces of Casa Italia with the Allaperto Mountain collection, designed by Matteo Thun and Antonio Rodriguez, and the Costes collection of sofas so as to recreate outside the warmth and the sense of wellness typical of an indoor environment, thus enhancing the experience of relaxation in an extraordinary landscape.
The two collections dedicated to the mountains are perfectly suited to the location: the exquisite teak of the furnishings, in prickled and prickled Chocolate finishings, combines with innovative fabrics, soft cushions and fur accessories, that are ideal to create pleasant moments of relaxation close to nature, even when it's freezing.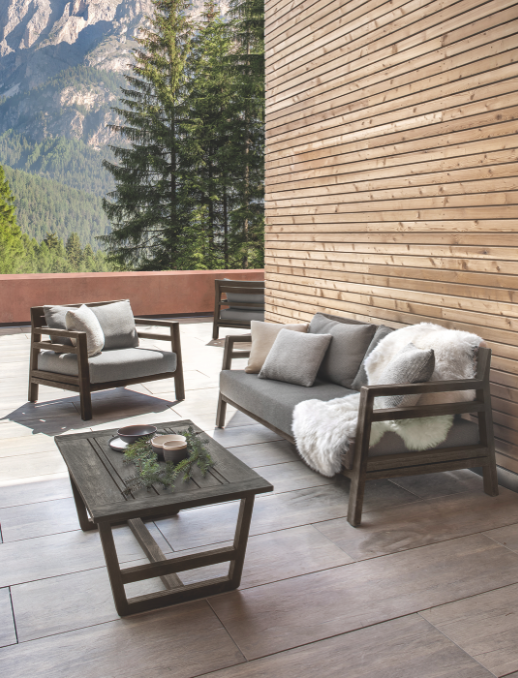 In conclusion, Casa Italia will be the house of Made in Italy, where Ethimo furnishings express the authentic Italian Design in the universe of outdoor furniture and interpret the Italian culture of living outside.