Being a space of encounter and sharing, today the kitchen has officially become the home's heart, where the values of respecting the environment and durability meet the practical redistribution of elements and a choice of finishes for a space integrated with the living room, with a focus on island counters, bookshelves and boiserie.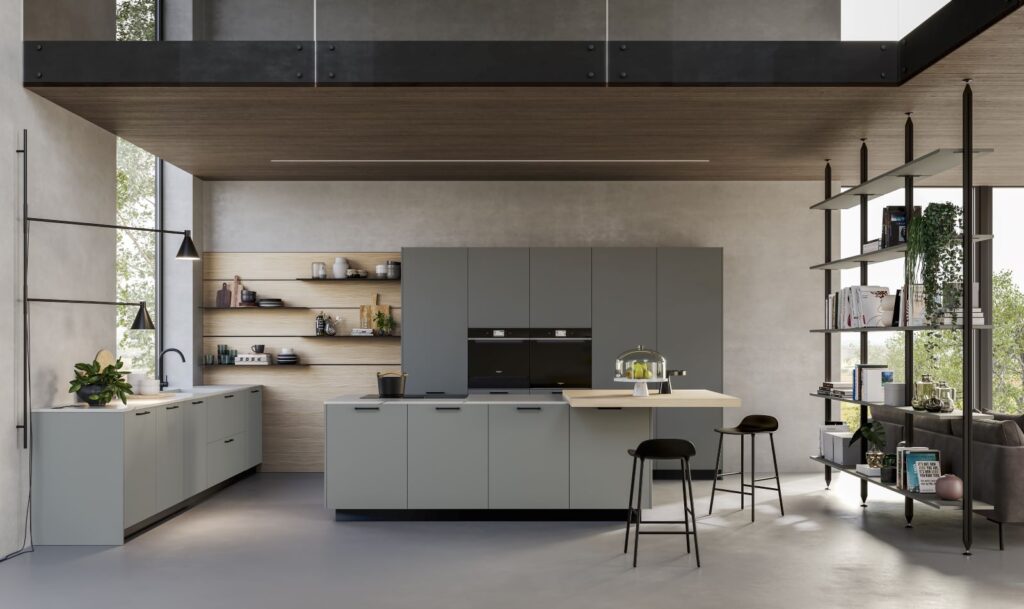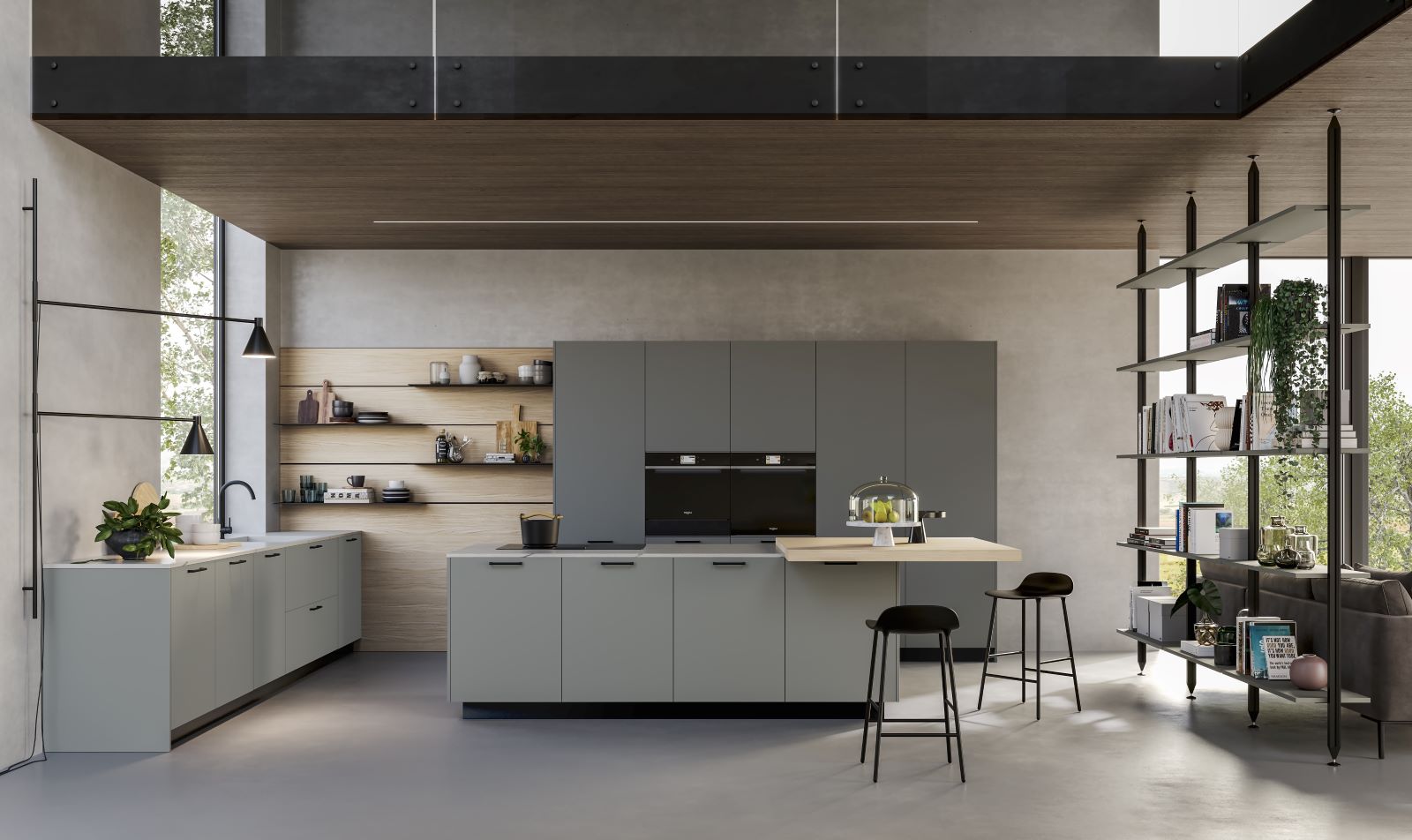 In this context, D20, where the 20 indicates the door thickness, is the practical, accessible and simple version proposed by Doimo Cucine to meet different tastes and requirements.
D20 updates the island: it remains functional, though with a top in Okite, an agglomerate of quartz and resins that perfectly simulates natural quartz and offers resistance against scratching, impact and wear, this material is also waterproof, hygienic and easy to clean.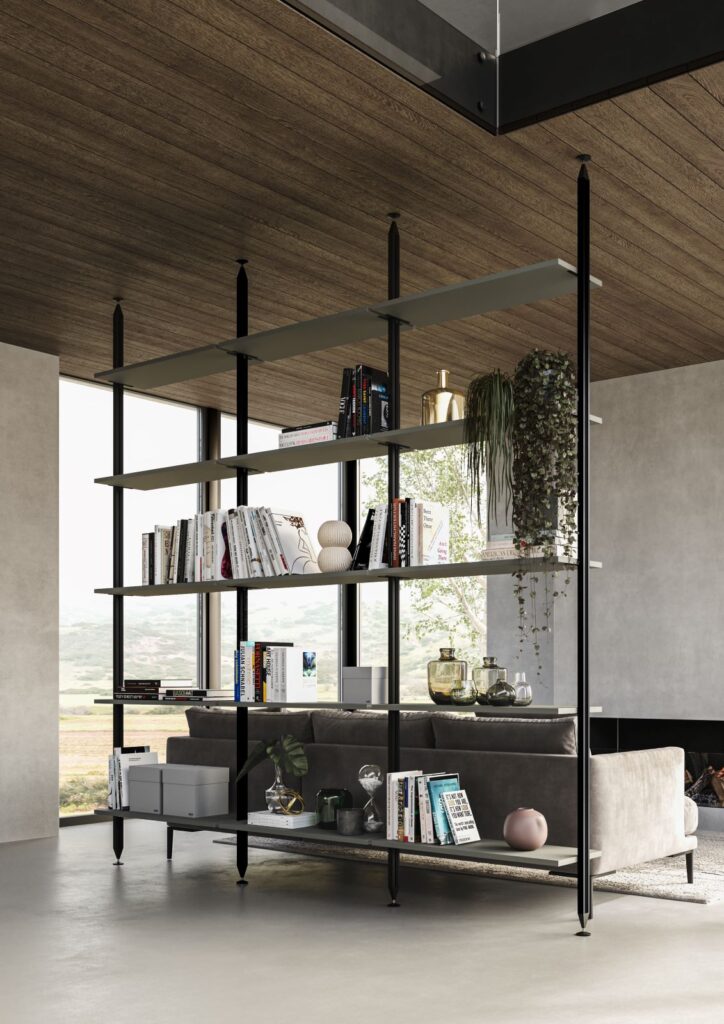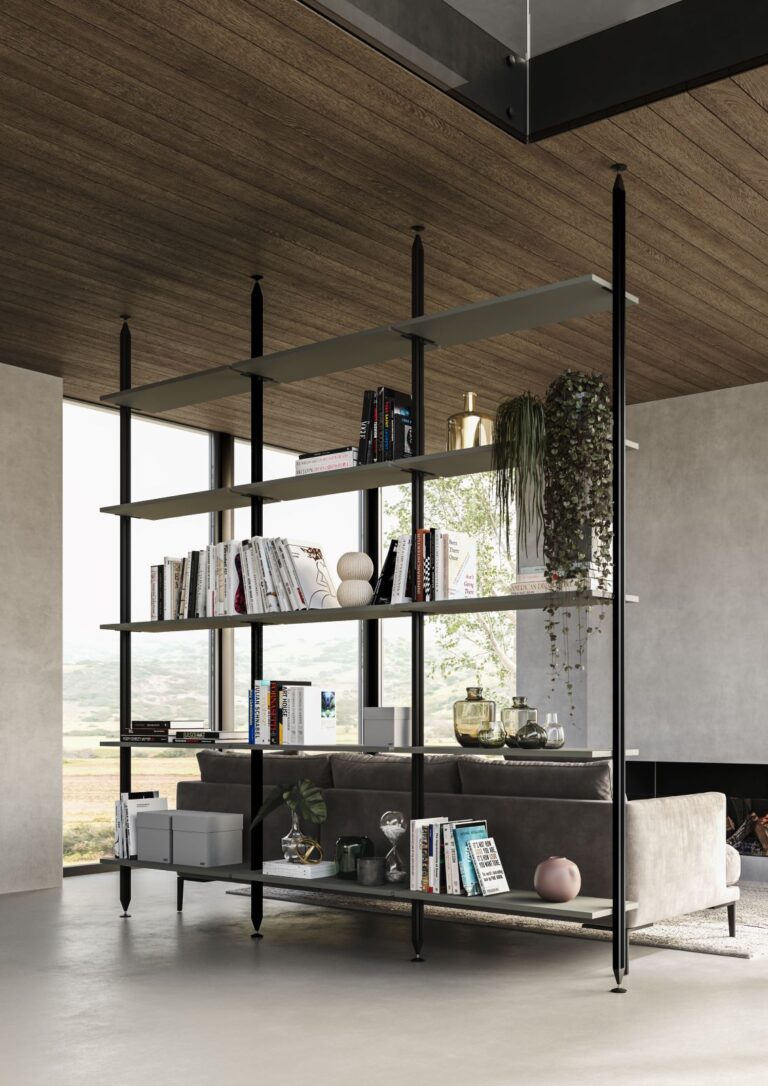 The bookshelf is both a divider and a way to guarantee continuity between the kitchen and living room: shown here in the island version, it is also available in a wall-mounted model, and its characteristic modular structure in anodised black aluminium is combined with shelves in plain colour melamine Nebbia, the same finish proposed for the base cabinets.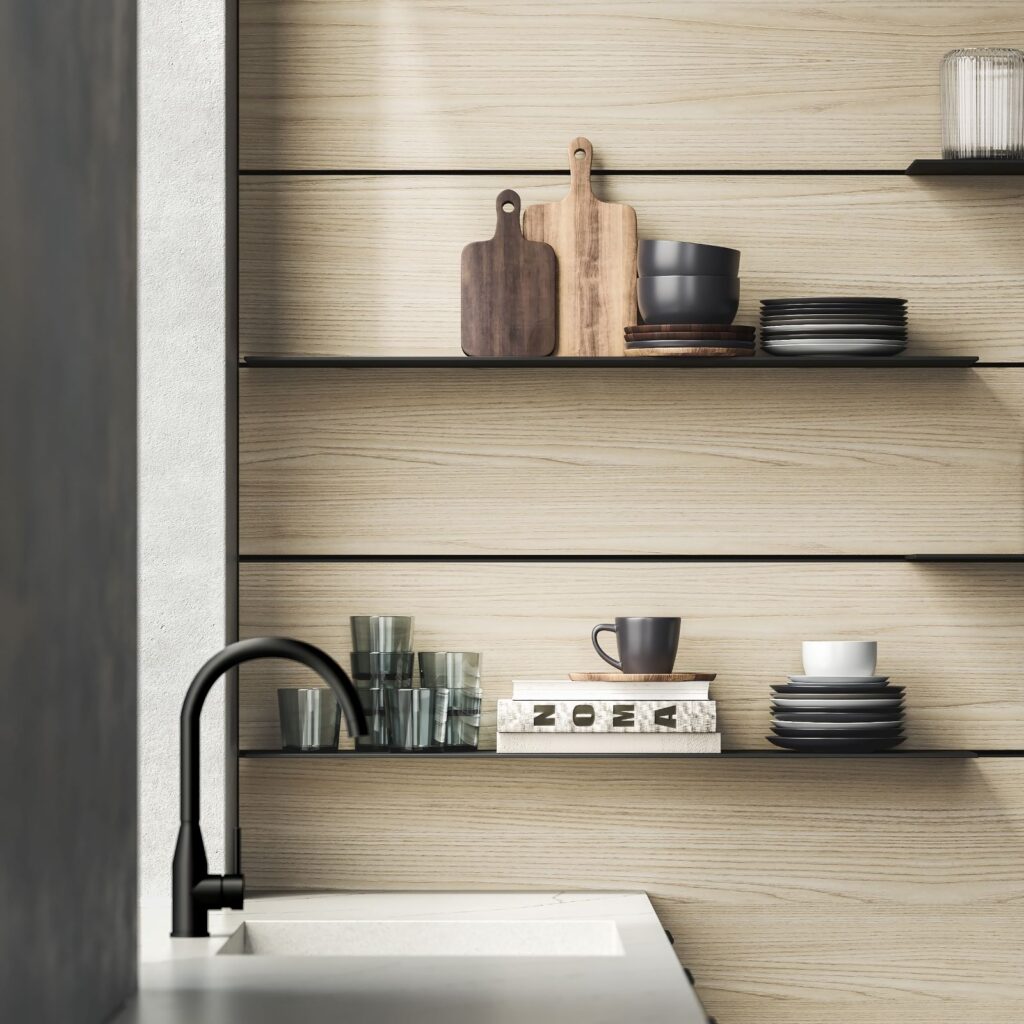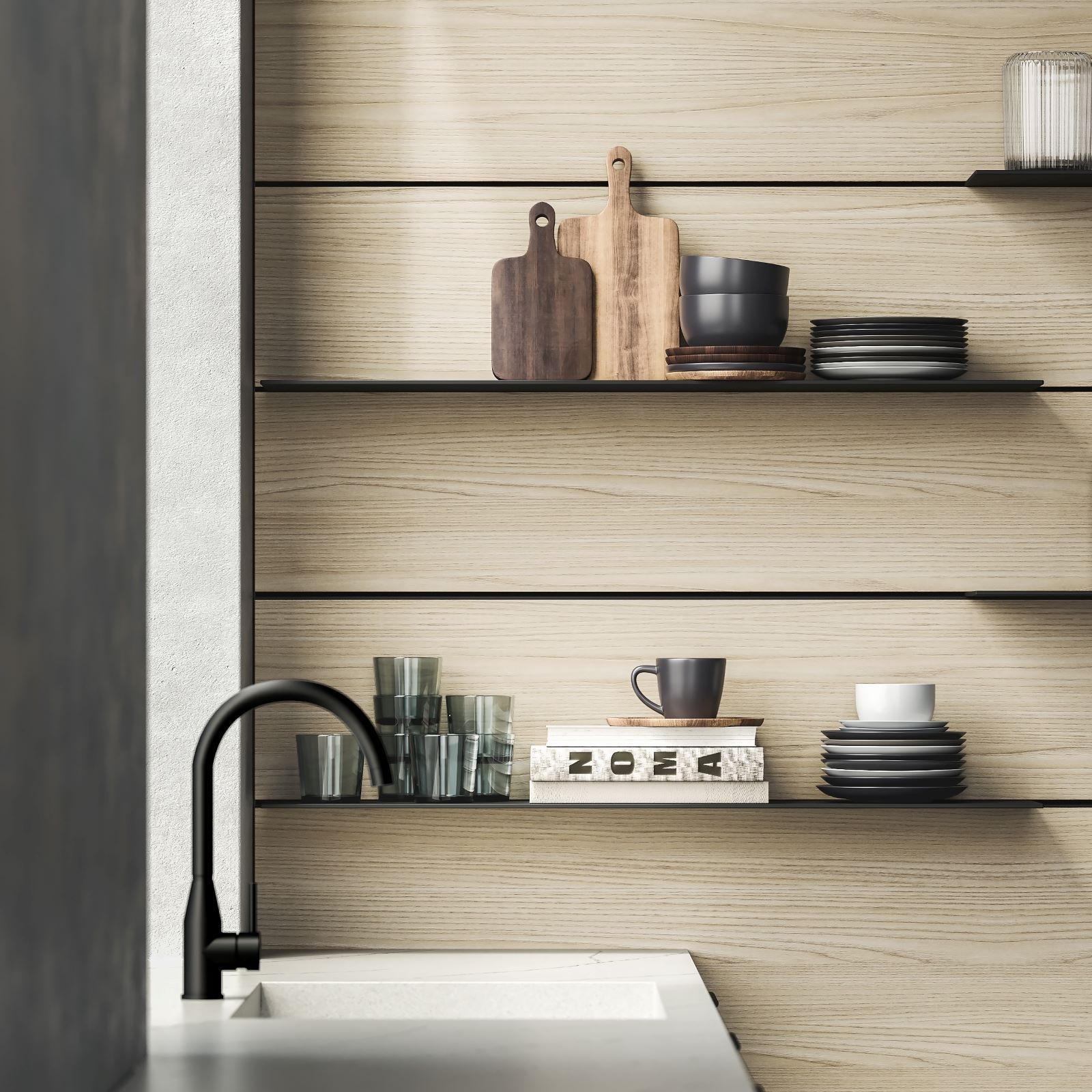 Modular boiserie in Paglia Elm Synchroface, accessorised with Black aluminium shelves, links the bases under the window with the tall cabinets; like the bases they are in plain colour melamine, though with a Ortica finish.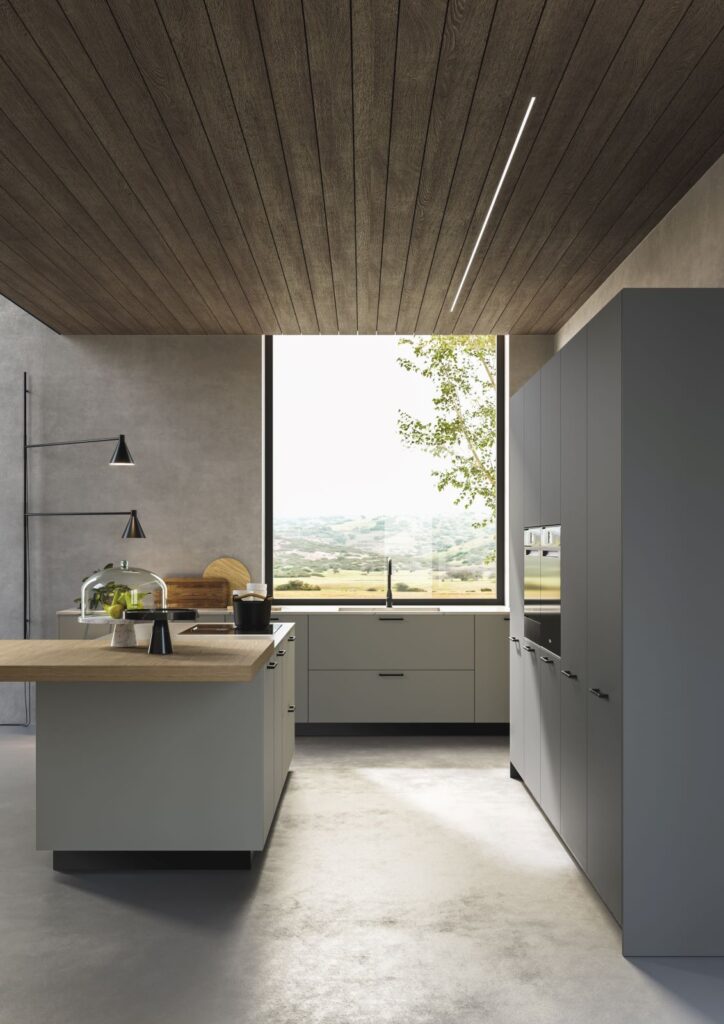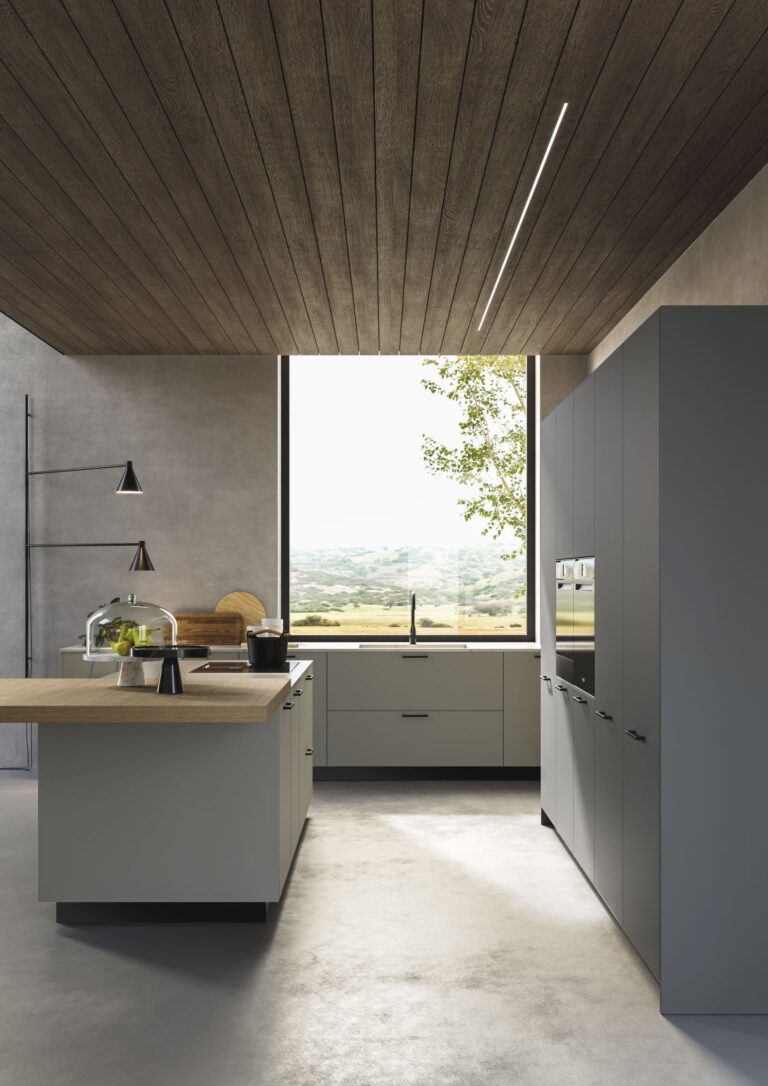 D20 also makes room for practicality: the cooking area is concentrated between the island, with its induction hob, and the oven in the tall cabinets behind to simply workflows in the kitchen.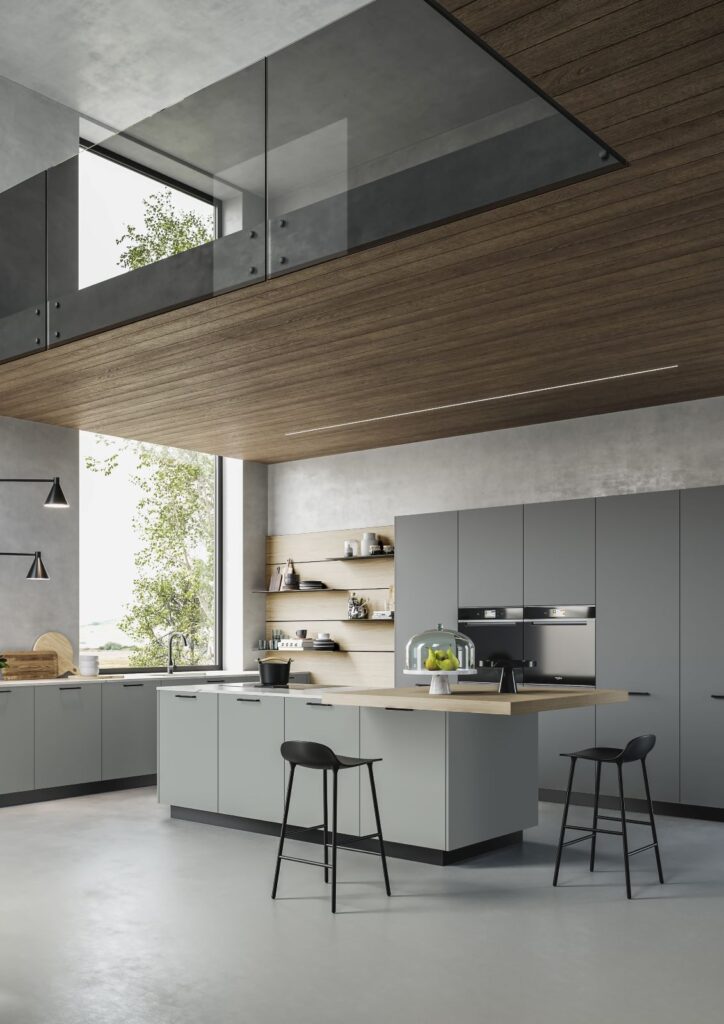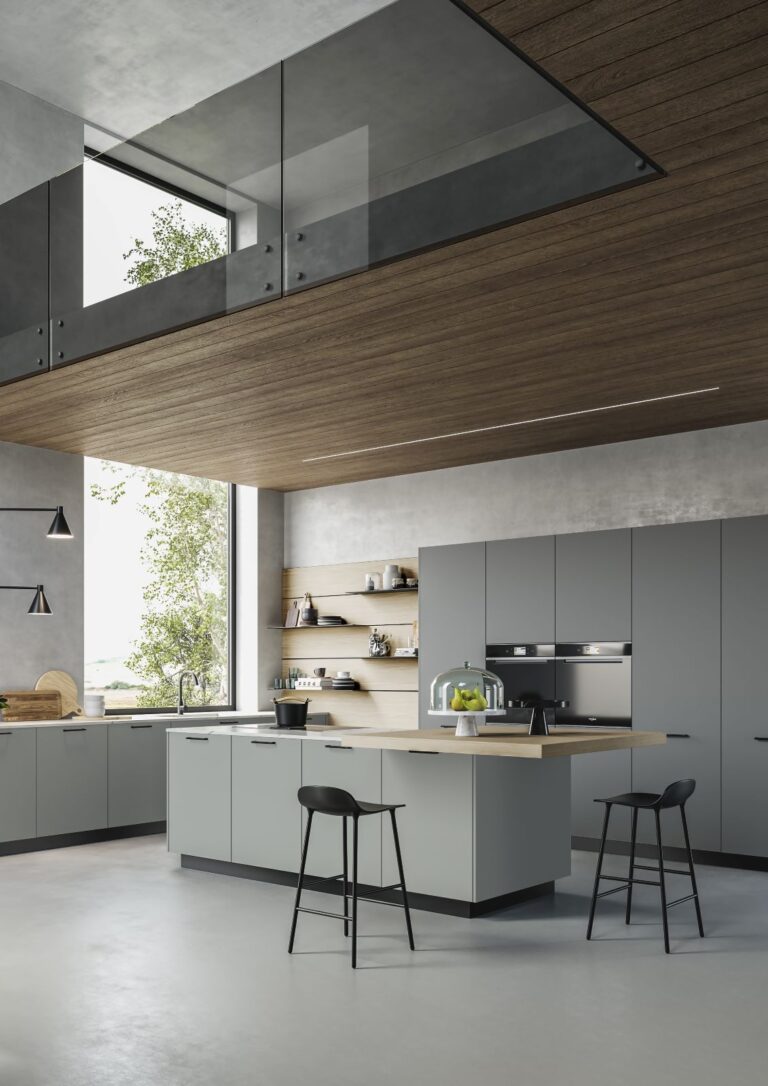 Finally, D20 (006) elevates simplicity to a status: a single door type (slab) and handle system; the most classic handle, a thin tubular model, is perfectly inserted in this composition's modern and minimalist mood.
A new experience of kitchen.