A brutalist mill becomes a cultural center in Lucca
An old brutalist mill in Lucca (Italy) becomes a multifunctional cultural center thanks to the project designed by Pardini Hall Architecture: covering an area of 20,000 sqm, the proposal includes museums, shops, restaurants, galleries, cinemas, and office/studio spaces, set within a green network of public gardens, running tracks, and sports camps.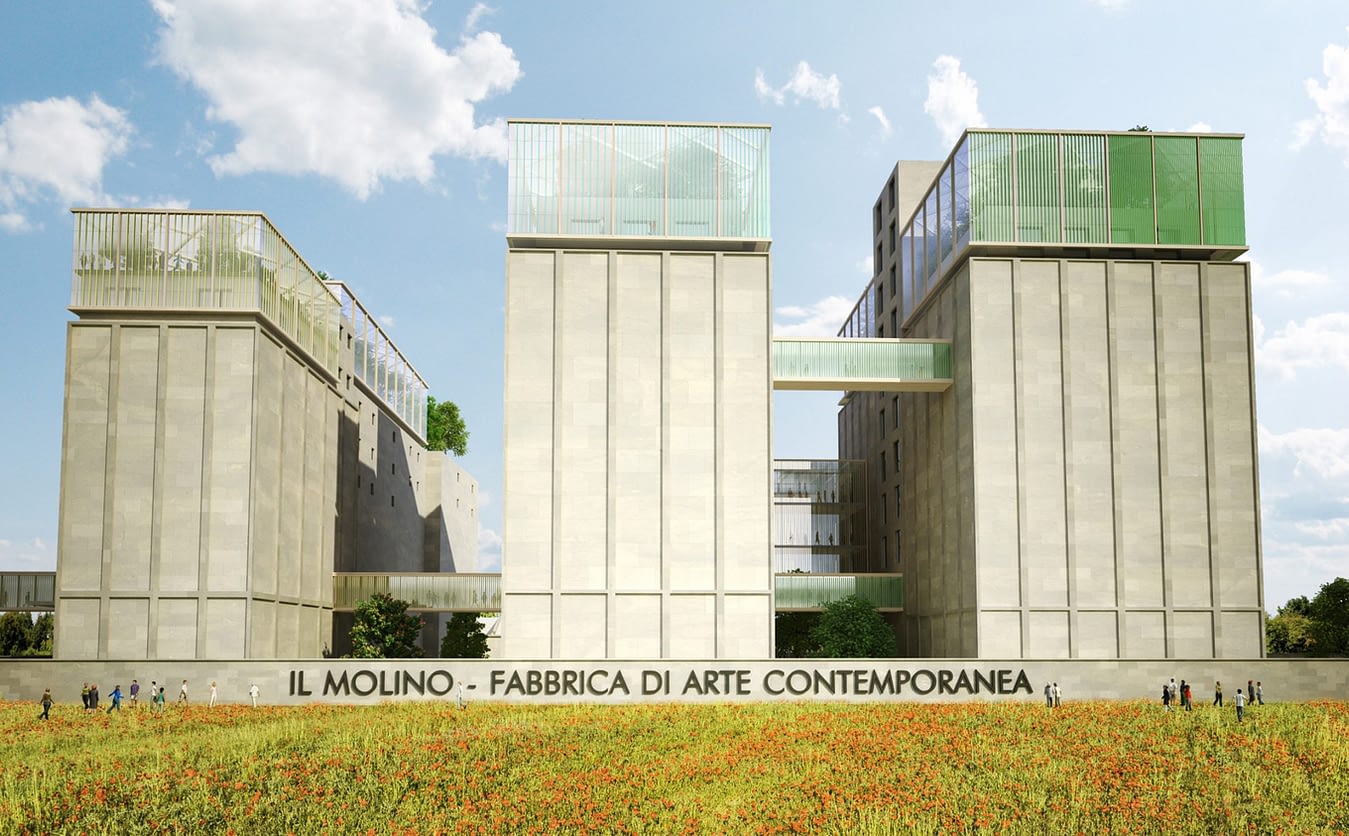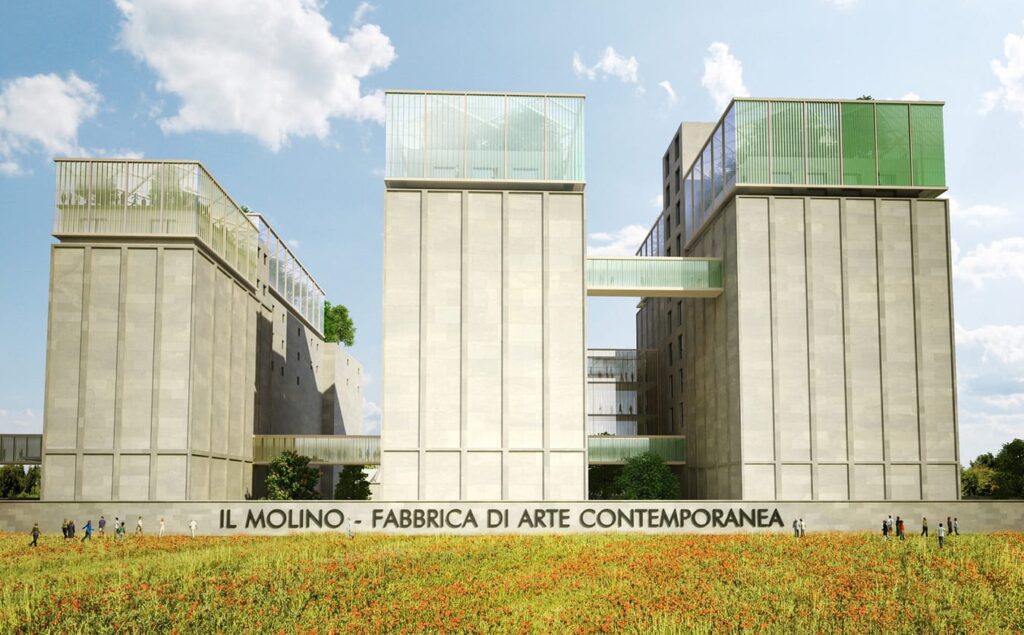 Besides restoring the old concrete construction of the mill, the architects have installed new glass box structures to create connections between the three pre-existing main blocks and the stepped green bridges, terraces, and staircases, revealing unexpected new public spaces and views.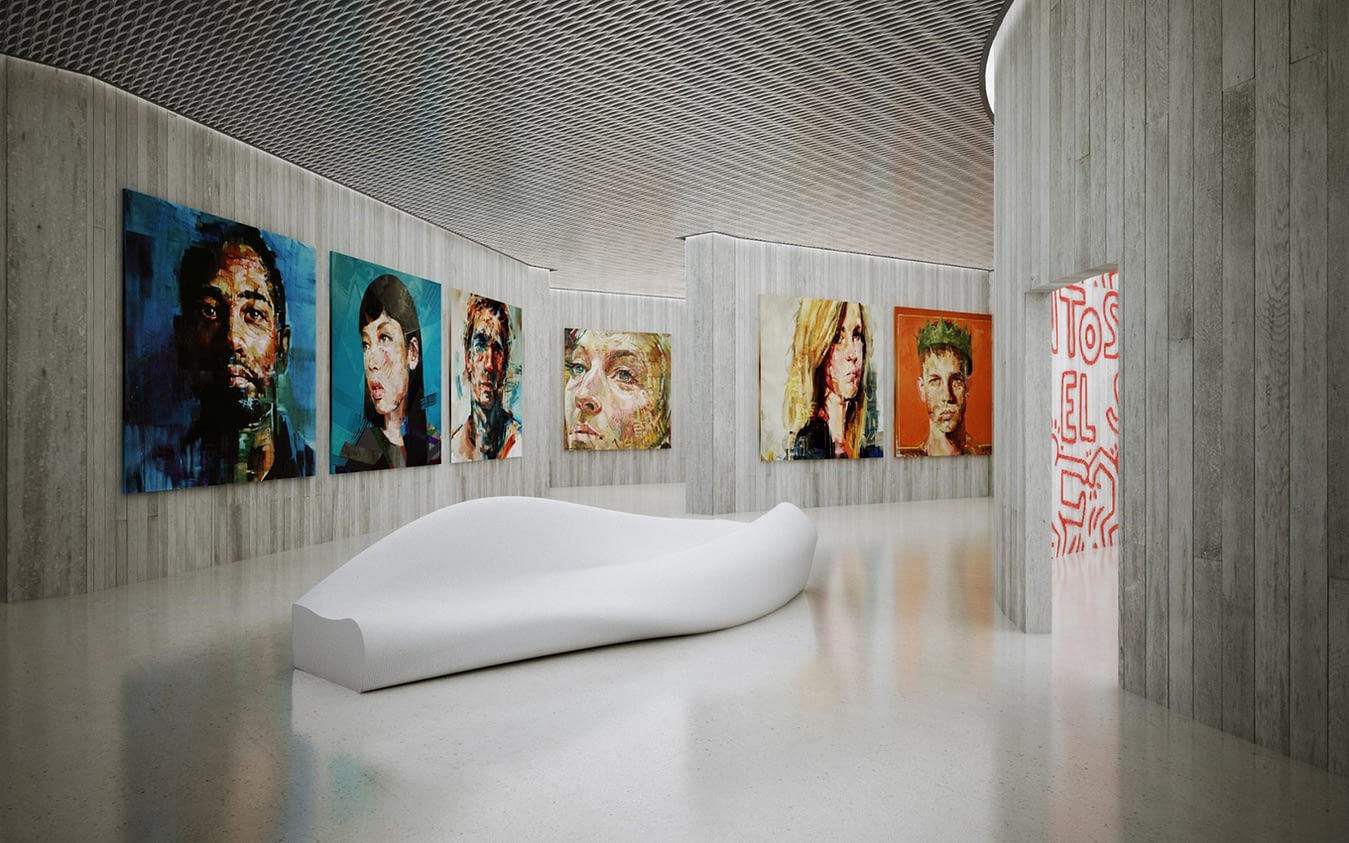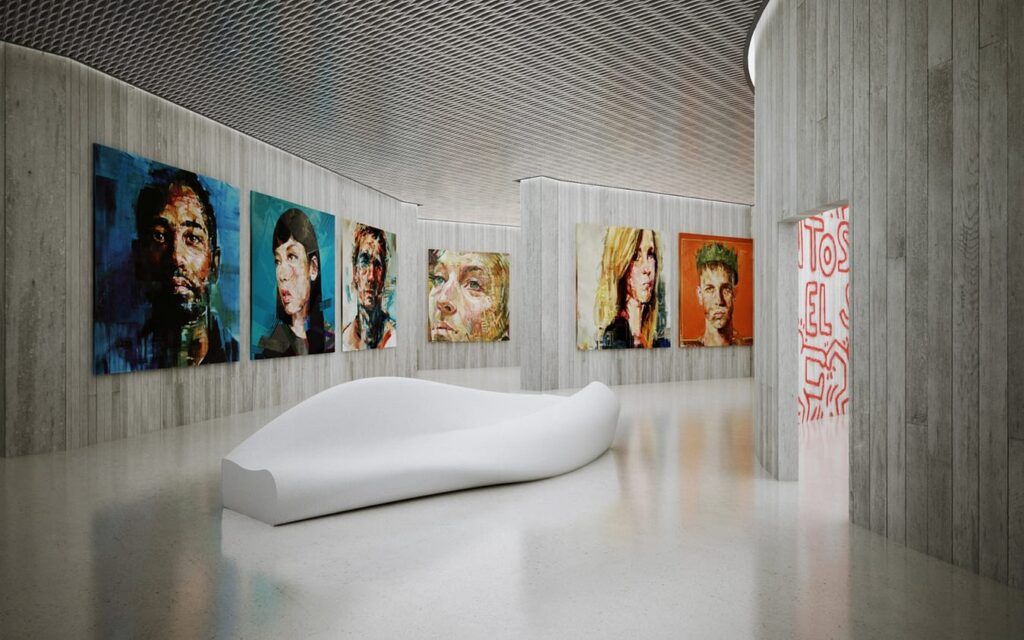 In addition, the roof panels will be open to allow trees to reach their height, while some will be enclosed to cover the footpaths and the seating areas.
The lobby is transparent and gently catches the attention of passers-by, while bright colors and natural flooring are used as interior finishes, contrasting with the existing concrete textures.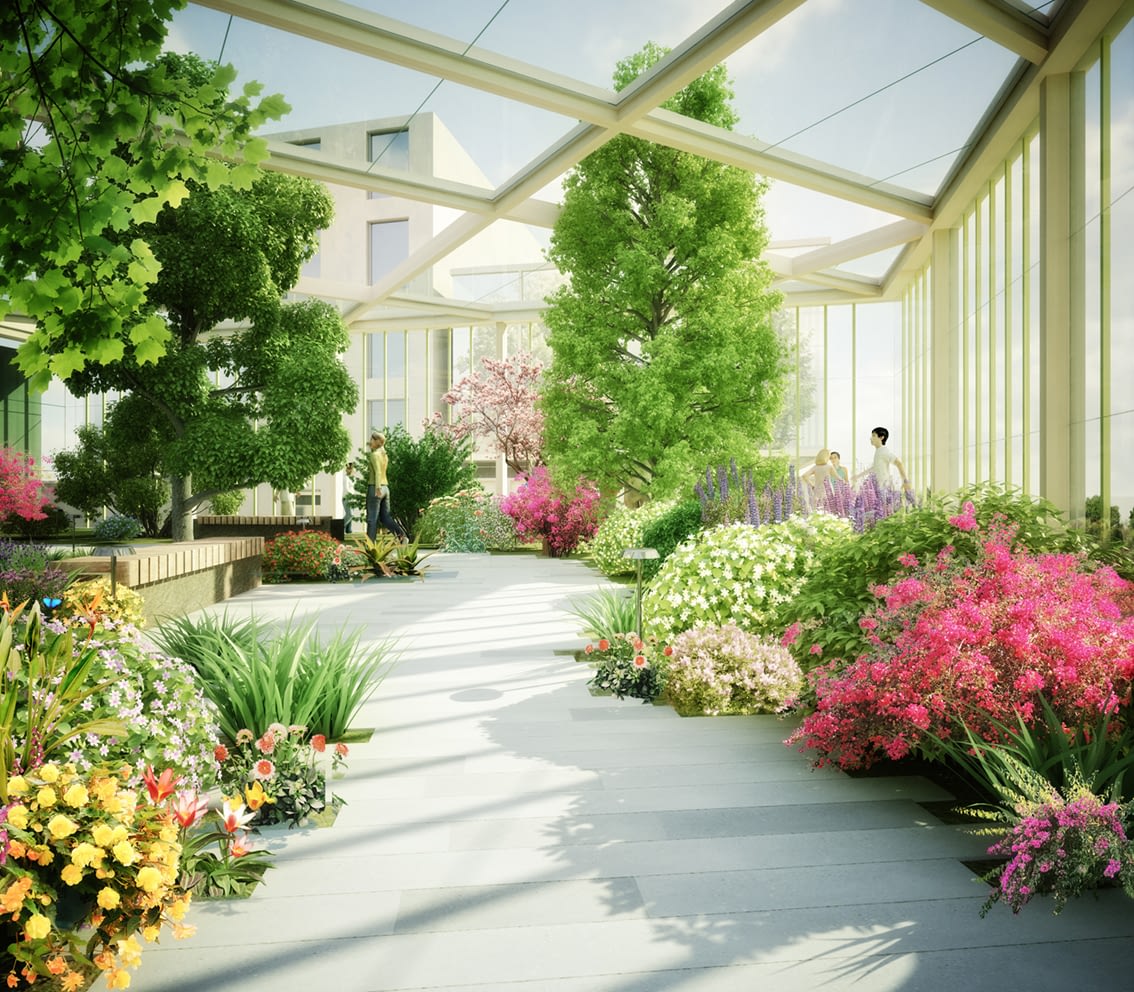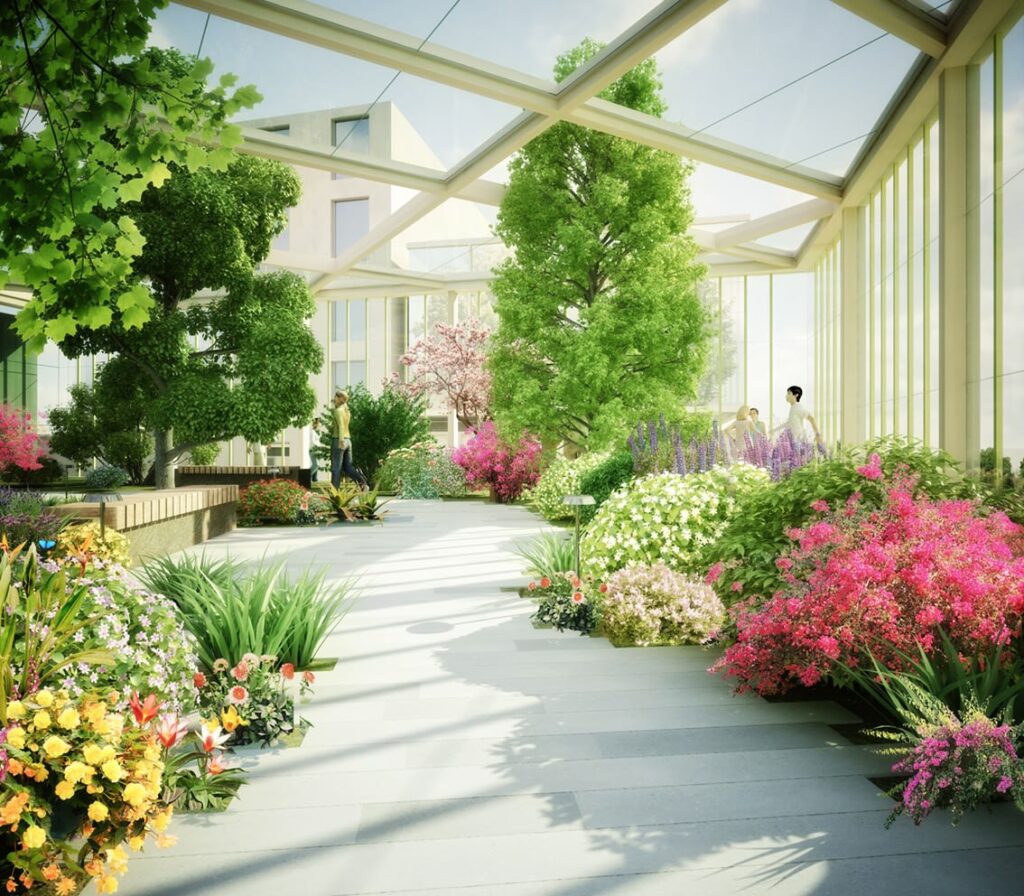 The ground floor features restaurants, bars, a library, an auditorium and other common spaces open to the public; the basement comprises the gym area, the hot yoga spot, the swimming pool, and the spa facilities; the upper floors house the gallery, artist studios, the cinema, a recreational area with ping pong, football tables, and spaces to relax; finally, level 7 and 8 will be for the restaurants, kitchens, bars, and cookery schools.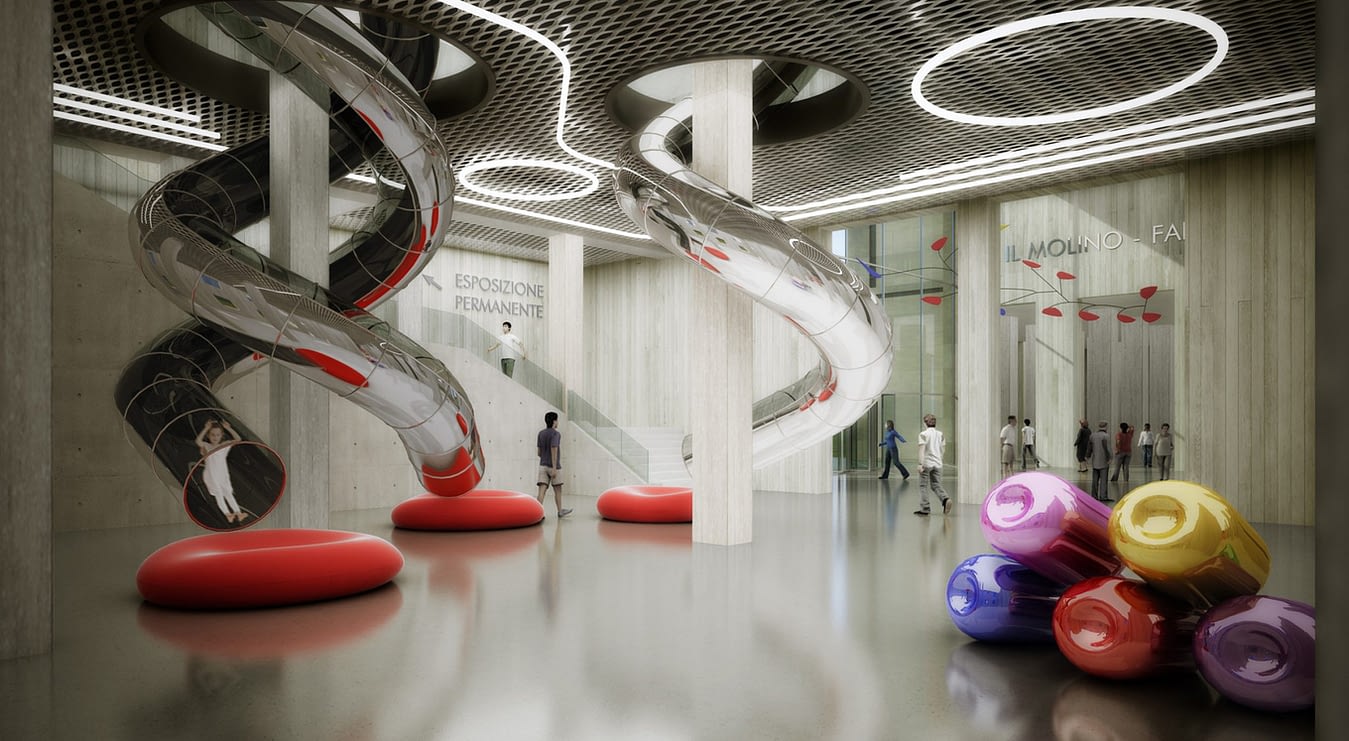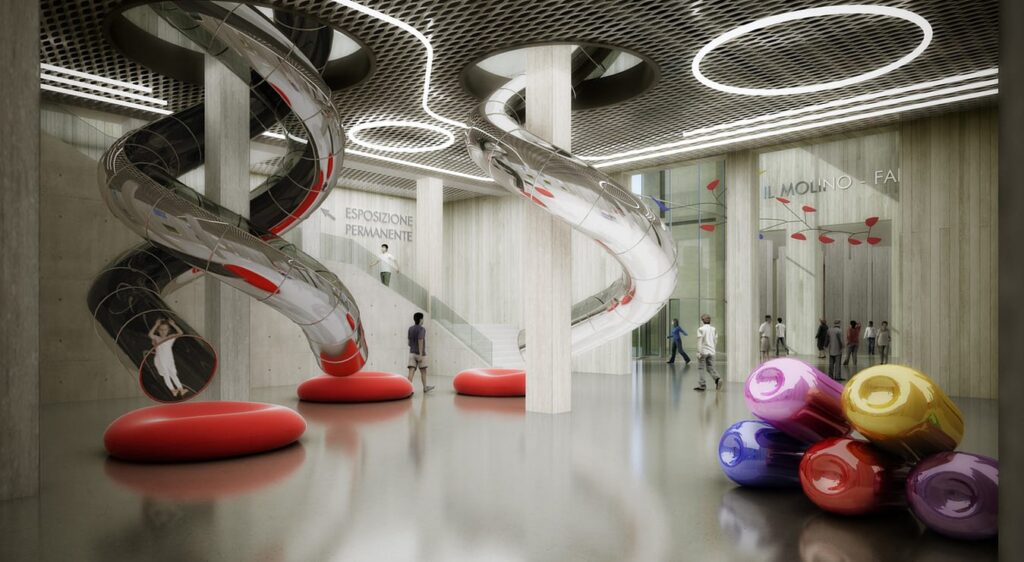 The movement and access throughout the building are designed to be intuitive, with escalators, lifts and staircases while the park and the rest of the building are enclosed by distinctive pavilions, which wrap around the building like a protective shell; these roofs open to draw in light and rain for natural irrigation.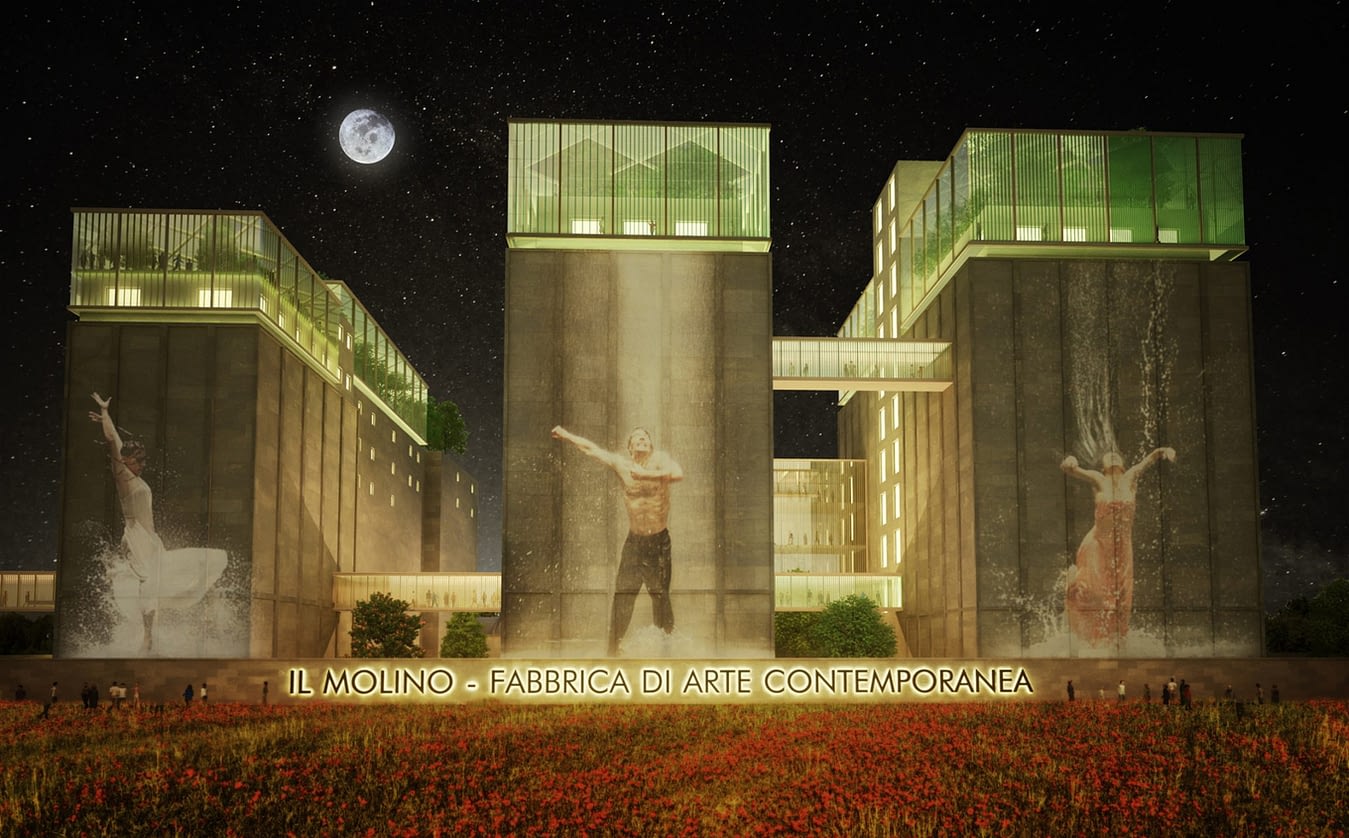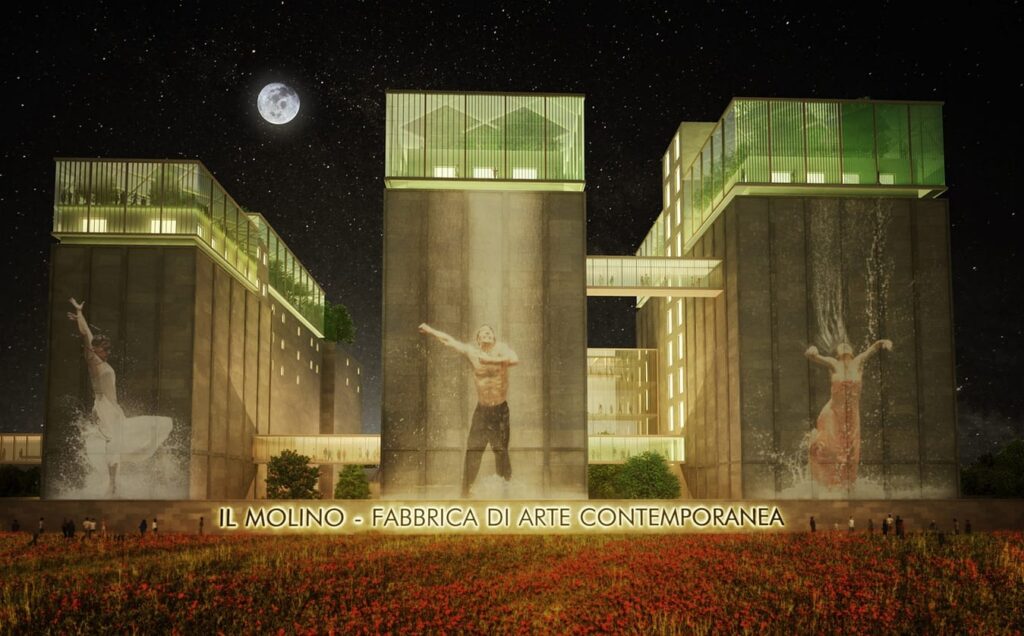 In particular, timber was an appropriate material to enclose the park – it is organic in nature and appearance, strong, adaptable and is sustainably sourced; finally, according to the sustainable principles, most public areas will be naturally ventilated, the development features rainwater harvesting and grey-water recycling and the solar panels in the parking area and the sports area will provide for the energy necessary.