After the opening of the Seafood Wine Bar in Soho, Pininfarina Architecture and The Italian Club inaugurate IO Italian Omakase, their second restaurant In Hong Kong, located in the district of Lan Kwai Fong.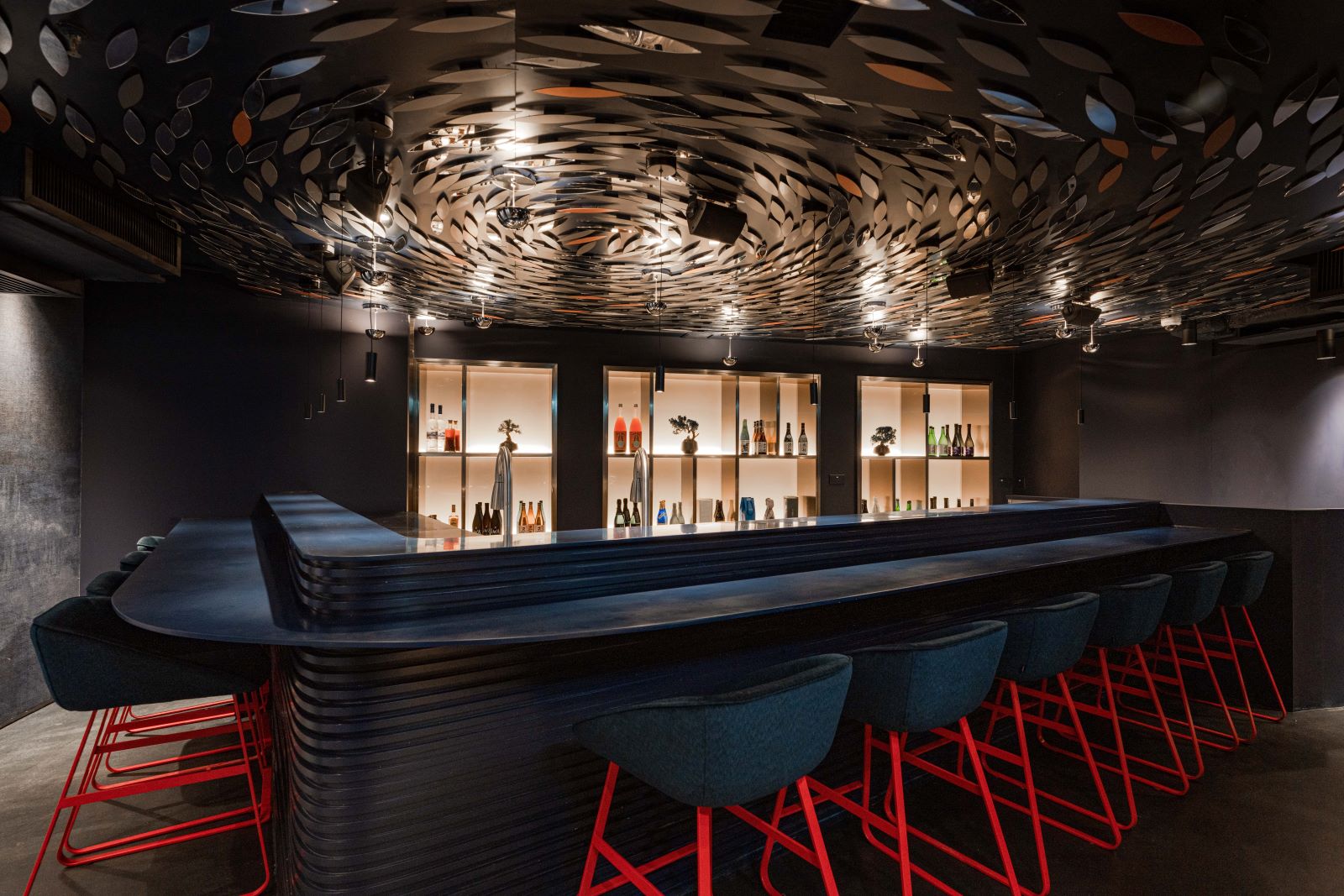 To celebrate the culinary fusion between Japanese and Italian tradition, Pininfarina Architecture studied an intimate and refined design for a soft atmosphere, with essential lines and unexpected details creating a suspended dimension.
The wise play of lights and shadows meets a palette dominated by blue with silver and coral accents, a white ink wallpaper and, above all, the composition of the false ceiling: small iridescent and reflective shapes, that seem to accompany the guest from one room to another and that recall the silverfish shoals of the Mediterranean.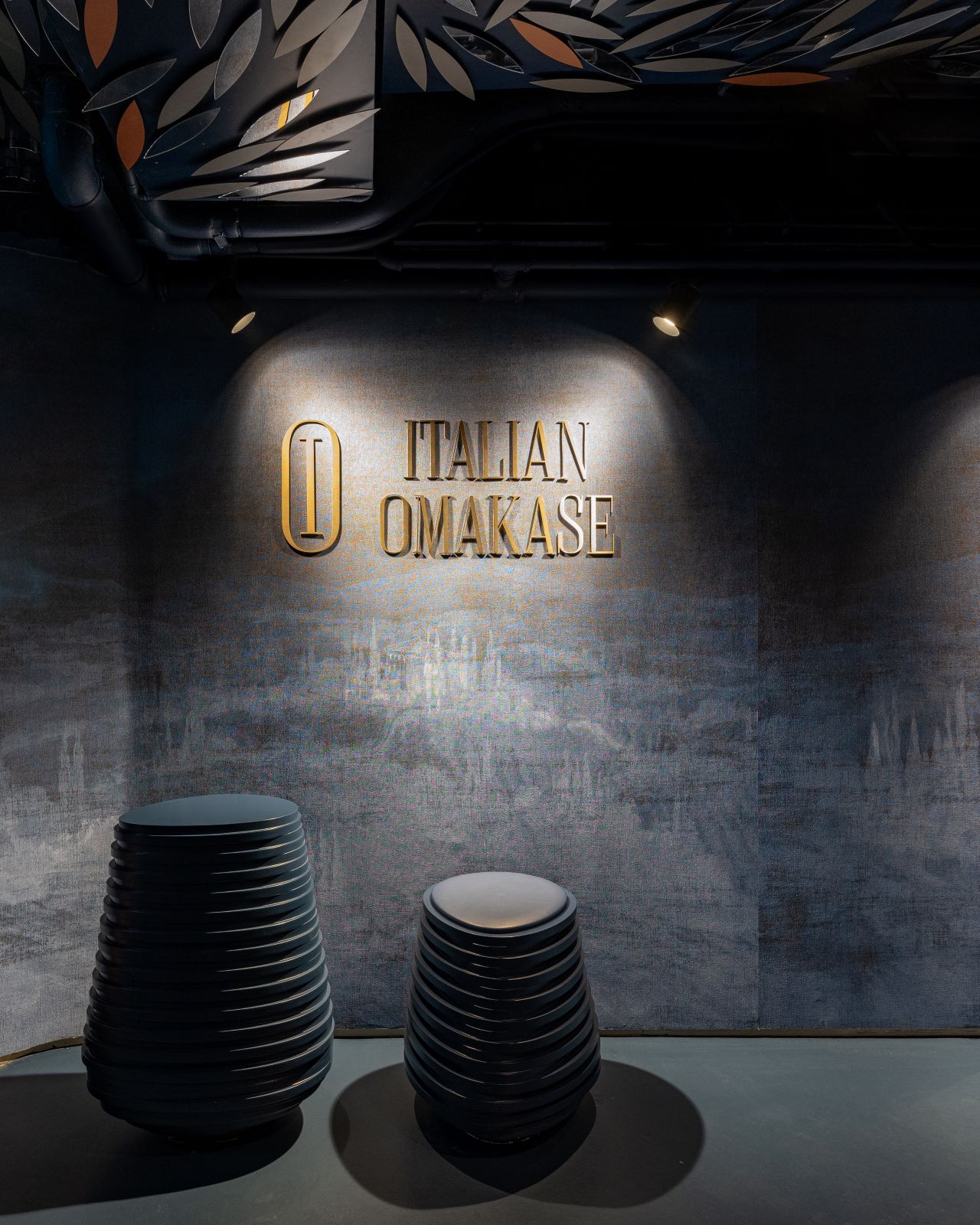 Finally, the 10 seats are placed along the counter where you can admire the chefs preparing dishes inspired by the Japanese philosophy of omakase. As a complement and accommodating up to five people, the private VIP Room Club 88 offers the experience of a traditional Japanese whisky bar in a contemporary and highly evocative setting.