Architectural shapes and industrial materials have been the main source of inspiration for Frank, the new table designed by Robin Rizzini for Pedrali in which rational lines and curves contribute to conveying an image of lightness and contemporaneity at the same time.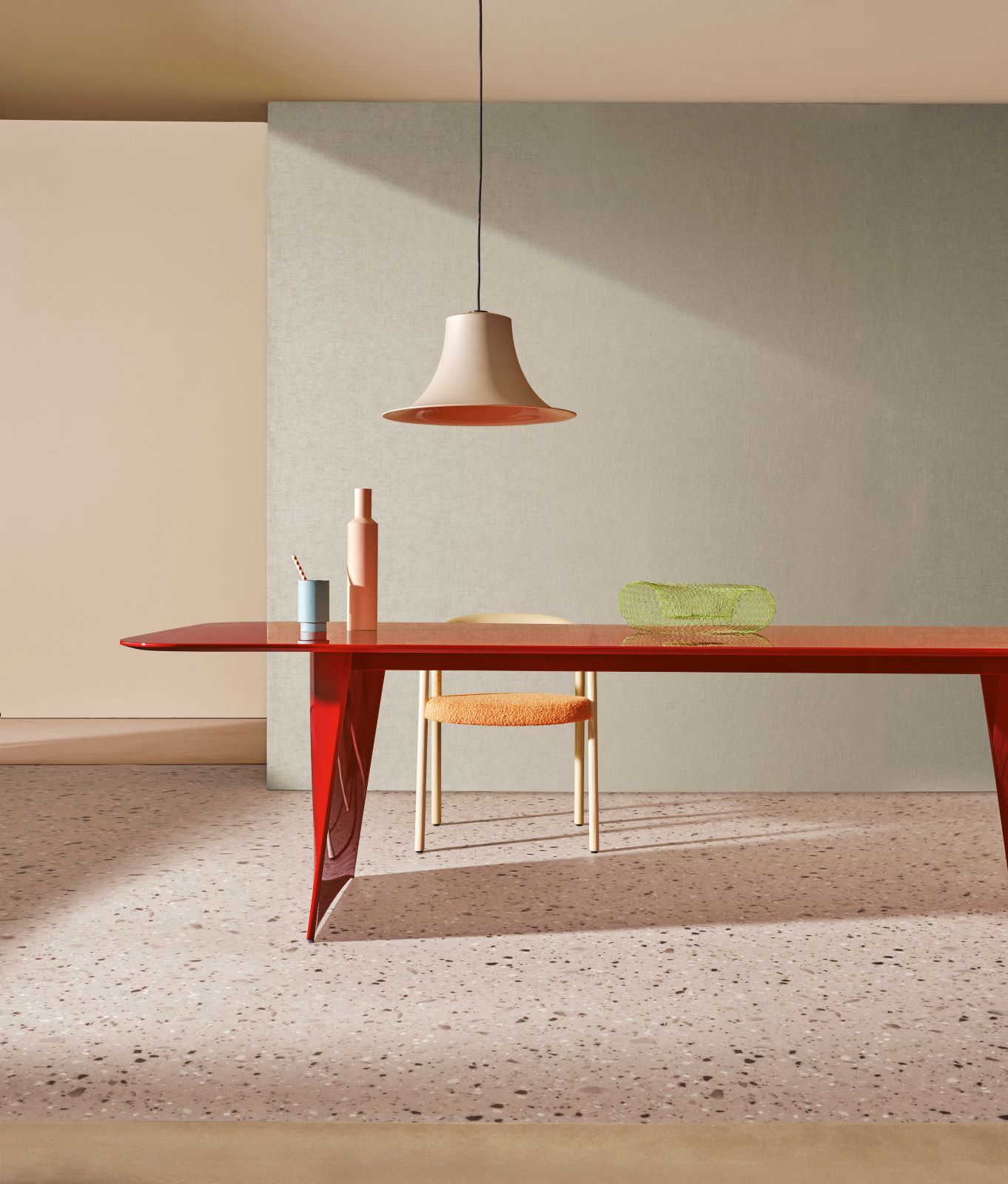 The development of the new table focused on a sculptural appearance that explores the endless possibilities offered by aluminium. The structure on which the top rests is made up of two slightly curved die-cast aluminium bases with variable thickness. Their particular geometry contributes to creating an optical illusion in which the perception of the product varies according to the user's point of view: seen from the front, in fact, these bases resemble the shape of a sail that, slightly arched, create a light and ethereal optical effect. Seen from the side, on the other hand, their volume gives the table a full effect. The bases taper towards the bottom, reaching the ground in a less accentuated curve and are connected by a sturdy steel beam, placed under the top.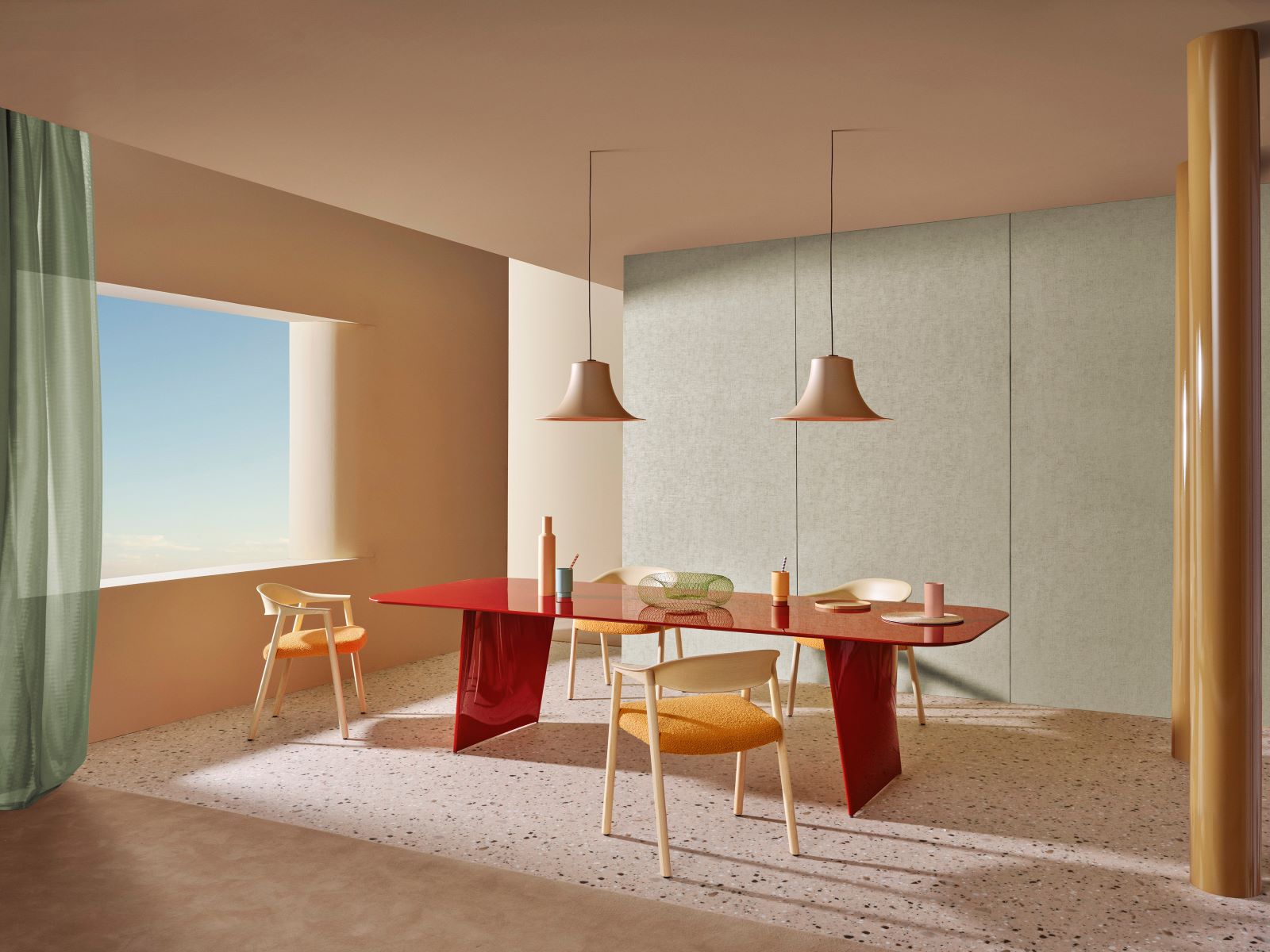 The designer Robin Rizzini explains:
"In the case of the Frank, we created a die-cast aluminium base that starts out curved immediately below the top and becomes virtually straight as it reaches the ground. The idea was to give the impression of a very sturdy table despite its slim profiles. We did this by bringing together two geometric elements, the straight line and the curved line, which don't generally coexist with ease."
The rectangular top with rounded corners, available in three dimensions and realised in different materials and finishes, gives a further sense of lightness to this large table, which can be placed with ease in living rooms and meeting areas, bestowing the spaces with personality.