La Voile Blanche, the exclusive hospitality by Fuksas
Located in a small inlet along the old SNCF railway line, on the coast that from Cap d'Ail leads to the Principality of Monaco, the new project La Voile Blanche by studio Fuksas aims at creating an architecture completely integrated into the surrounding landscape in order to offer an exclusive hospitality experience.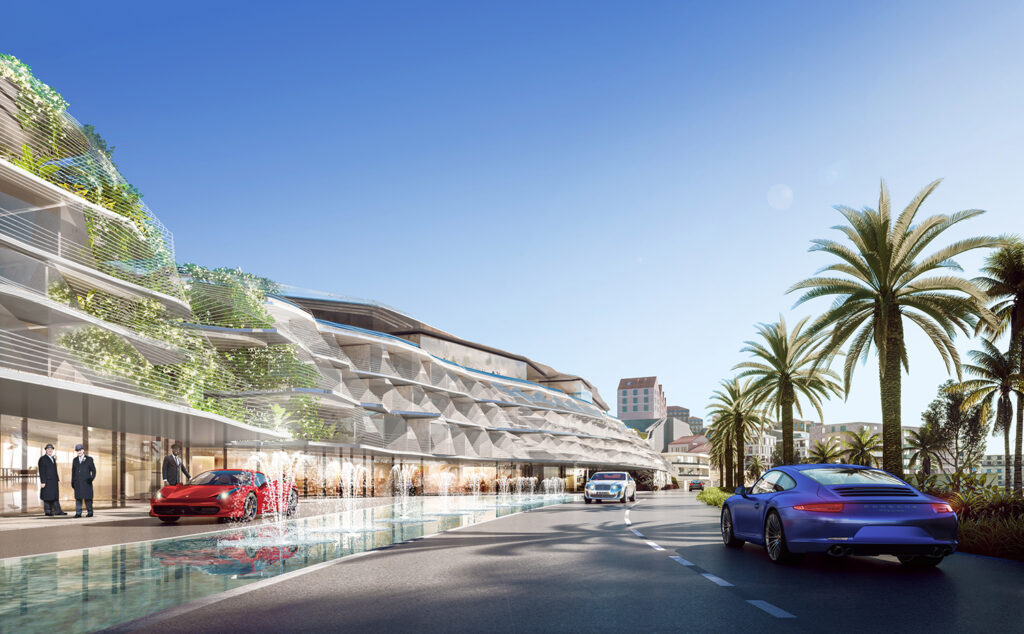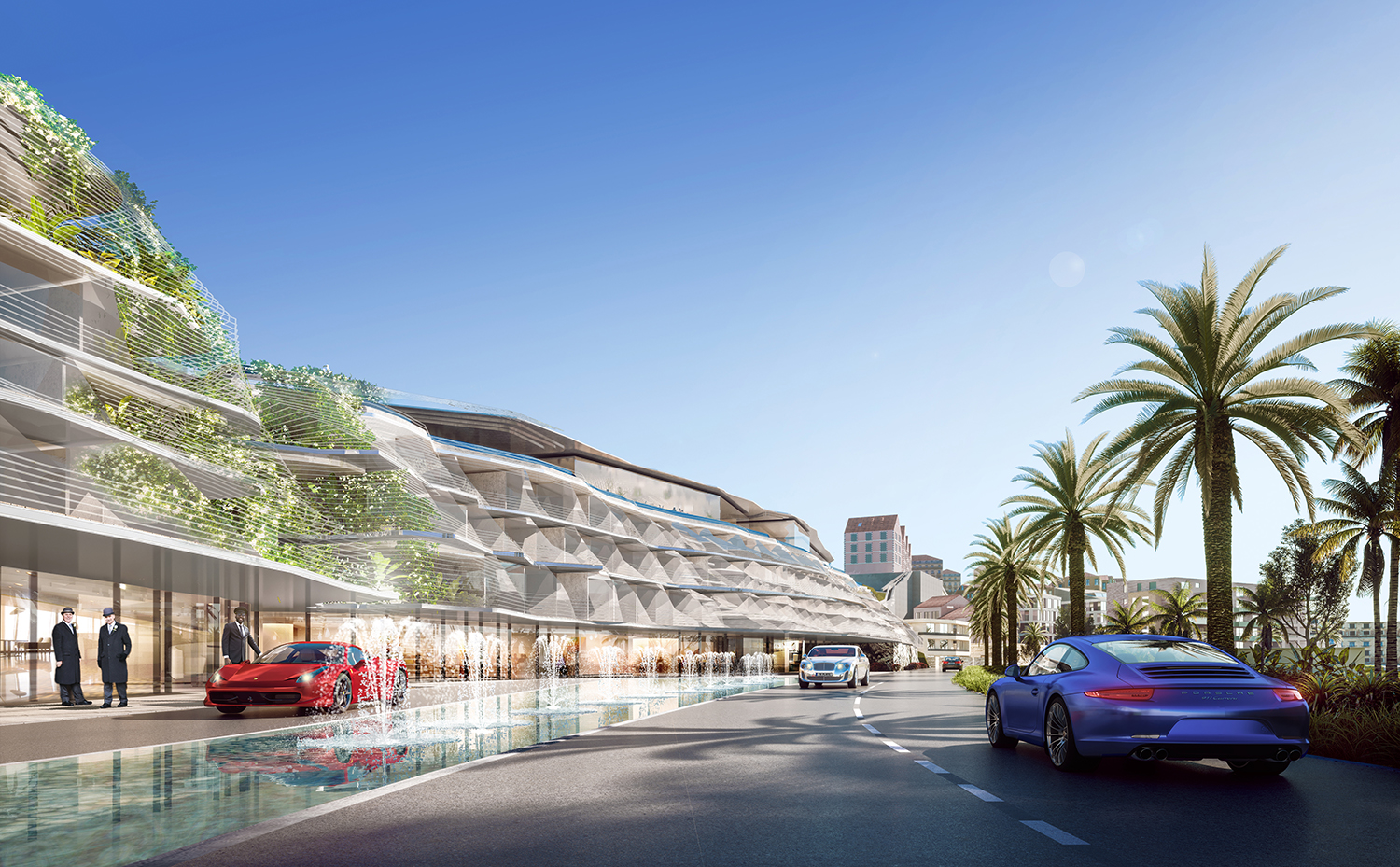 The new building will be articulated in organic surfaces arised from the insertion of the six project levels into the natural slope of the site; the level curves define the surface of each corresponding floor along which the various functions and spaces of the hotel are distributed: i.e. a large SPA, a starred restaurant and a congress centre.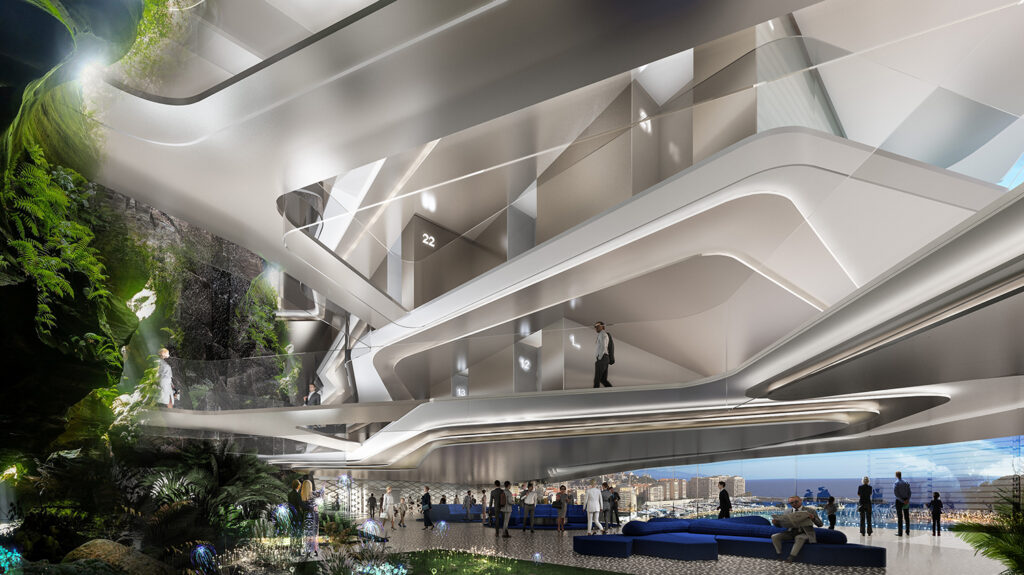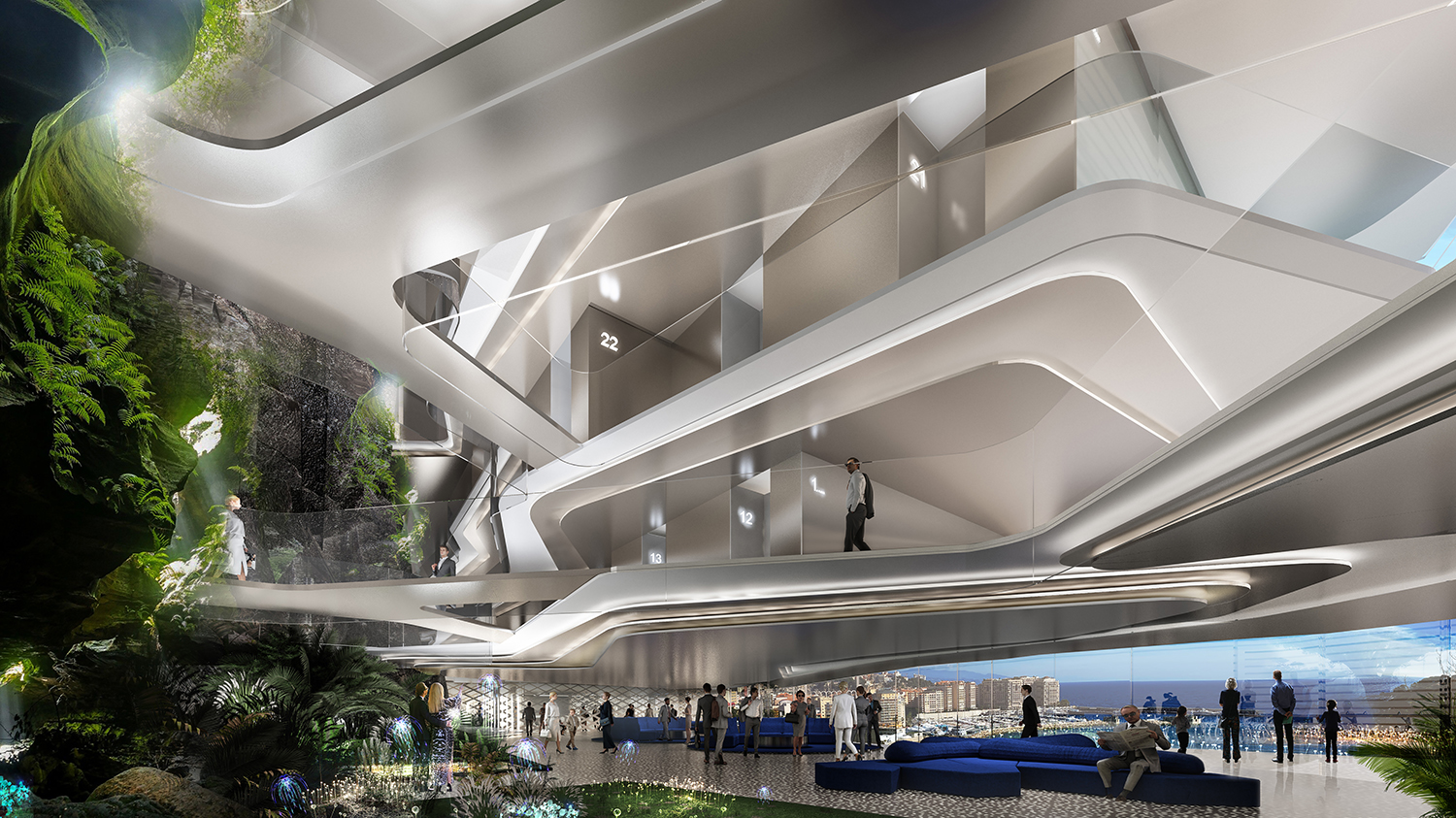 The principal facade of La Voile Blanche is made up of wooden sunshade slats that ideally reconstruct the profile of the slope, enhanced by a large interior space illuminated from above by natural light: a canyon characterised by a green rock wall with falling water is developed at full height up to the roof level; here, all the overlooking floors are located, connected by suspended transparent walkways which design the space.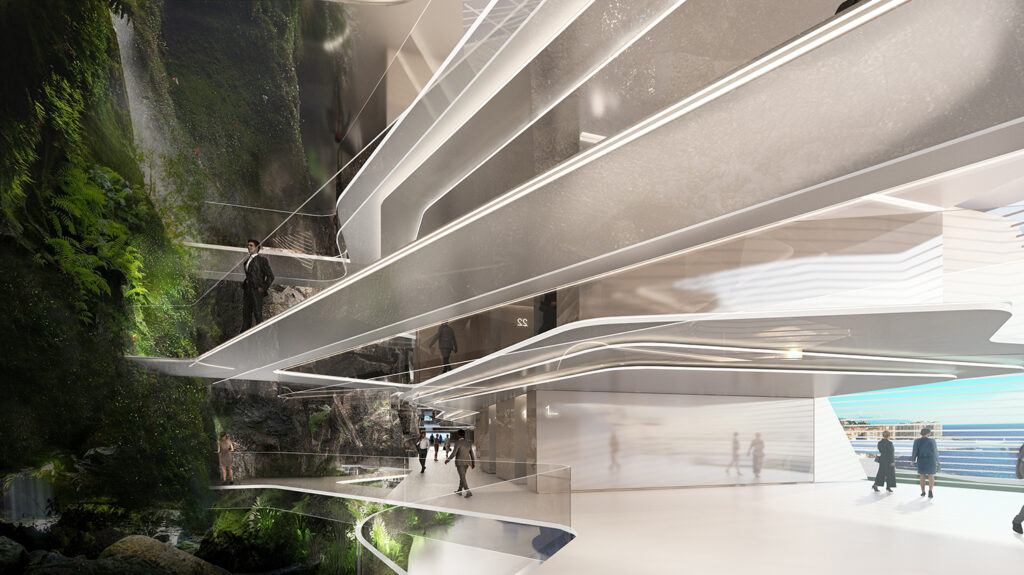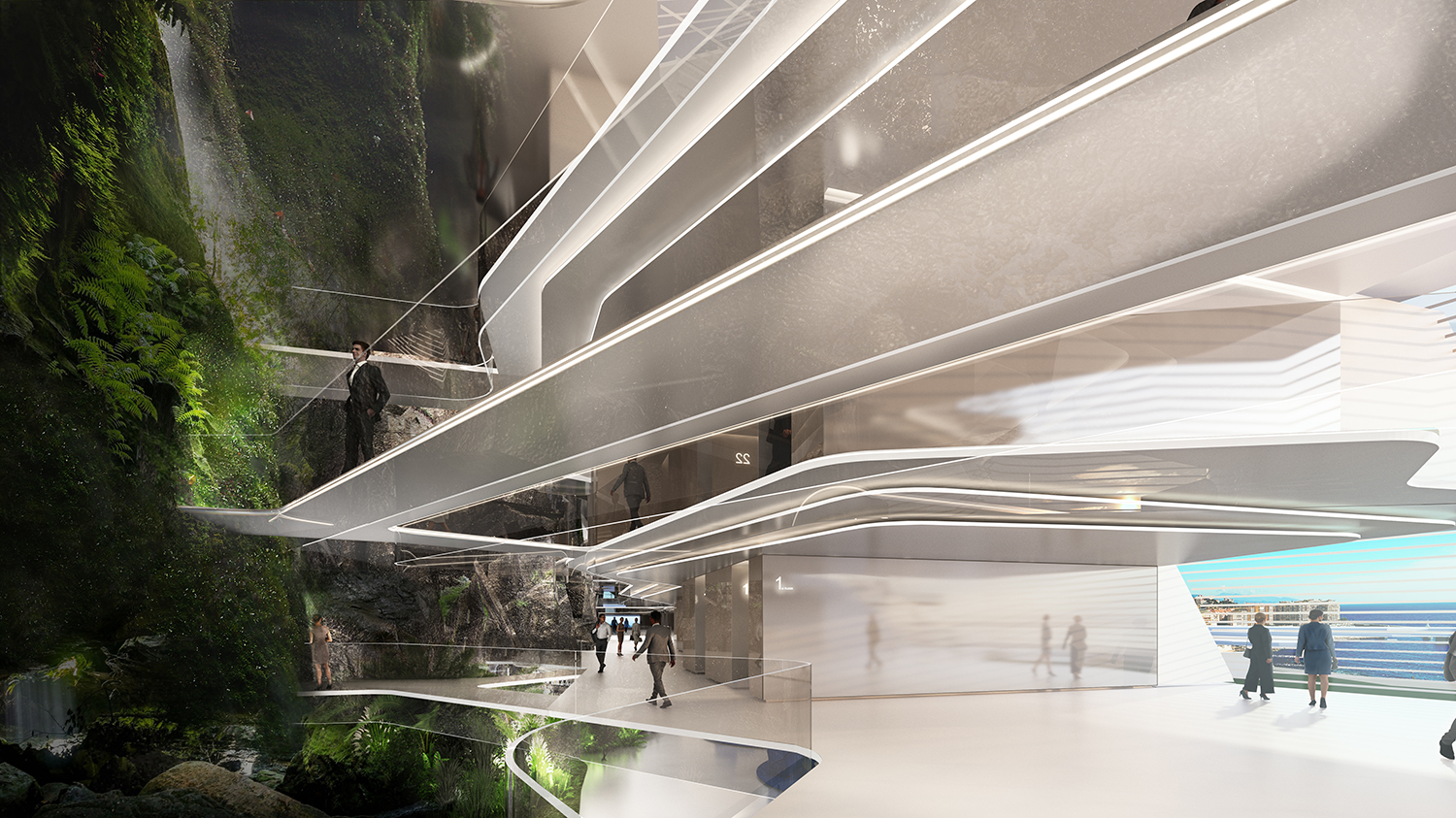 The Infinity Pool, on the fourth floor, dominates a vast horizon towards the sea and the city of Montecarlo; glass volumes overlook the pool and host the restaurant, the event area, the sun terrace and the roof garden with typical greenery.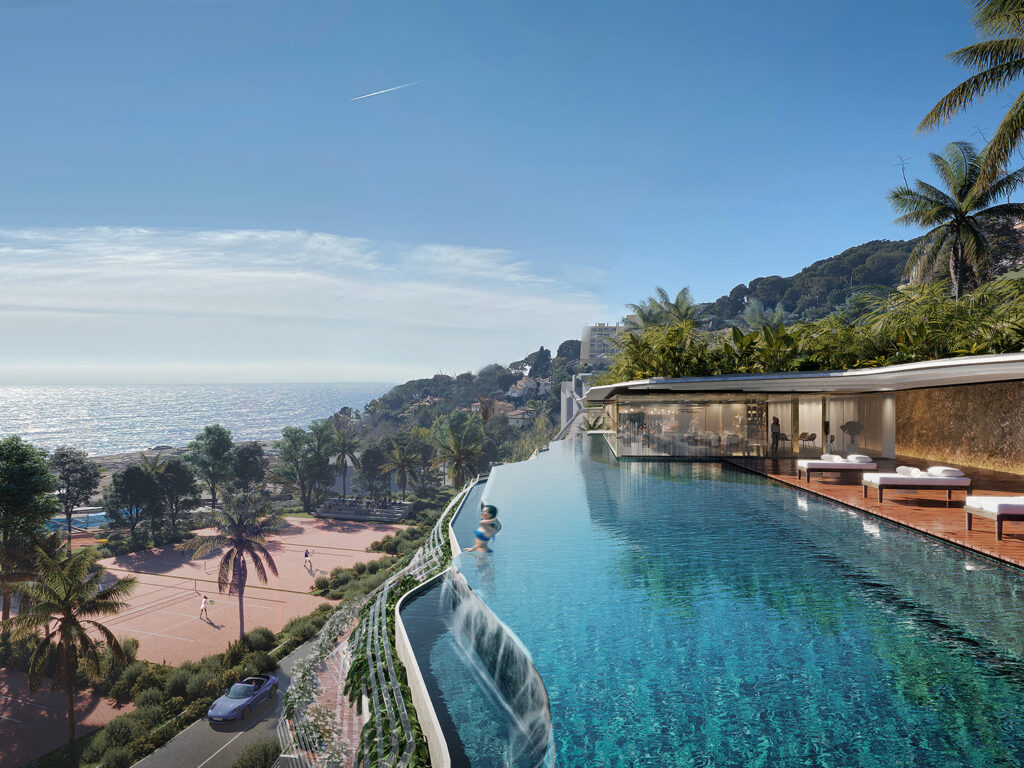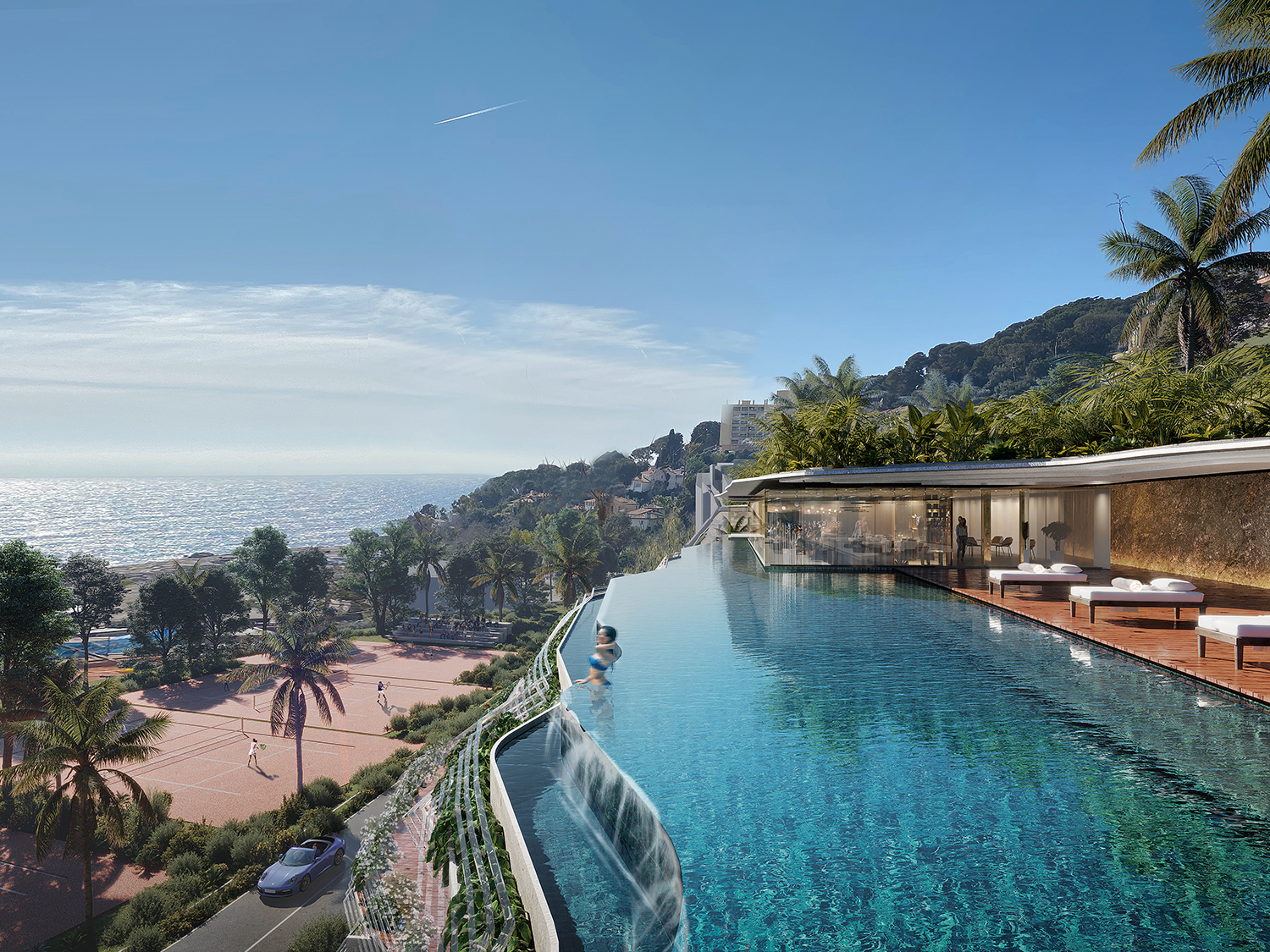 The new building, planned to have zero impact, will be eco-sustainable, while colours and materials generate a permanent dialogue with nature, respecting its morphology to create an authentic inhabited sculpture.