Scialoia School Campus, the green project by MoDusArchitects in Milan
Freedom and order are the fundamental principles of a new concept of school. On this idea is based the project signed by MoDusArchitects, winner of the international competition for a new school campus in a peripheral district of Milan.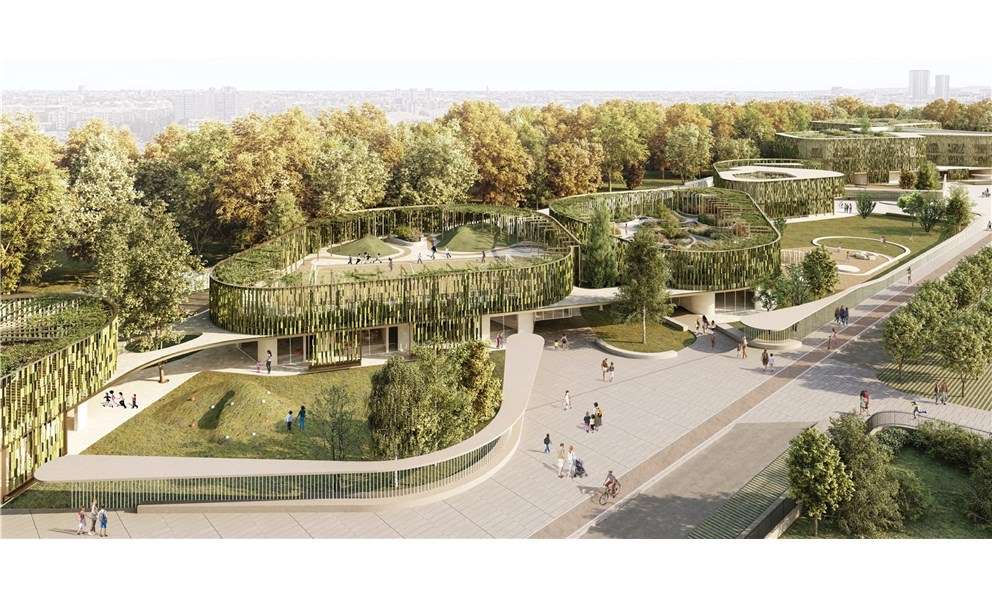 The competition called for the demolition of a number of existing, prefabricated schools dating from the 1970s to be replaced by a new school complex intended to leverage the requalification of the surrounding neighborhood.
Like a necklace of precious stones, the architects proposed to string together the archipelago of 5 school buildings in a sea of green—imagining the school as a park in dialog with the nearby "Parco Nord," one of the city of Milan's important parks whose southernmost tip begins at the site of the competition.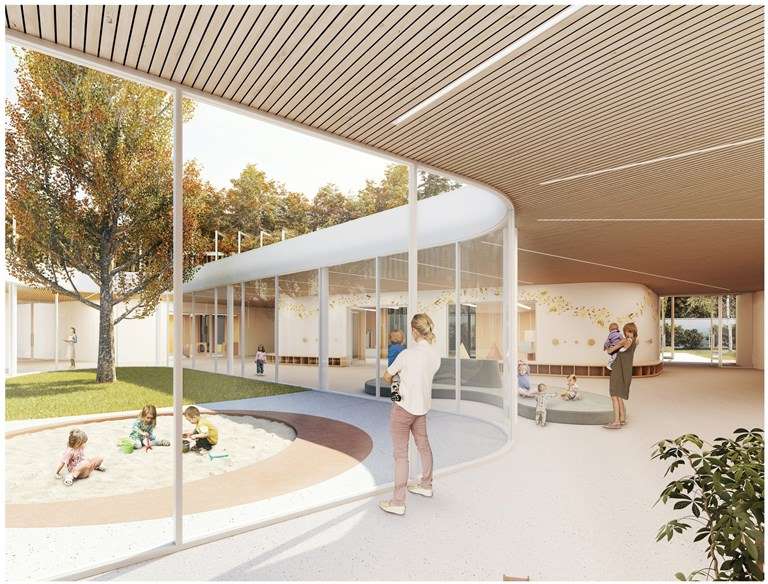 The Scialoia school buildings are "green bodies" governed by a double, sinusoidal geometry whose balconied facades and habitable rooftops are lined with plants, small trees and other landscape elements.
From North to South, the school buildings follow the ages of the children, beginning with the nursery school, continuing onward with the kindergarten through to the elementary school to then complete the sequence at the middle school.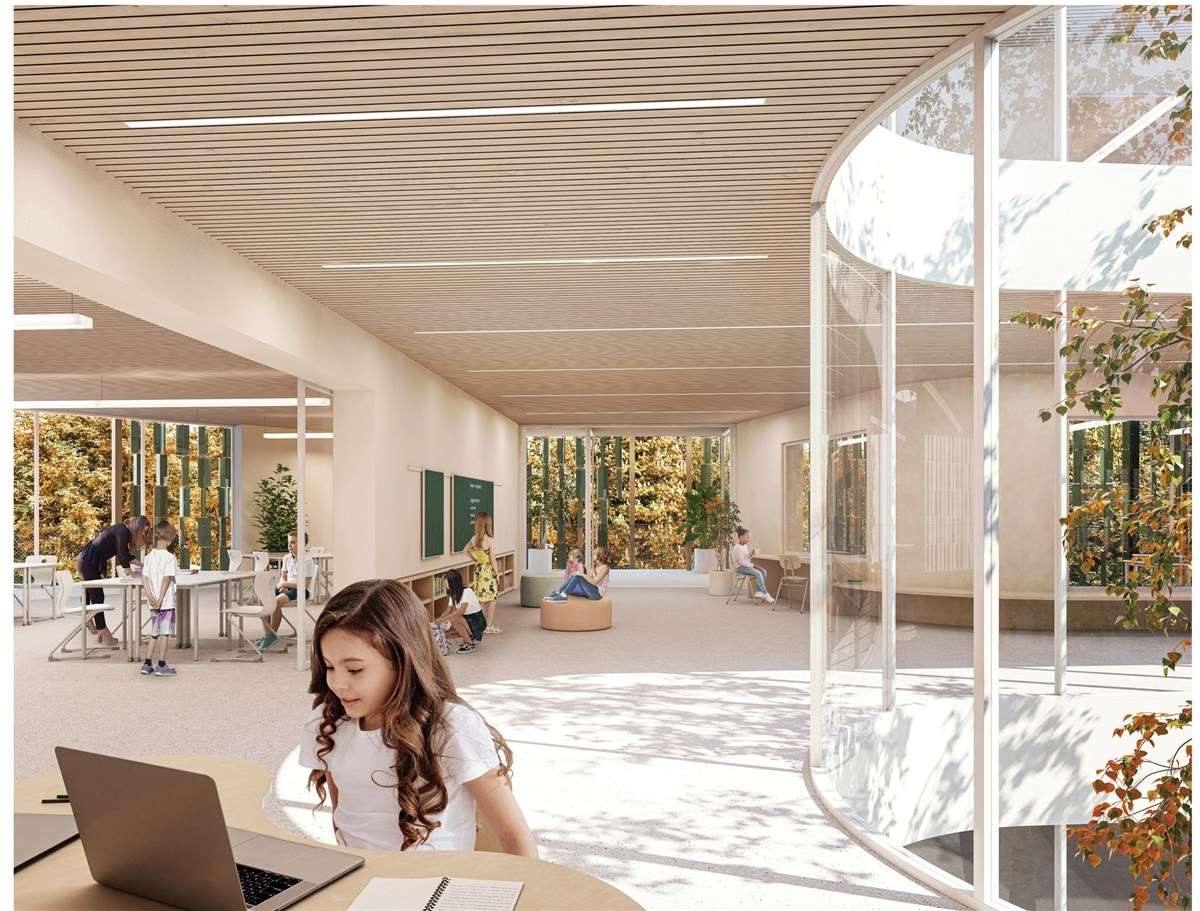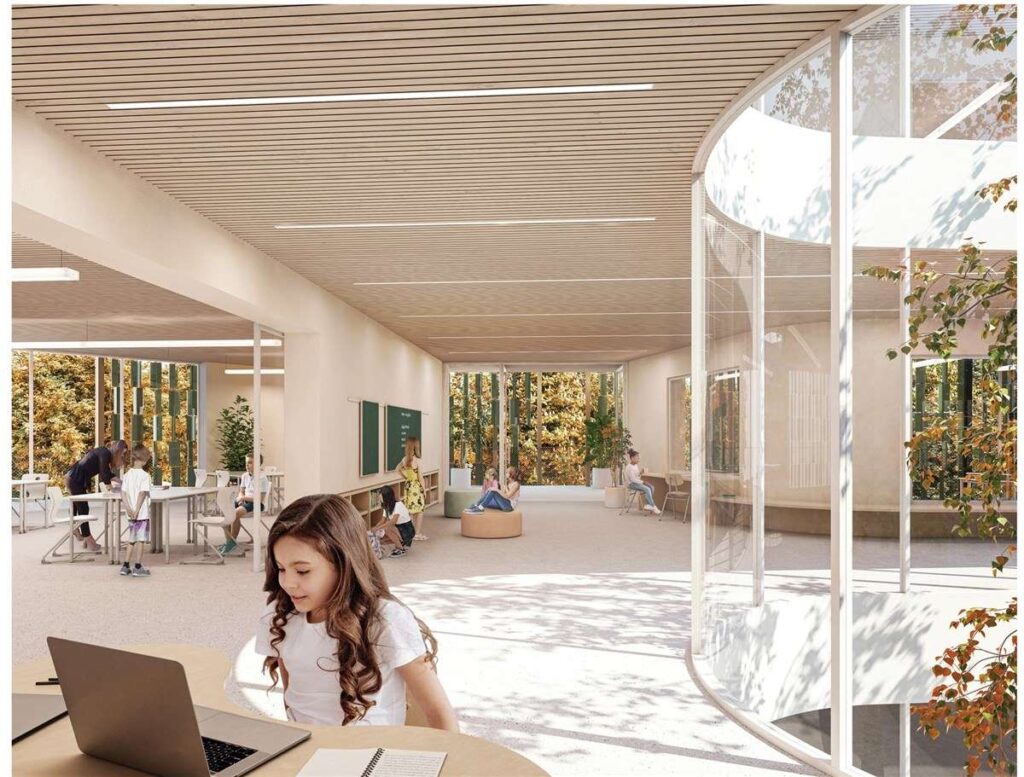 The auditorium, library and association rooms (cultural hub) are integrated into one building to foster a sense of community within the new school district, but also to create a place of social exchange for the local community; the sports hall, also open to the public outside school hours completes the succession of school buildings, and gives out onto the nearby, public green spaces just south of the site.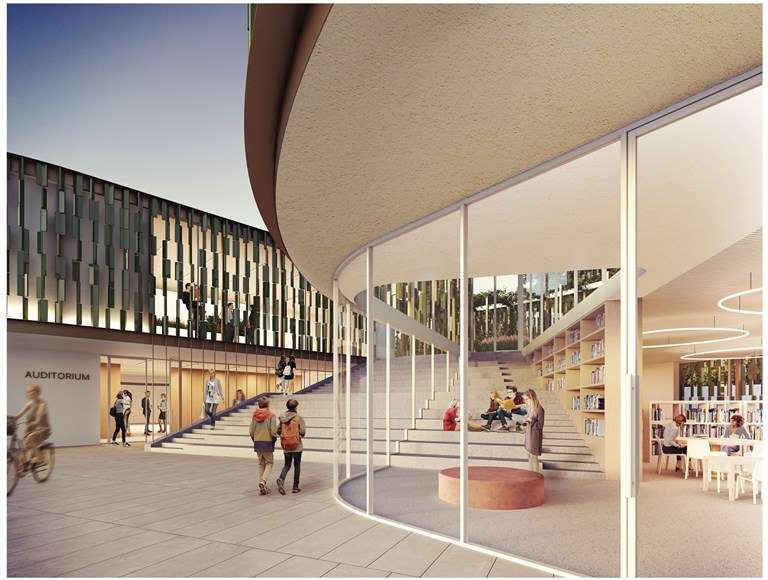 The three urban axes of the existing streets via Candoglia, via Semplicità, and via Trevi are redesigned to provide safe pedestrian and bike access to the school area at the main entry areas of the cultural hub, the primary school, and the sports hub.
The design of each Scialoia building curates the relationship between innovative learning practices and innovative learning spaces to create a fluid, dynamic "learning landscape" that fosters a permeability between the inside and out; finally, courtyards, terraces, patios, loggias, and rooftop gardens interweave natural light, greenery and fresh air into the schools to create a stimulating environment for all.