CRIO and CEO are new Damast's shower panels, characterized by sculptural and captivating lines and able to adapt both to young metropolitan environments and to sophisticated and elegant bathrooms, in particular for first installations and renovation.
CRIO and CEO are in fact composed of a single block, easily installed on the wall, which arches up to become a shower head; both are easily applied to the walls but, very similar in appearance, they differ in size: 150 mm wide for CRIO, 200 mm for CEO.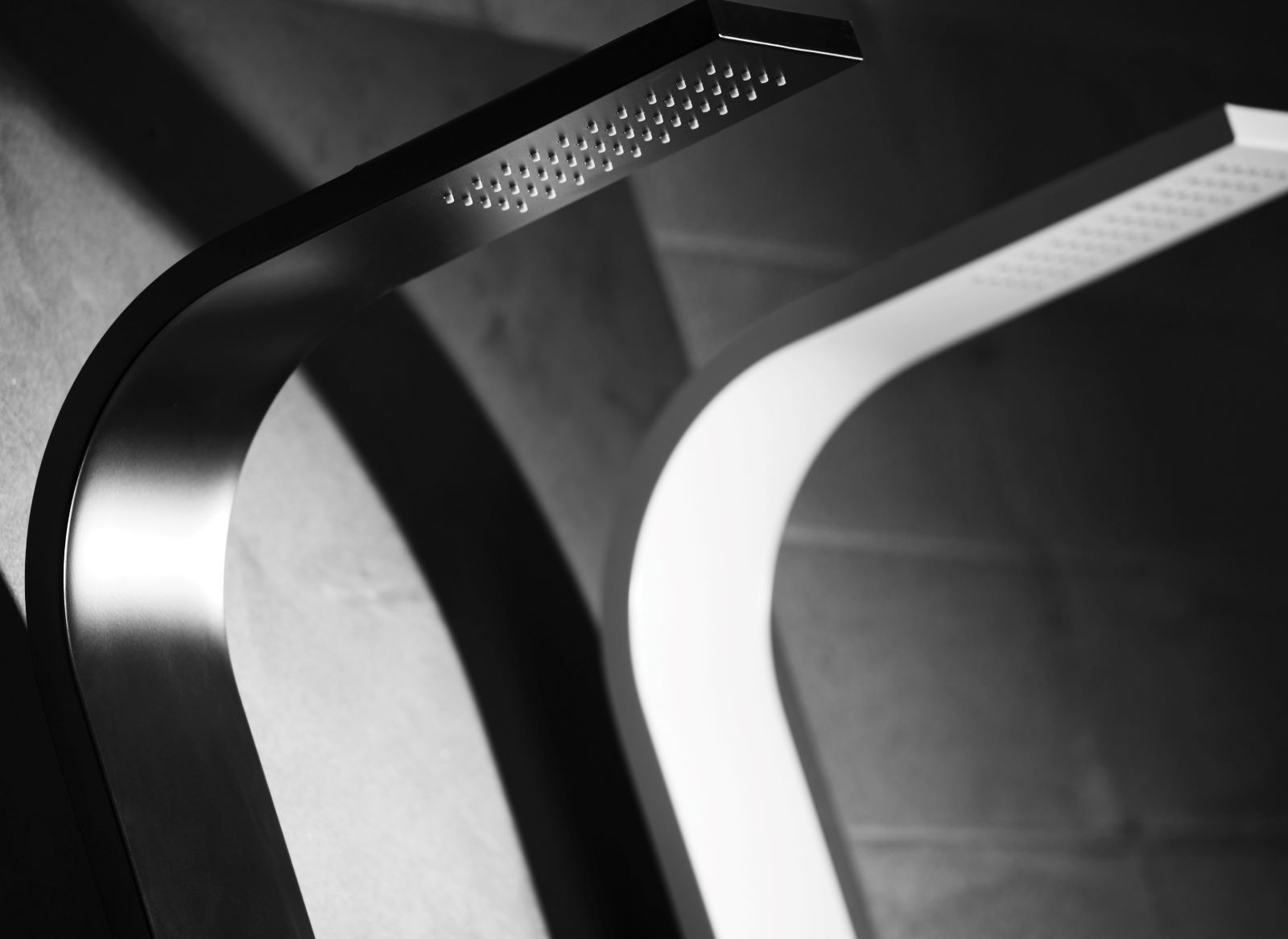 CEO is available in mirror polished stainless steel while CRIO is also available in matt black and matt white painted in addition to stainless steel.
It offers full and intense jets thanks to an advanced technology that guarantees a pleasant massage effect not only from above thanks to the 20 mm thick geometric shower head also at the front at bust height with two built-in blocks of 50 anti-limescale nozzles each. The unusual rectangular shape of the shower head has impressive dimensions: 555 x 150 x 20 mm for CRIO and 555 x 200 x 20 mm for CEO.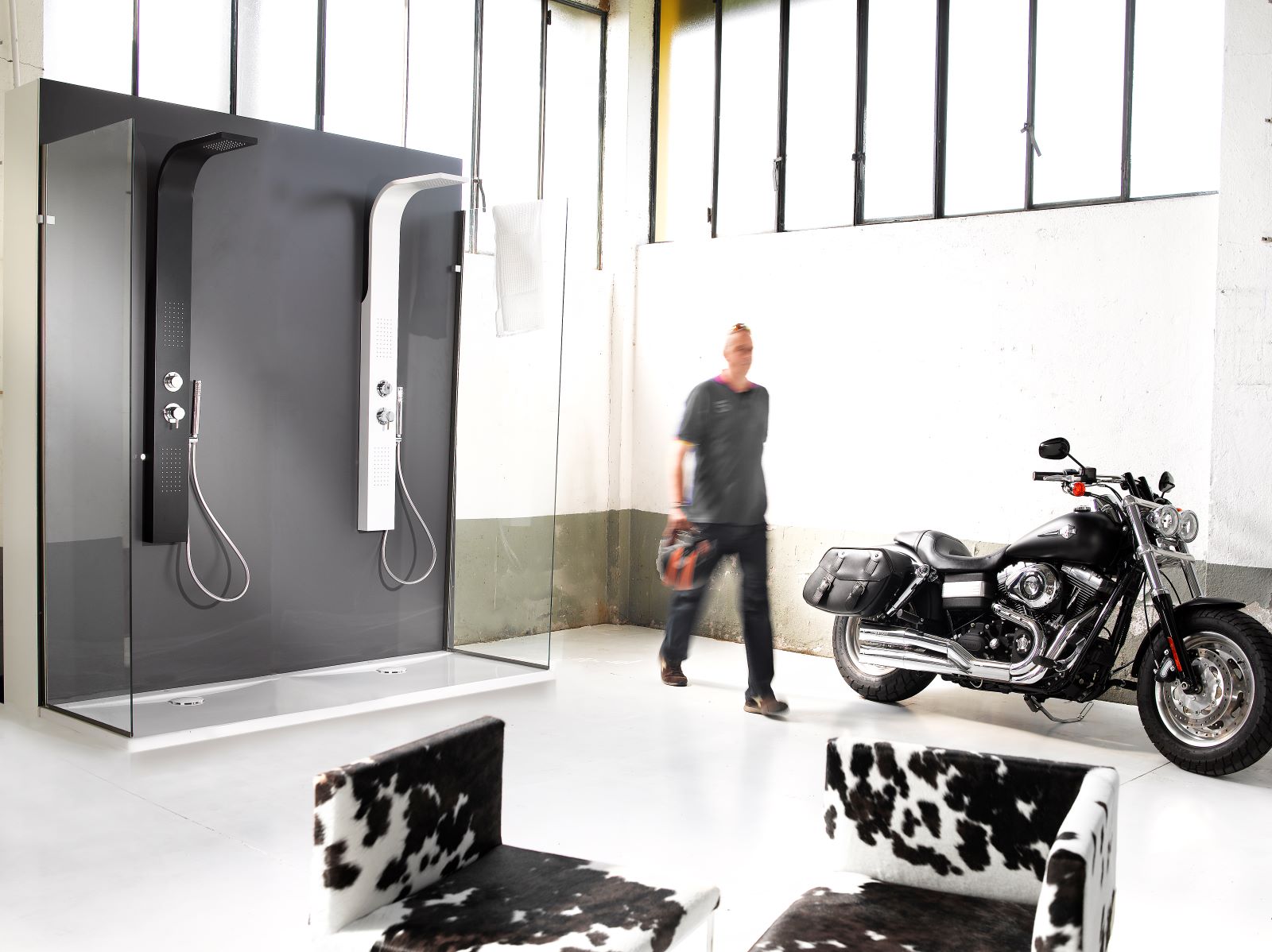 To complete the equipment there is the practical solution of a hand shower attached to the column – anti-limescale and deliberately proposed in the glossy finish also in combination with the black and white CRIO shower panel, for a pleasant contrast of tones – as well as mixer and diverter that they regulate the opening and closing of flows.
Wellness, functionality and strong visual impact: CRIO and CEO represent a technologically advanced system capable of perfectly characterizing the wellness area, signed by Damast.